Thank you to everyone who attended our film screening and panel discussion last week.  It was a delightful evening!  Big thanks to our panelists Lori K. Beppu, AIA, Pamela J. Glazer, AIA and Viola G. Rouhani, AIA for sharing their insights.  Viola mentioned an Eileen Grey biography during the talk.  If you are interested in learning more and keeping the conversation going, check out Peter Adam's Eileen Gray: Architect/Designer.
~~~~~~~~~~~~~~~~~~~~~~~~~~~~~~~~~~~~~~
Deadline Approaching: 2023 AIA Compensation Survey
Need up-to-date salary information? Participate in the 2023 AIA Compensation Survey! The AIA's biennial Compensation Survey, last conducted in 2021, is the benchmark for the profession, and a valued resource for firms and practitioners. As a participating firm, you will receive a complimentary PDF copy of the complete survey report when it is released. If you received an invitation to participate, we ask that you respond as your reply is vital for the success of this study. If you are a firm leader who has not received an invitation and would like to participate, please send an email to the AIA Economics & Market Research team at compensationsurvey@aia.org. We thank you in advance for your participation.  The deadline to participate is March 31. 
~~~~~~~~~~~~~~~~~~~~~~~~~~~~~~~~~~~~~~
Deadline Approaching: AIA Peconic Scholarship
We are so excited to announce that applications for the 2023 AIA Peconic Scholarships are being accepted through April 1, 2023. Since the inaugural scholarship in 2007, AIA Peconic has issued more than $115,000 in scholarships to deserving students! This is possible thanks to grant support from The American Institute of Architects, our annual Golf & Dinner Fundraiser, and the support of so many donors and sponsors. 
~~~~~~~~~~~~~~~~~~~~~~~~~~~~~~~~~~~~~~
Saturday, April 22 | 6pm
The Ross School, East Hampton
Our annual Design Awards Celebration lifts up architecture and the people behind it, specifically recognizing the 2023 AIA Peconic Daniel Rowen Design Award recipients.  Enjoy hors d'oeuvres, wine, beer, and networking while you explore the gallery of work submitted to the Design Awards, followed by a formal awards ceremony.  Sponsorship available. For more information, please email admin@aiapeconic.org.
~~~~~~~~~~~~~~~~~~~~~~~~~~~~~~~~~~~~~~
Thursday, April 27 | 9am-12pm
Stony Brook Southampton Campus, Southampton 
New for 2023, East Hampton and Southampton towns have adopted a version of NYSERDA's NYStretch code. This new code has significant changes to building size thresholds and shell UA requirements along with changes in how the energy index is calculated. This program will discuss specific requirements of the 2020 NYStretch along with the specific requirements for each of the towns that have adopted it. It will provide an in-depth evaluation of methods, materials, and best practices for meeting the ERI index requirements of the various municipalities. An emphasis will be placed on finding cost effective solutions and minimizing the effect of these upgrades on building function and aesthetics.
Check-in begins at 8:30am, during which coffee and light refreshments will be provided. A boxed lunch will also be provided towards the end of the presentation.
This program is accreddited for three LU/HSW credits, administered by AIA Peconic. 
~~~~~~~~~~~~~~~~~~~~~~~~~~~~~~~~~~~~~~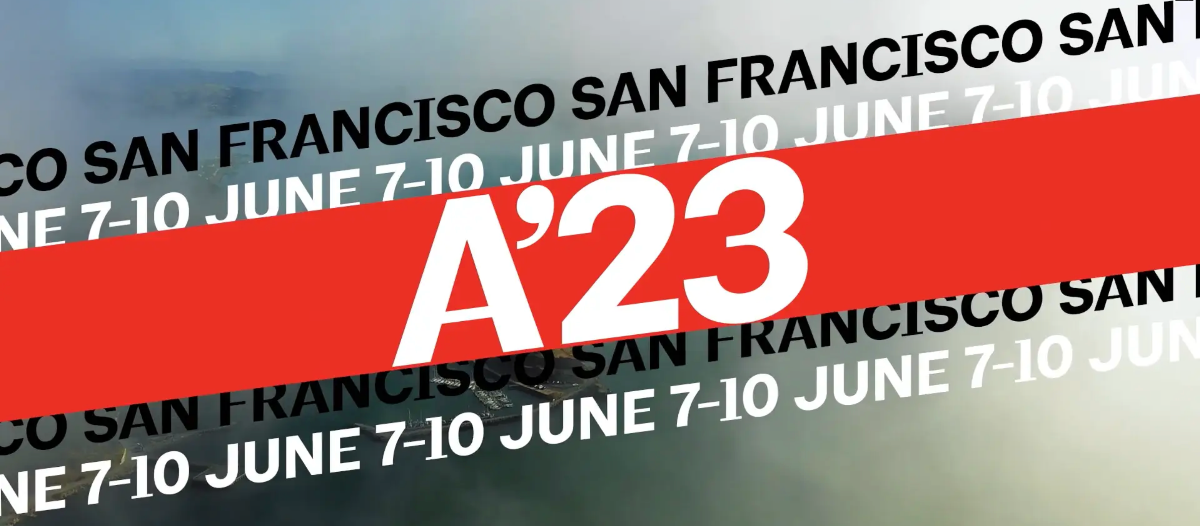 Conference on Architecture 
June 7-10 | San Fransisco, CA
Registration is now open for the architecture and design event of the year.  We often talk about the future. This conference is where the AEC industry gathers to define it, design it, and connect across industries to build it. Join us in San Francisco—one of the West Coast's premier destinations—to explore what it means to design a better world now, together.
~~~~~~~~~~~~~~~~~~~~~~~~~~~~~~~~~
Copyright © 2023, All rights reserved.
AIA Peconic
A Chapter of the American Institute of Architects
—–
Our mailing address is:
PO Box 1077 | Bridgehampton, NY 11932
——————————-
========================================================
__________________________________________
_______________________________________________________