~~~~~~~~~~~~~~~~~~~~~~~~~~~~~~~~~~~~
Thank you to everyone who attended and supported our February program with Samuel Heath.  It was a pleasure to see so many AIA Peconic Members and friends.  A genuine thank you, also, to everyone who submitted projects for the 2023 Design Awards.  Jurors are busy reviewing your amazing work and we are very excited to celebrate architecture and the architects behind it at this year's Design Awards event (more info below).  AIA Peconic is delighted to announce the Jurors for the Design Awards and the special Jury adjudicating the Sustainable Architecture Award.
 ————
2023 Design Awards Jury
Carlos Jiménez
Matthew Krissel, AIA, LEED AP
Andrea Lamberti, AIA, LEED AP BD+C
——————
2023 Sustainable Architecture Award Jury
Julie Janiski
Shivani Shah, LEED AP
Matt Wallace​, AIA, LEED AP BD+C
————
Keep reading for registration information about our next program,
a 2 LU film screening taking place at Southampton Arts Center on Thursday, March 23.  
Maria Fumai Dietrich
Executive Director
AIA Peconic
~~~~~~~~~~~~~~~~~~~~~~~~~~~~~~~~~~~~~~~~~~~
~~~~~~~~~~~~~~~~~~~~~~~~~~~~~
Thursday, March 23 | 6pm
Southampton Arts Center
Co-presented with Southampton Arts Center and in celebration of Women's History Month, we are delighted to present a screening of the documentary Gray Matters about architect and designer Eileen Gray.  Following, there will be a brief panel discussion featuring local architects Lori K. Beppu, AIA, Pamela J. Glazer, AIA and Viola G. Rouhani, AIA.   $15 for AIA Peconic and SAC Members, $20 General Admission
To take advantage of the Member ticket price, enter this discount code when registering: AIAPECONIC5
———
~~~~~~~~~~~~~~~~~~~~~~~~~~~~~
Now Accepting Scholarship Applications
We are so excited to announce that applications for the 2023 AIA Peconic Scholarships are being accepted through March 27, 2023. Since the inaugural scholarship in 2007, AIA Peconic has issued more than $115,000 in scholarships to deserving students! This is possible thanks to grant support from The American Institute of Architects, our annual Golf & Dinner Fundraiser, and the support of so many donors and sponsors.
~~~~~~~~~~~~~~~~~~~~~~~~~~~~~
Call for Entries: AIA National Photography Competition
Open to AIA Members, Registered Architects, and Architecture Students of Accredited Universities.  The top photographs will receive a cash prize and this year we are excellent to announce the new Student Awards that is limited to photographs entered by university students.  In addition, all recognized photographs will be promoted by our media sponsor Architecture Record Magazine and will also be displayed at the Architecture Record booth at the upcoming AIA Conference on Architecture 2023 in San Francisco.  
Entries accepted through Monday, April 3, 2023.
~~~~~~~~~~~~~~~~~~~~~~~~~~~~~
Saturday, April 22 | 6pm
The Ross School, East Hampton
Our annual Celebrating Architecture event lifts up architecture and the people behind it, specifically recognizing the 2023 AIA Peconic Daniel Rowen Design Award recipients.  Enjoy hors d'oeuvres, wine, beer, and networking while you explore the gallery of work submitted to the Design Awards, followed by a formal awards ceremony.  Tickets will go on sale soon.  Sponsorship available. For more information, please e-mail admin@aiapeconic.org.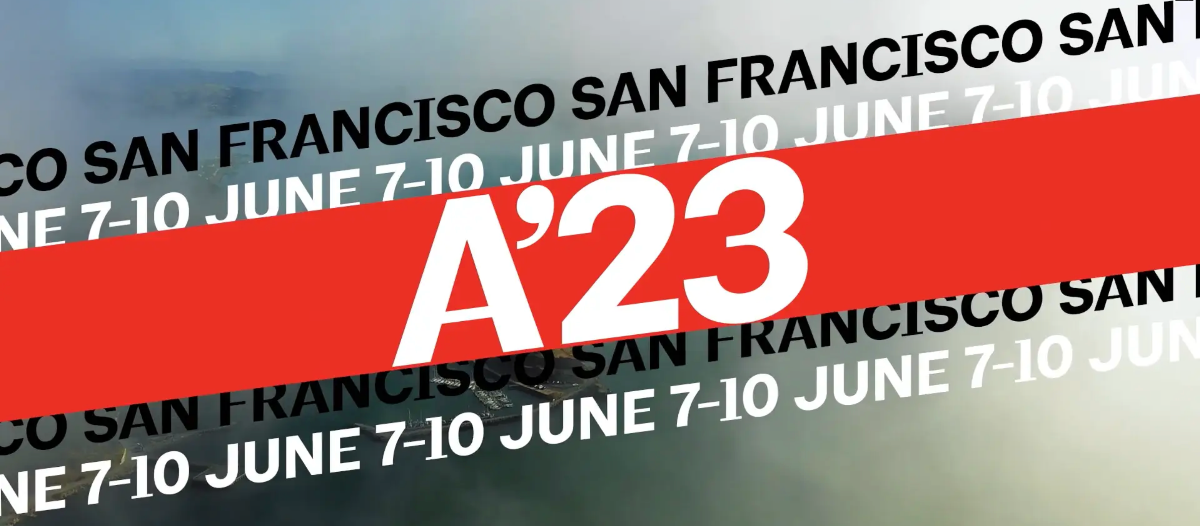 ~~~~~~~~~~~~~~~~~~~~~~~~~~~~~
Conference on Architecture
————

June 7-10 | San Fransisco, CA
Registration is now open for the architecture and design event of the year.  We often talk about the future. This conference is where the AEC industry gathers to define it, design it, and connect across industries to build it. Join us in San Francisco—one of the West Coast's premier destinations—to explore what it means to design a better world now, together.
—————————
======================================================= 
___________________________________________________________________