Jeffrey Gibson: To Feel Myself Beloved
on the Earth Opens at

Art

Omi

Sept. 11
~~~~~~~~~~~~~~~~~~~
On view in the Newmark Gallery Sept. 11 2021 – Jan. 2 2022
Jeffrey Gibson, SHE KNOWS OTHER WORLDS, 2019
Cotton and linen, digitally printed fabric, polyester thread, cotton batting, 90″ X 103.5″
——————
Art

Omi

presents To Feel Myself Beloved on the Earth, a new exhibition of quilts, garments, drums, prints, and video by Jeffrey Gibson, on view in the Newmark Gallery.

An opening reception will be held during the Fall Opening in the Sculpture & Architecture Park on Saturday, September 11, from 3 to 6 PM, with performance by Black Belt Eagle Scout at 5 PM. The Fall Opening also commemorates the installation of Alicja Kwade's TunnelTeller in the Sculpture & Architecture Park.

Jeffrey Gibson, a Choctaw-Cherokee artist, is best known for his abstract painting, sculpture and prints which carry an autobiographical cultural inflection. Gibson's influences range from 19th-century beadwork and Native American iconography, to contemporary street art. This exhibition, To Feel Myself Beloved on the Earth takes its title from "Late Fragment", the final poem in the poet and short story writer Raymond Carver's last published work, A New Path to the Waterfall.

Gibson's eponymous video To Feel Myself Beloved on the Earth was produced in 2020, amidst both the coronavirus pandemic and a time of civil unrest as citizens took to the streets to demand equity and justice for BIPOC communities. This sixteen-minute video features six different performances, exploring themes of identity, sound, community, and resilience through rhythm and movement. Local performers from a variety of cultural and dance backgrounds were filmed in both urban and lush, natural locations, including the grounds of Art Omi. Enveloped in a fugue of ambient sound and drumming, each performance emphasizes the transformation of chaos to stability, and the balance between harmony and tension.

Featured in To Feel Myself Beloved on the Earth are the performers' garments created by Gibson's studio, vibrant in color, material and movement. Exhibited alongside their debut performances are also seven new drums, bringing these elements together to provide visual, rhythmic connection. Gibson utilizes language as a strategy to investigate issues of race, sexuality, religion, and gender. His own writing is imbued with the power of political statements, and is prevalent throughout this series of drums, colorful prints, and new quilts on display.

The large-scale quilts accompanying this exuberant collection of multimedia work feature messages that range from poignant to proud and celebratory. With titles ranging from His Love is Deep, to SHE KNOWS OTHER WORLDS, Gibson's use of language taps into the welcoming and inclusive aura of house music and dance, specifically for BIPOC and LGBTQ+ communities, while recognizing the power of words and continued significance of these messages today.

Art Omi gratefully acknowledges Sikkema Jenkins & Co. and Kavi Gupta Gallery for their support in creating this exhibition.
About Jeffrey Gibson
Jeffrey Gibson (b. 1972) lives and works in New York. He has had numerous solo and two-person shows throughout the United States, and has been part of group exhibitions at venues such as the Peabody Essex Museum; Museum of Arts and Design, New York; Museum of Fine Arts, Boston; Denver Art Museum; Mass MoCA; Rhode Island School of Design Museum of Art; Jersey City Museum; Institute of American Indian Arts, Santa Fe; and National Museum of the American Indian, Smithsonian Institution, New York. His work can be found in public collections, including the Smithsonian Institution, Washington, D.C.; Museum of Fine Arts, Boston; Eiteljorg Museum of American Indians and Western Art, Indianapolis; and Denver Art Museum. Named a MacArthur Fellow in 2019, he has held visiting artist, lecturer, and teaching positions at Cornell University; Pont-Aven School of Contemporary Art, Pont-Aven, France; California College of the Arts; Claremont Graduate University; Cooper Union School of Art; and is a visiting artist at Bard College.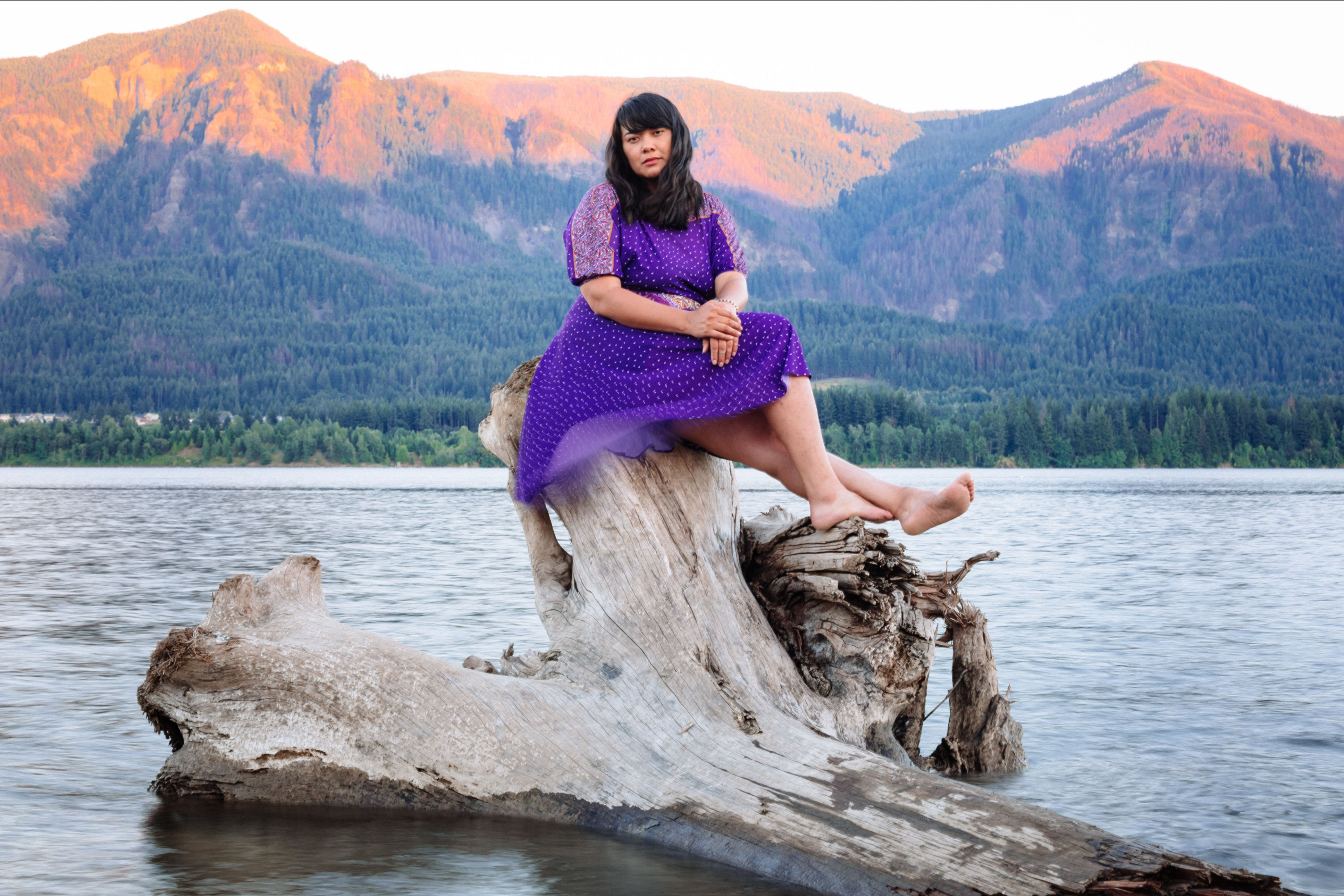 Black Belt Eagle Scout (Katherine Paul)
~~~~~~~~~~~~~~~
About Black Belt Eagle Scout
Katherine Paul is Black Belt Eagle Scout. Released in September of 2018, Mother of My Children was Black Belt Eagle Scout's debut album. Heralded as a favorite new musician of 2018 by the likes of NPR Music, Stereogum, and Paste, the album was also named as a "Best Rock Album of 2018" by Pitchfork, and garnered further end-of-year praise from FADER, Under The Radar and more. Arriving just a year after her debut, At the Party With My Brown Friends followed. Where Black Belt Eagle Scout's first record was a snapshot of loss and landscape and of KP's standing as a radical indigenous queer feminist, this new chapter finds its power in love, desire and friendship.
About
Art

Omi

Sculpture & Architecture Park

Art Omi presents the works of contemporary artists and architects over 120 acres of fields and forest, offering the opportunity to experience a range of large-scale works in a singular outdoor environment, as well as in the Newmark Gallery. The Sculpture & Architecture Park currently offers more than 60 works of art and architecture on view, with pieces added or exchanged each year.
~~~~~~~~~~~~~~~~~~~~~~~~~~~~~~~~~~~
Art

Omi

1405 County Route 22
Ghent, NY 12075-3809
Art Omi believes that exposure to internationally diverse creative voices fosters tolerance and respect, raises awareness, inspires innovation, and ignites change. By forming community with creative expression as its common denominator, Art Omi creates a sanctuary for the artistic community and the public to affirm the transformative quality of art. Art Omi is a not-for-profit arts center with a 120-acre sculpture and architecture park and gallery, residency programs for international artists, writers, translators, musicians, architects and dancers.
—————————
================================================ 
Live the Modern Barn Lifestyle
______________________________________________