BOSTON SYMPHONY ORCHESTRA RELEASES UPDATES TO 2021 TANGLEWOOD SEASON PROTOCOLS IN RESPONSE TO RECENT HEALTH AND SAFETY ISSUANCES BY THE CENTERS FOR DISEASE CONTROL AND PREVENTION, COMMONWEALTH OF MASSACHUSETTS, AND THE BERKSHIRES'  TRI-TOWN HEALTH DEPARTMENT, AS WELL AS FEEDBACK FROM THE BSO'S OWN TEAM OF EXPERTS, INCLUDING 9FOUNDATIONS

Tanglewood's Koussevitzky Music Shed, photographed in 2018 by Fred Collins.
IN SUPPORT OF REGULATIONS SET BY THE TRI-TOWN HEALTH DEPARTMENTAND THE LENOX AND STOCKBRIDGE HEALTH BOARDS, TANGLEWOOD WILL LIMIT ATTENDANCE CAPACITY TO 9,000—50% OF ITS USUAL CAPACITY OF 18,000; THIS REPRESENTS A SIGNIFICANT INCREASE OVER THE PREVIOUSLY ANNOUNCED ATTENDANCE CAP OF 25%
TANGLEWOOD WILL NOW MAINTAIN THREE-FEET PHYSICAL DISTANCING BETWEEN PATRON PARTIES SEATED IN THE KOUSSEVITZKY MUSIC SHED FOR ALL BSO-RELATED PERFORMANCES, JULY 9-AUGUST 16; TANGLEWOOD TO WELCOME UP TO 2,400 PATRONS IN THE SHED AND 6,600 PATRONS ON THE LAWN FOR THESE PERFORMANCES
ALTHOUGH MASK WEARING AND PHYSICAL DISTANCING ARE NO LONGER REQUIRED, BOTH MEASURES ARE RECOMMENDED FOR PATRONS WHO ARE UNVACCINATED PER GUIDELINES FROM THE CENTERS FOR DISEASE CONTROL AND PREVENTION

BSO ALSO ANNOUNCES CHANGES TO THE 2021 POPULAR ARTIST SCHEDULE
9,000 OVERALL CAPACITY LIMIT APPLIES AS WELL TO THE NEW 2021 POPULAR ARTIST SCHEDULE, THOUGH THERE WILL BE NO CAPACITY RESTRICTIONS IN THE KOUSSEVITZKY MUSIC SHED


Brandi Carlile, Judy Collins and Richard Thompson, Wait, Wait … Don't Tell Me!'s Bill Kurtis and Peter Sagal
Current Schedule for 2021 Popular Artist Schedule at Tanglewood
• Brandi Carlile, with opening artist Mavis Staples, to take place August 21
• Judy Collins with very special guests Richard Thompson and Jesse Colin Young to take place August 22
• Wait Wait … Don't Tell Me! to take place August 26
• Tickets to these performances are available for purchase at www.tanglewood.org on Monday, June 21, at 10 a.m.
2021 Popular Artist Concerts Rescheduled for 2022 Tanglewood Season
• James Taylor, originally scheduled for August 31, 2021, will now take place on July 4, 2022
• Ringo Starr, scheduled for June 17, 2021, will now take place June 17, 2022
• The Mavericks and Los Lobos, scheduled for June 27, 2021, will take place in summer 2022, date TBD
• Ticket holders to rescheduled concerts can hold onto their tickets for the newly scheduled dates; donate the value of the tickets to the BSO; receive a credit towards a future purchase; or request a refund by emailing tickets@bso.org or calling 888-266-1200
2021 Popular Artist Concerts That Have Been Canceled
• Trey Anastasio concert on June 19
• John Legend concert on August 28
• Ticket holders to canceled concerts will be automatically refunded through their original point of purchase; ticket sale dates for concerts rescheduled for summer 2022 will be announced at a later date
CLICK HERE TO VIEW ADDITIONAL DETAILS ABOUT THE 2021 POPULAR ARTIST SCHEDULE

ADDITIONAL PROGRAM HIGHLIGHTS FOR 2021 TANGLEWOOD SEASON

Andris Nelsons, John Williams, Keith Lockhart, Thomas Adès
TANGLEWOOD TO PRESENT REDUCED, SIX-WEEK BOSTON SYMPHONY ORCHESTRA CONCERT SEASON, JULY 9–AUGUST 16—ENCOMPASSING APPROXIMATELY 50% OF THE FESTIVAL'S USUAL OFFERINGS WHILE REFLECTING THE VARIETY AND DEPTH OF PROGRAMMING TYPICALLY ASSOCIATED WITH THE FESTIVAL; BSO CONCERTS TO TAKE PLACE SATURDAY EVENINGS AND SUNDAY AFTERNOONS; BOSTON POPS CONCERTS AND NOTABLE GUEST CHAMBER MUSIC ARTISTS AND ENSEMBLES TO BE FEATURED ON FRIDAY EVENINGS
2021 TANGLEWOOD SEASON TO FEATURE BSO TITLED CONDUCTORS ANDRIS NELSONS, THOMAS ADÈS, KEITH LOCKHART, AND JOHN WILLIAMS, JOINED BY SPECIAL GUEST ARTISTS EMANUEL AX, LISA BATIASHVILI, HERBERT BLOMSTEDT, YEFIM BRONFMAN, KARINA CANELLAKIS, ALAN GILBERT, LEONIDAS KAVAKOS, YO-YO MA, ANTHONY MARWOOD, WYNTON MARSALIS, BAIBA SKRIDE, BYRON STRIPLING, JEAN-YVES THIBAUDET, AND DANIIL TRIFONOV; SEE ADDITIONAL PROGRAMMING INFORMATION AT END OF THIS RELEASE
CLICK HERE TO VIEW A CALENDAR LISTING OF THE 2021 TANGLEWOOD SEASON
CLICK HERE TO VIEW A NARRATIVE DESCRIPTION OF BSO CONCERTS TAKING PLACE DURING THE 2021 TANGLEWOOD SEASON


Yo-Yo Ma, Wynton Marsalis, Karina Canellakis, Alan Gilbert

TICKET INFORMATION
• Tickets are currently on sale and available for concerts under the original 25% capacity model; additional Tanglewood tickets—released by increasing capacity to 50%—will go on sale Monday, June 21, at 10 a.m. at www.tanglewood.org  
• Free Lawn Tickets for those under 18 will be offered throughout the summer
• Free General Admission Tanglewood Music Center Chamber Concerts will take place Sundays at 10 a.m. and Mondays at 2:30 p.m.
• Year-round local residents may purchase a discounted season-long Berkshire Resident Lawn Pass


TANGLEWOOD WELCOMES CONCERTGOERS BACK FOR IN-PERSON PERFORMANCES THIS SUMMER AFTER THE RENOWNED MUSIC FESTIVAL WAS SHUTTERED IN SUMMER 2020 DUE TO COVID-19 PANDEMIC

WITH THE OPENING OF TANGLEWOOD IN SUMMER 2021, THE BOSTON SYMPHONY ORCHESTRA RETURNS TO LIVE PERFORMANCES WITH AUDIENCES FOR THE FIRST TIME SINCE MARCH 2020 WHEN THE COVID-19 PANDEMIC NECESSITATED WHAT WILL BE A 16-MONTH LIVE PERFORMANCE HIATUS

FURTHER DETAILS ABOUT UPDATES TO HEALTH AND SAFETY PROTOCOLS AND TICKETING AND PROGRAM OVERVIEW FOR 2021 TANGLEWOOD SEASON
New Information and Updates to Health and Safety Protocols at Tanglewood This Summer
Following careful consideration of recent recommendations from the Centers for Disease Control and Prevention, the Commonwealth of Massachusetts, Tri-Town Health Department, and the BSO's own team of consultants, including 9Foundations, Tanglewood will increase its attendance capacity to 9,000, accommodating an approximate 50% capacity level for all performances (typical capacity is 18,000), July 9–August 31. This is an increase over the previously announced capacity level of 25%; click here for the April 8 press release. In addition, Tanglewood will no longer require patrons to wear masks, though the festival does recommend masking and physical distancing for patrons who are unvaccinated based on Center for Disease Control and Prevention guidelines.
All Boston Symphony-related performances, July 9–August 16, will maintain three-foot physical distancing between patron groups seated in the Koussevitzky Music Shed by limiting capacity in the Shed to 2,400 attendees. While physical distancing will no longer be enforced on the lawn, the approximate 50% capacity will ensure ample space for voluntary physical distancing should patrons choose that option. Though the 9,000 overall capacity allowance will apply to all 2021 Popular Artist performances, there will be no capacity restrictions in the Shed (which seats 5,000) for Popular Artist performances; click here to view a press release about updates to the 2021 Popular Artist schedule.
Statement from Mark Volpe, Eunice and Julian Cohen BSO President and Chief Executive Officer
"All of us at the BSO are delighted that we are returning to live performances at Tanglewood this summer and celebrating a new chapter that points to a post-pandemic world, where we can take part in our most treasured life experiences for the first time since March 2020.

"The Boston Symphony enthusiastically supports the new cap of 9,000 attendees for Tanglewood issued by the Tri-Town Health Department, as it will allow the orchestra to make additional tickets available for all performances, including some previously sold-out concerts, while also continuing to maintain as its highest priority the health and safety of everyone involved in the 2021 Tanglewood season—patrons, musicians, and staff. An overall 50% capacity limit also allows the BSO to continue exhibiting an abundance of caution while our audiences adjust to returning to live performances.

"Experiencing concerts this summer at Tanglewood is sure to be a poignant reminder of how deeply we cherish our extraordinary orchestra, the many outstanding guest artists—both beloved favorites and anticipated newcomers—featured throughout the summer, and the festival's exquisite grounds that have welcomed many of the world's greatest musicians, and countless music lovers, since Tanglewood's founding in 1937.

"The 2021 Tanglewood season is destined to be one for the books!"
~~~~~~~~~~~~~~~~~~~~
Previously Announced Health and Safety Protocols Still in Place at Tanglewood this Summer
All performances at Tanglewood this summer will take place in the Koussevitzky Music Shed and be about 80 minutes in length with no intermission as part of the festival's health and safety measures in place for summer 2021. Increased air filtration and ventilation, newly installed hand hygiene stations, and enhanced cleaning and sanitation are among the additional measures that will be in place to minimize health risks. In consideration of families with children under vaccination age, Tanglewood will not require vaccinations for entrance to the grounds. Entry to Tanglewood for patrons under age 18 is free.
The BSO's Assessment and Communications Process for Possible Future Updates
The management of the BSO will continue to monitor recommendations from the Commonwealth of Massachusetts and the Centers for Disease Control and Prevention, as well as consult with its own advisory team and medical experts, including 9Foundations and Tri-Town Health Department, on all health and safety measures throughout the summer. The BSO remains committed to tracking all aspects of the COVID-19 virus, monitoring and following the science behind all recommended protocols and restrictions, and updating ticket buyers every step of the way; however, Tanglewood does not anticipate veering from the protocols described in this announcement unless further restrictions on capacity levels become necessary should pandemic conditions change over the coming months.
Ticket buyers will receive information and updates about Tanglewood's health and safety policies through email correspondence. The most current information about these policies and procedures will be posted at tanglewood.org/safety, with prompts regularly featured on the orchestra's social media platforms linking to more detailed information.

FURTHER DETAILS ON HOW TO PURCHASE TICKETS AND FREE AND DISCOUNTED TICKET PROGRAMS
Although tickets are currently on sale and available for concerts under the original 25% capacity model, additional Tanglewood tickets—released by increasing capacity to 50%—will go on sale Monday, June 21, at 10 a.m. at www.tanglewood.org.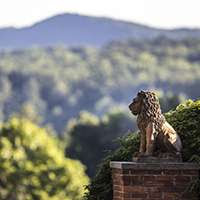 The current ticket price range for the 2021 Tanglewood season starts at $15; tickets can be purchased through www.tanglewood.org and 888-266-1200. For the first time, tickets will be available through mobile delivery as part of an overall plan to reduce physical touchpoints on campus and reduce lines at Will Call. Mobile tickets, along with more traditional ticket delivery options, including mail and print-at-home options, will be available through www.tanglewood.org. No ticket processing fees will be applied if purchases take place at the Tanglewood box office, which will open for the summer on Friday, July 2, at noon.
Accessible seating and services, such as large-print and braille program books, are available by contacting SymphonyCharge at 888-266-1200 or emailing access@bso.org. For more information, visit www.tanglewood.org.
For more detailed season information, please visit www.tanglewood.org, where an online version of the season brochure is available. For Berkshire tourist information and reservations, contact 1Berkshire at 413-499-1600 or visit www.1berkshire.com. Accessible seating and services, such as large-print and braille program books, are available by contacting SymphonyCharge at 888-266-1200 or emailing access@bso.org. For more information, visit www.tanglewood.org/access
For more detailed season information, please visit www.tanglewood.org, where an online version of the season brochure is available. For Berkshire tourist information and reservations, contact 1Berkshire at 413-499-1600 or visit www.1berkshire.com.
Free and Discounted Tickets for Music Lovers of All Ages
Despite the decreased seating capacity in the Shed and on the lawn, the BSO remains committed to equitable access to its concert activities. To that end, ticket limits and several free- and reduced-price ticket programs will be offered to ensure that as many people as possible can experience Tanglewood performances.
Tanglewood is pleased to offer free lawn tickets for those under 18 years of age; up to four free children's lawn tickets are available per parent/legal guardian per concert at the Tanglewood Box Office on the day of the concert, as all patrons, regardless of age, must have a ticket. For Popular Artist concerts, free lawn tickets are only available for children under age 2.
Free TMC Chamber Concerts will take place on Sunday mornings at 10 a.m. and Monday afternoons at 2:30 p.m., July 11-August 16. These performances are general admission and will not require a ticket. Year-round Berkshire County residents may purchase a BERKSHIRE Resident Lawn Pass for most performances (not valid for 2021 Popular Artist series, Boston Pops concerts, or the BSO concerts on July 30 and August 8), with a valid Massachusetts license required for purchase, available at the Tanglewood Main Gate Box Office beginning July 2. BSO Saturday-Morning Rehearsals, priced $25-$35, are reserved/ticketed seating only, with $18 general admission Lawn seating. These rehearsals begin at 10:30 a.m., with a Pre-Rehearsal Talk at 9:30 a.m. free to Rehearsal ticket holders.
For information on discounted tickets for organized groups of 20 people or more for select concerts, please contact the Group Sales Office at 617-638-9345 or 800-933-4255.

FURTHER DETAILS ON UPDATES TO THE VISITOR EXPERIENCE IN SUMMER 2021
Visitor Parking
Given this summer's capacity limitations, free general parking accommodations will be available in lots located closest to the Koussevitzky Music Shed accessible via West Street (Route 183). Pass holder reserve lots for donors will be accessible from both West Street and Tanglewood Drive. The Lions Gate and Lions Gate parking lot will be open only during high-attendance events, including Friday- and Saturday-evening and Sunday-afternoon performances, as well as Popular Artist concerts.
Crowd Safety and Grounds Access
The BSO supports and will comply with the local crowd capacity allowance of 9,000 attendees established by the Tri-Town Board of Health. Plans are in place to safely manage patron entrance to and exit from the festival grounds and visitor circulation throughout the Tanglewood campus. Additional public safety officers and audience support service staff will be on site, and gate congestion will be managed via multiple line queuing stations using pavement markers as visual cues at high-traffic locations. There will also be new gate and pedestrian signage for improved wayfinding and lawn aisles to aid enhanced pedestrian circulation. Integrated hygiene and hand sanitizing stations are installed at strategic locations throughout campus for patron use and convenience.
The Tanglewood grounds will open to visitors free of charge beginning Monday, June 14. The campus will be open seven days per week, 9 a.m. to 4 p.m., except on performance days, when hours will vary. Visitors will be asked to observe grounds policies during their visits. A schedule of times when the grounds are available to walk, picnic on, and enjoy can be found at tanglewood.org.
Reentry Policy and Gate Security for 2021 Popular Artist Series
As a new public safety and security measure, during all 2021 Popular Artist concerts, Tanglewood will not allow patrons who exit the main grounds to reenter after intermissions (patrons may still exit and reenter before or during intermissions). There are no intermissions for BSO-related performances, July 9-August 16.
Food Service and Retail Operations
Patrons will be able to purchase food at two casual dining locations at Tanglewood—the Tanglewood Café and the Tanglewood Grille—featuring Taste of the Berkshires with offerings from local favorite restaurants. For light snacks and beverages, the Shed Shack and the Shed Beer Garden will be open when the grounds are open for performances. Lawn picnics may be ordered in advance online at tanglewood.org/dining or by phone at 413-637-5152.
Tanglewood will introduce a new mobile food and beverage ordering system that will feature contactless delivery or pick-up dining options at select locations.
The same new mobile ordering system for food and beverage will be used for retail purchases, as the Glass Houses will be closed to avoid indoor congregation in adherence to Tanglewood's health and safety protocols. Items ordered through the mobile app will be available for pickup at a tent near Tanglewood's Main Gate. A limited selection of items will be available for purchase, including apparel and weather-related items.
Restroom Provisions and Protocols
All Tanglewood public restrooms have been upgraded with ventilation equipment to maintain infection control standards for airflow, pressurization, and exhaust. Restroom attendants, specifically trained in COVID-19 safety protocols, will monitor conditions and manage cleaning and sanitation of the facilities.
New No-Smoking Policy
This summer the BSO will eliminate smoking areas and implement a no-smoking policy throughout the Tanglewood grounds.

PROGRAMMING INFORMATION FOR TANGLEWOOD 2021
The 2021 Tanglewood season features BSO titled conductors Andris Nelsons, Thomas Adès, Keith Lockhart, and John Williams, joined by special guest artists Emanuel Ax, Lisa Batiashvili, Herbert Blomstedt, Yefim Bronfman, Karina Canellakis, Alan Gilbert, Leonidas Kavakos, Yo-Yo Ma, Anthony Marwood, Wynton Marsalis, Baiba Skride, Byron Stripling, Jean-Yves Thibaudet, and Daniil Trifonov. The music this season includes beloved works by Beethoven, Brahms, Copland, Dvořák, Gershwin, Haydn, Mendelssohn, Prokofiev, Ravel, Schumann, Stravinsky, and Tchaikovsky appearing alongside works by Thomas Adès, Iman Habibi, Vijay Iyer, Hannah Kendall, Elena Langer, Missy Mazzoli, Jessie Montgomery, Carlos Simon, and Mary Lou Williams, as well as the world premiere of John Williams' Violin Concerto No. 2, with soloist Anne-Sophie Mutter. BSO Artistic Partner Thomas Adès directs the 2021 Festival of Contemporary Music, July 25-26, featuring music by living composers Andrew Haig, György Kurtág, Jeffrey Mumford, Per Nørgård, Andrew Norman, Steve Reich, Kaija Saariaho, Sean Shepherd, Xinyang Wang, and Judith Weir, as well as Ligeti's Violin Concerto; click here for FCM listing.

Emanuel Ax, Jessie Montgomery, Anne-Sophie Mutter, Carlos Simon
Tanglewood 2021 will also feature performances by the Fellows of the Tanglewood Music Center; TMC masterclasses, curated conversations, online offerings, and The Big Idea speaker program featuring Bill T. Jones presented by the Tanglewood Learning Institute; and community, education, and family activities on the Tanglewood grounds and throughout the Berkshire area.
Click here to view a calendar listing of the 2021 Tanglewood season.
Andris Nelsons leads the BSO at the Koussevitzky Music Shed

Brief Background on Tanglewood
Tanglewood—one of the country's premier summer music festivals and summer home of the Boston Symphony Orchestra since 1937—is located in the beautiful Berkshire Hills of Lenox and Stockbridge, Massachusetts. Tanglewood, in a typical season, has drawn an annual attendance of approximately 340,000 people and brings more than $100 million in economic activity annually to the Berkshires region. Except for several years during World War II, when the performance schedule was curtailed or canceled in its entirety, as it was in 1943, the festival has run uninterrupted until last summer when the 2020 Tanglewood season was canceled due to the COVID-19 pandemic. Tanglewood was founded by Serge Koussevitzky, BSO Music Director 1924-1949. Click here for further details on Tanglewood.
BSO | 301 Massachusetts Avenue | Symphony Hall | Boston, MA 02115 |
Tickets 617.266.1200 (M-F 10 – 6pm; Sat : 12 – 6pm) |
Subscriptions 888.266.7575 | Service 617.266.9402 (M-F : 9 – 5pm)
————————-
=================================================== 
AAQ / Resource
_____________________________________________