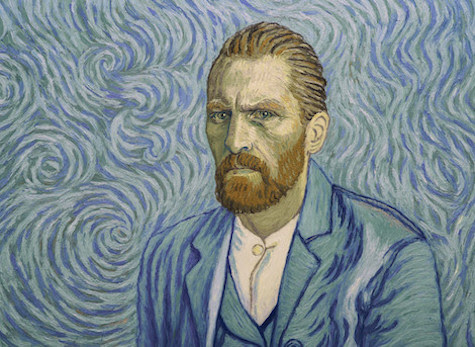 FILM: Loving Vincent
Friday, April 19, 6 pmThe story of Vincent van Gogh's life and controversial death is told through the world's first fully oil-painted feature film. Each of the 65,000 frames is hand painted by professional oil painters who traveled from across the globe to participate.
PechaKucha Night Hamptons, Vol. 28
Friday, June 14, 6 pm

Registration Now Open!



ART WORKSHOPS FOR CHILDREN: Spring Break
Monday, Apr. 22–Friday, Apr. 26, 1–3 pmChildren 6 and older get hands-on experience in art workshops!Monday: Sculpture
Tuesday: Landscape Painting
Wednesday: Abstract Prints
Thursday: Mixed Media Portraits
Friday: Black and White Collage
STOP MOTION ANIMATION WORKSHOP
Monday, Apr. 22 & Tuesday, Apr. 23, 10 am–1 pm

Children ages 7–12 are invited to join our 2-day intensive on stop motion animation that includes story boarding, character creation, set design, and fabrication.


SALON SERIES: Pianist Yi-Nuo Wang
Friday, Apr. 26, 6 pmThe Museum's concert program featuring would-class artists performing in an intimate, casual setting, presents Yi-Nuo Wang.
COMING UP
ART DAY TRIP: Mana Contemporary
Wednesday, May 22, 7:30 am–9 pmParrish Members are invited to join Museum Director Terrie Sultan and Chief Curator Alicia Longwell for an art-filled day trip to Mana Contemporary.


Open Call for Artists Choose Artists
Deadline: May 31Artists living in zip codes beginning with 119 are invited to submit their work for Artists Choose Artists–the Museum's triennial juried exhibition.
279 Montauk Highway, Water Mill, New York 11976
Credits below.
—————————————

PARRIST ART MUSEUM 
—————–
Parrish Art Museum construction photos © Jeff Heatley.
================================ 
================================ 
PHOTO CREDITS: Film still from Loving Vincent; Art Camps. Photos: Jillian Bock; Yi-Nuo Wang. Photo: Yujun Ma; Photo: Paul Jun. Courtesy of Mana Contemporary.
The Parrish Art Museum's educational programming is supported, in part, by Bobbie Braun/The Neuwirth Foundation; the Institute of Museum and Library Services; May and Samuel Rudin Family Foundation; The John J. McDonnell Margaret T. O'Brien Foundation; The New York State Council on the Arts with the support of Governor Andrew M. Cuomo and the New York State Legislature; Patricia and David Rung; William Talbott Hillman Foundation; and Town of Southampton. Special thanks to the Art Spirit Foundation. Additional support for the Parrish education programs is provided by the Museum's annual Spring Fling and Midsummer Party benefit events. 
The Museum's exhibitions and programs are made possible, in part, by the New York State Council on the Arts with the support of Governor Andrew M. Cuomo and the New York State Legislature, and the property taxpayers from the Southampton Union Free School District and the Tuckahoe Common School District. 
_____________________________________________________________________________