~~~~~~~~~~~~~~~~~~~~~~~~~~~~~~~~~~~~~~
The Talmages of Baiting Hollow:
Leaders in Long Island Agriculture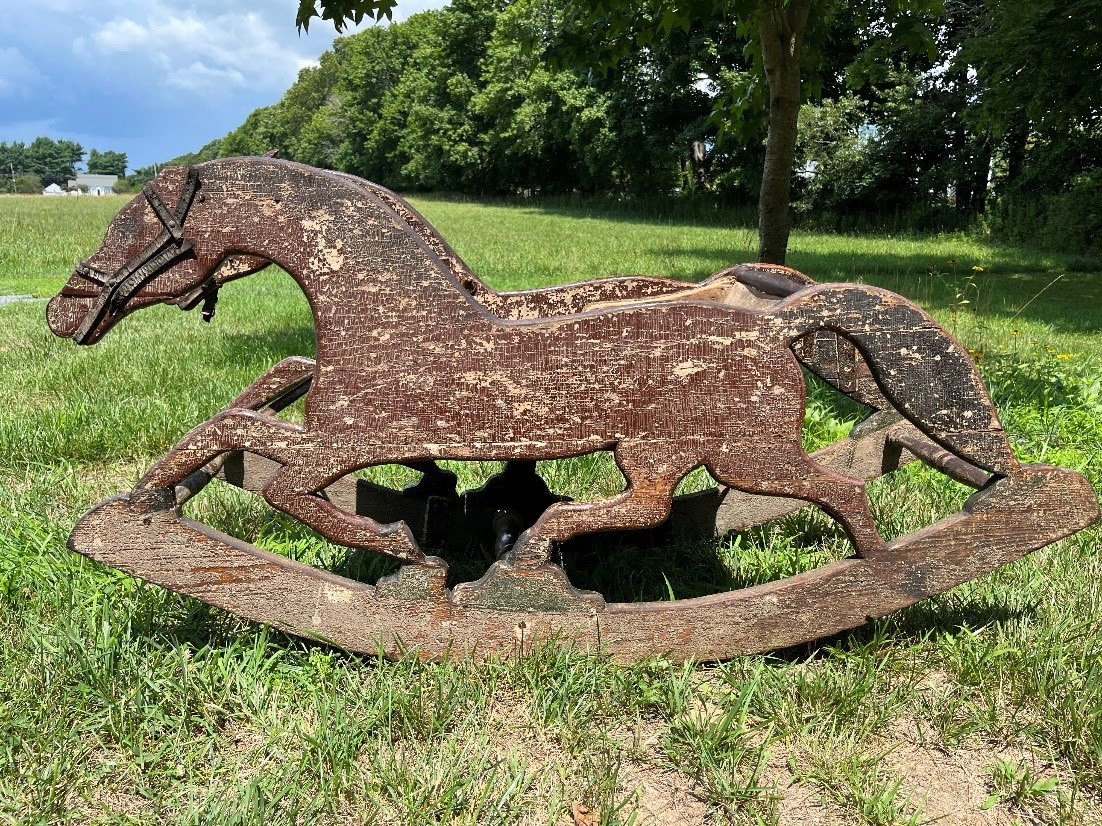 ———————-
September 1st through October 31st
Monday through Saturday, 11 am -3 pm
This exhibit explores the contributions of five generations of the Talmage family, including founding the Suffolk County Farm Bureau, bringing the Cornell Horticultural Research Center to Long Island, and pioneering overhead irrigation and bulk harvesting of potatoes. The Talmages also started the first telephone company in Riverhead, led the effort to build Central Suffolk Hospital (now Peconic Bay Medical Center), and created the Friar's Head Golf Club.  Special highlights include the first telephone in Riverhead and a circa-1900 shoo fly rocking horse – a marvelous piece of folk art – used by Henry Talmage as a young boy.
Exhibit admission is FREE.
~~~~~~~~~~~~~~~~~~~~~~~~~~~~~~~~~~~~~~
This exhibit will be open on both days of the

42nd Annual Country Fair September 9th & 10th
~~~~~~~~~~~~~~~~~~~~~~~~~~~~~~~~~~~~~~
—————————–
====================================================  
___________________________________________________