We're still open!
With so much going on in the garden and this spectacular fall weather the Madoo Conservancy is pleased to  announce an extended fall season filled with great programs and exhibits.
Laurie Lambrecht: Limn to Limb
The Parrish Road Show at Madoo
————-
Open Fridays and Saturdays, 0ctober 5 to November 3, 12:00 to 4:00 P.M.
Opening reception October 5, 3:00 to 5:00 P.M.
As part of the Parrish Museum's Road Show program, the site-specific installation, Laurie Lambrecht: Limn to Limb, responds to Madoo's environment and brightly-painted structural details with interventions that include photography, printmaking, weaving, and knitting. Limn to Limb comprises four elements: large-scale prints of tree bark, hand-knitted covers for stones, weavings with photo printed fabric, and the use of hand-dyed twine and burlap as contrasting elements on the grounds.
Pre-installation image courtesy Laurie Lambrecht.
~~~~~~~~~~~~~~~~~~~~~~~~~~~~~~
Members Cocktail
————-
Saturday,  0ctober 19.
5:00 to 6:30 P.M.
Free for Madoo members.
$40.00 Not yet members.
Join us at our annual thank you to Madoo's generous members and donors. Join us for a sunset glass of wine in the garden, see the Parrish Road Show Laurie Lambrecht exhibition in the garden and our current Robert Dash exhibition, Fields and Fences: Paintings 1998-99. We'll also have a selection of our gifts and books for pre-order at Merry Madoo (Dec. 7).
If you're not a member or would like to renew your Madoo Membership please visit Madoo.org.
Secial thanks to Wölffer Estate Vineyards.
~~~~~~~~~~~~~~~~~~~~~~~~~~~~~~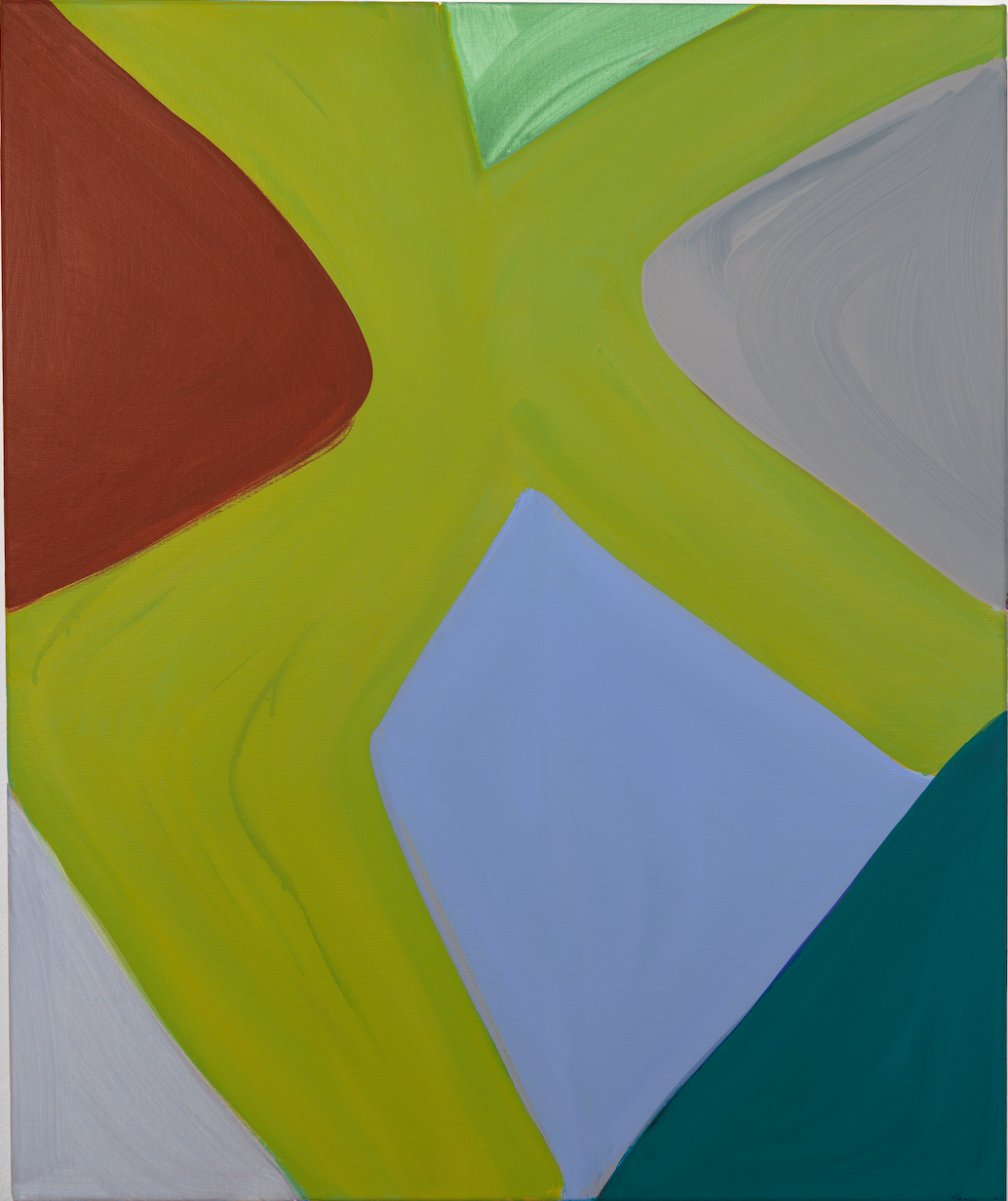 Marina Adams: SongLines
————-
Open Fridays  and Saturdays, November 30 to December 28, 12:00 to 4:00 P.M.
Opening reception Saturday, November 30, 5:00 to 7:00 P.M.
A selection of Marina Adams recent works entitled SongLines exploring form and color will be on view in the summer studio. Referring to her recent exhibition at Salon94 in New York City, Barry Schabsky writes in ArtForum: …the artist uses complementary contrasts to push deepcolors toward paradoxically shadowy brilliance. Color is just about everything in Adams's work, and everything seems animated, in movement. The energy impelling this motion is never agitated or frantic but rather feels steady, relaxed, and spontaneously responsive.
Marina Adams, SongLines 19, 2019, 24 x 20 in. (61 x 51 cm.) Acrylic on linen. Image courtesy of the Artist.
~~~~~~~~~~~~~~~~~~~~~~~~~~~~~~
Umberto Pasti, Eden Revisited: A Garden In Northern Morocco
Lecture and book signing
---
Sunday,  December 1.
12:00 P.M.
$20.00 for Madoo members.
$30.00 not yet members.
Join us in the summer studio for an enlightening talk by Italian writer and horticulturist Umberto Pasti. He'll discuss his world-famous garden, Rohuna, set on a stony hillside high above the Atlantic ocean south of Tangier that is the subjet of his latest book, Eden Revisited, with stunning phootgraphy by Ngoc Minh Ngo. Pasti's passion for the wild flora of Tangier and its surrounding region led him to create Rohuna, where he has transplanted thousands of plants rescued from Moroccan construction sites.
Pre-order Eden Revisited here.
~~~~~~~~~~~~~~~~~~~~~~~~~~~~~~
Merry Madoo!
Annual holiday market in the garden
————-
Saturday, December 7.
10:00 A.M. to 3:00 P.M.
Roasted chestnuts and marshmallows in the templum barbequeum, caroling, wreathmaking, a few of our favorite vendors and, of course, Madoo-grown paperwhites make for the best holiday fair in the Hamptons! Watch this space for more information.
————————
==================================== 
____________________________________________