~~~~~~~~~~~~~~~~~~~~~~~`
Auditory After Hours: Tune-Yards
Saturday, May 1, 8 & 15
7pm, 7:30pm & 8pm
A collage of soulful "rhythms and art-punk dreams" (NPR), Tune-Yards' indie-pop sound is rooted in Merrill Garbus' fiery, authoritative voice. For their Auditory After Hours soundtrack, the duo recorded an all-new, vocals-heavy set incorporating themes from their recent release that will bring a whole new level of wow to the galleries. Or dive into Auditory After Hours' back catalogue and listen to a gallery soundscape from Sylvan Esso, Jason Moran, Kaki King, clipping, or LADAMA.
Buy art. Support MASS MoCA. 
It's that easy. 
Purchase an edition from one of these exhibiting artists by April 30, and you will help to establish the Joe Thompson "Yes" Fund. You get art, we get your support, which we'll then use to support artists as they create new work that you'll come and see. It's a win, win, win, win kinda situation. 
Jenny Holzer
A trio of hats
2021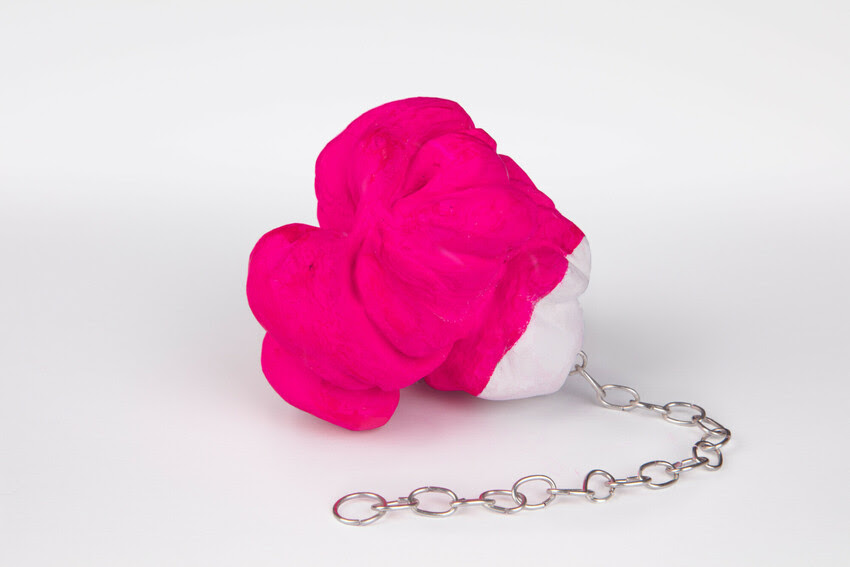 Kim Faler
Fancy
2021
Kameelah Janan Rasheed
Black people want/irony

2021
Wendy Red Star
Dear Educated Crow

2021
Glenn Kaino
The Roof is on Fire

2021
Bidding is Open!
Benefit Auction 2021
From David Byrne to Mona Hatoum to Ledelle Moe to Tim Hawkinson'sSeven Lobed Roliepolie, seen above, this year's auction is a who's who of your favorite MASS MoCA artists from over the years. Honoring our founding director, Joe Thompson, and the 20-plus years of art-making at MASS MoCA under his visionary leadership, proceeds from this year's auction will establish the Joe Thompson "Yes" Fund which will directly support the museum's mission. 
Help us say "YES!" to ice plunges, floating galaxies, and ten-ton phoenixes — bid away. 
Made at MASS MoCA
Zodiac: Poems for Cello
In February 2021, we welcomed the creative team behind Zodiac: Poems for Cello. An album and multimedia experience that combines spoken word, movement, music, and imagery, Zodiac is a unified exploration of love, loss, trauma, and healing, composed by Paola Prestini for her husband, cellist Jeffrey Zeigler. The project takes its title from the 12 houses of the zodiac as facets of the self, and draws inspiration from explorations of the subconscious including Anaïs Nin's House of Incest and the poetry of Pablo Neruda, Brenda Shaughnessy, and Natasha Trethewey. Learn more about the artists' process and their residency in our Made at MASS MoCA video.
Joe Thompson "Yes" Fund
In honor of our founding director's life's work building a 
place where artists can dream big, we are establishing the 
Joe Thompson "Yes" Fund, which will directly support the museum's mission to champion artists and art-making in all forms. Support by bidding in the benefit auction, purchasing a limited artist edition, or donating in any amount you choose.
Spring Break at MASS MoCA
Whether you need a moment of solace, a call to action, or a spark of inspiration, we are open.
Museum Hours
Thursdays–Mondays, 10am–5pm
Open Wednesday, April 21, for spring break
Kidspace is always free, with in-person scavenger hunts and the ArtBar, now open with limited offerings on weekends and during spring break week. Advance, timed reservations are required.
The health and safety of all MASS MoCA visitors, staff, and artists are our top priority. Advanced timed tickets, masks, and social distancing are all required while visiting.

Travel Advisory: Out-of-state visitors are advised to quarantine for 10 days upon arrival in MA, produce a negative COVID test, or provide physical proof of vaccination dated at least 14 days prior to arrival.

Learn more about the safety measures MASS MoCA has in place here, and read our COVID Courtesy Code here.
—————————-
Visit: AAQ's Museums
==================================================  
AAQ / Resource
—————————————-
MASS MoCA Support
Programming at MASS MoCA is made possible in part by the Barr Foundation, Horace W. Goldsmith Foundation, and Mass Cultural Council.
Additional support is provided by the New England Foundation for the Arts through the New England Arts Resilience Fund, part of the United States Regional Arts Resilience Fund, an initiative of the U.S. Regional Arts Organizations and The Andrew W. Mellon Foundation, with major funding from the federal CARES Act from the National Endowment for the Arts.
Images: Photo: Pooneh Ghana | Tim Hawkinson, Seven Lobed Roliepolie, 2019 | © 2021 Jenny Holzer, ARS | Installation view of Glenn Kaino, In the Light of a Shadow, 2021. Photo: Will McLaughlin 
______________________________________________-