James Turrell: C.A.V.U. (Skyspace)
On view Saturday, May 29
James Turrell: C.A.V.U. — his largest free-standing circular Skyspace — opens this Saturday on the MASS MoCA campus. Measuring 40 feet in diameter and 40 feet high, the repurposed concrete water tank transforms into one of Turrell's signature immersive light installations, carving out a small piece of the sky and framing it as an ever-changing canvas with infinite depth and color. 
C.A.V.U. is free with museum admission and will be open during museum hours with no additional reservations required.
Advance, timed tickets are recommended for museum admission; walk-ups welcome. Make your plans now.
~~~~~~~~~~~~~~~~~~~~~~~~~~~~~~~~~~
Shaun Leonardo: You walk…
On view May 29
The inaugural exhibition in MASS MoCA's newly established community engagement space, Shaun Leonardo: You walk… is on view beginning this Saturday. The interactive exhibition translates the artist's performance practice into a participatory installation, in which Leonardo offers a series of visual and textual prompts to invite us all to consider how we process and embody space, ideas, and connectivity. Hear more about the exhibition and Leonardo's process in the video above before seeing it in person this weekend.
~~~~~~~~~~~~~~~~~~~~~~~~~~~~~~~~~~
~~~~~~~~~~~~~~~~~~~~~~~~~~~~~~~~~~
Julianna Barwick & Mary Lattimore
Saturday, May 29, 9pm
"Star-straddling, world-filling music…a genuine revelation." — Pitchforkon Julianna Barwick
In honor of the opening of James Turrell: C.A.V.U. (Skyspace) we bring you an evening with two young luminaries working at the intersection of ambient and electronic music: vocalist Julianna Barwick and harpist Mary Lattimore. Both are coming off 2020 releases, Barwick's "revelatory new album" Healing is a Miracle making Pitchfork' Best New Music list and Lattimore's Silver Laddersdubbed "entrancing" (Pitchfork). After a year of few in-person performances, be here as these artists finally let their sweeping dreamscapes and healing powers loose in our concert courtyard.
~~~~~~~~~~~~~~~~~~~~~~~~~~~~~~~~~~
Summer Hours Start Saturday
May 29-October 11
Open every day, 10am–6pm
Through May 28
Thursdays–Mondays, 10am–5pm
Advance, timed tickets recommended; walk-ups welcome.
~~~~~~~~~~~~~~~~~~~~~~~~~~~~~~~~~~
Opening May 28
Opening in Courtyard A this Friday – right next to Tunnel City Coffee's window — Art Vending North Adams was spearheaded by artist Nico Dery and brings local art directly to you. Just put in some cash and walk away with your very own piece of art by some of the coolest creators around.
~~~~~~~~~~~~~~~~~~~~~~~~~~~~~~~~~~
Auditory After Hours: Common Folk
Saturday, June 5, 12 & 19, 7pm, 7:30pm & 8pm
Delivering our June Auditory After Hours is Common Folk, a collective of creators and musicians who — like MASS MoCA — call North Adams home. For this local hero-themed Auditory After Hours, four Common Folk musicians — producer Dan O'Connell, indie rocker Ciarra Fragale, singer-songwriter Melanie Glenn, and electro-experimentalist Wallasauce — have joined forces to create a one-of-a-kind soundtrack for the museum's massive galleries. Or dive into the Auditory After Hours back catalogue and listen to Tune-Yards, Sylvan Esso, LADAMA, Kaki King, Clipping, or Jason Moran's recent soundscapes.
~~~~~~~~~~~~~~~~~~~~~~~~~~~~~~~~~~
The MASS MoCA Store
From sharp to chic, the MASS MoCA store is stocked with an encyclopedic array of quality gifts to celebrate the start of a Berkshires summer. Shop online or pick something up while you're here for our Memorial Day weekend kick-off.
Let your Berkshire flag fly 
Campfires, here we come.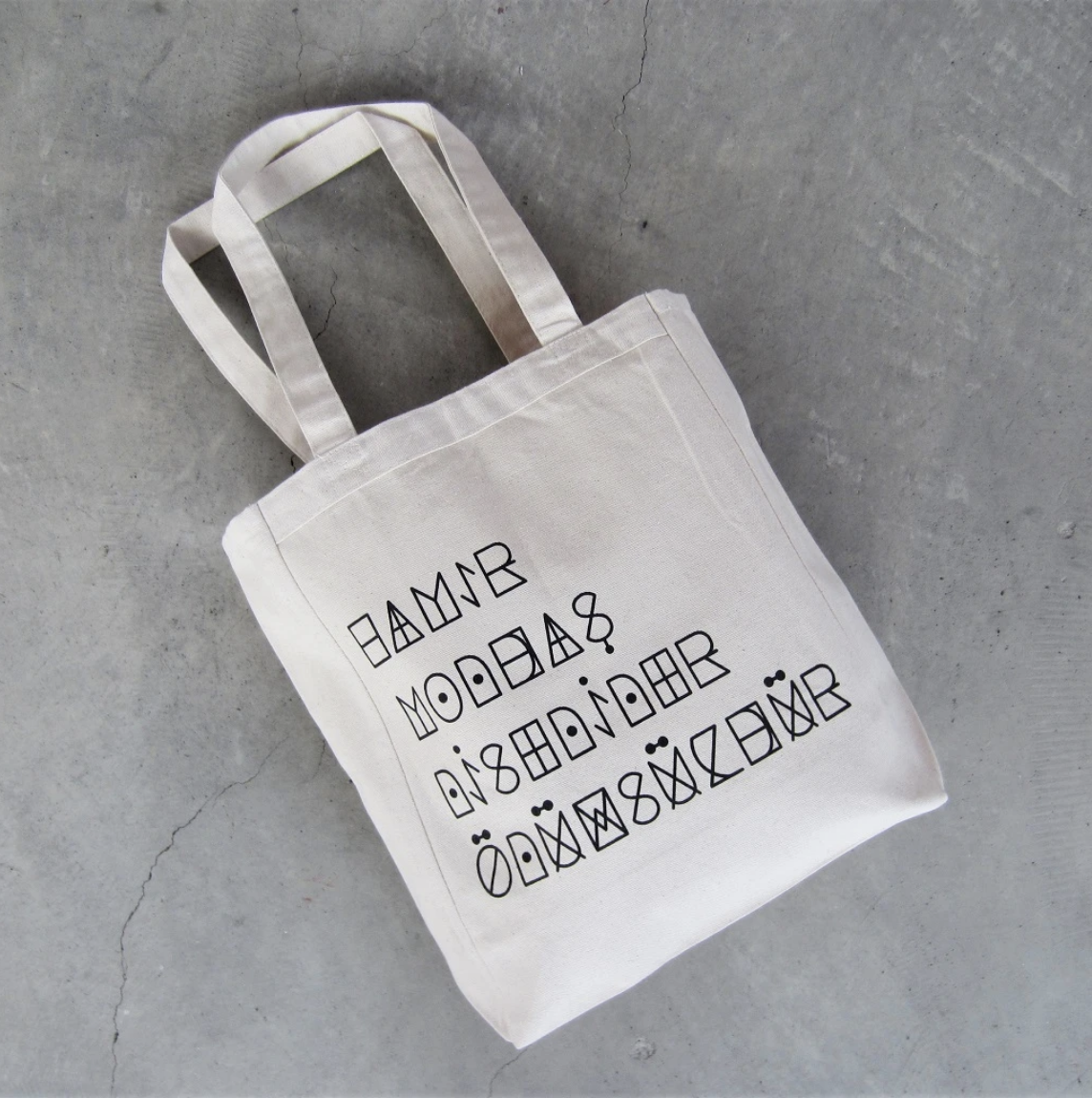 New season, new tote. Designed by Kissing through a Curtain artist Asli Çavuşoğlu.
Don't forget to hydrate in style.
~~~~~~~~~~~~~~~~~~~~~~~~~~~~~~~~~~
From Bright Ideas & Common Folk:
Tuesday Tunes
Throughout the summer Bright Ideas Brewing is teaming up with Common Folk Artist Collective to fill Courtyard A with live local music the first Tuesday of every month at 6pm. Next week, June 1, sip along to singer-songwriter JJ Slater's hypnotic summer grooves.
~~~~~~~~~~~~~~~~~~~~~~~~~~~~~~~~~~
~~~~~~~~~~~~~~~~~~~~~~~~~~~~~~~~~~
As of May 29, the state of Massachusetts will lift COVID-19 restrictions. At MASS MoCA masking is required for unvaccinated and partly vaccinated patrons and encouraged for vaccinated patrons. Social distancing is encouraged—our vast galleries and courtyards allow plenty of space to wander.
Advance, timed tickets are recommended; walk-ups welcome.
~~~~~~~~~~~~~~~~~~~~~~~~~~~~~~~~~~
MASS MoCA Support
James Turrell: C.A.V.U. is made possible by the support of an anonymous donor.
Major support for Shaun Leonardo: You walk… is provided by the National Endowment for the Arts. Related programming is made possible in part by the Berkshire Taconic Community Foundation's Arts Build Community initiative.
Programming at MASS MoCA is made possible in part by the Barr Foundation, Horace W. Goldsmith Foundation, and Mass Cultural Council.
Additional support is provided by the New England Foundation for the Arts through the New England Arts Resilience Fund, part of the United States Regional Arts Resilience Fund, an initiative of the U.S. Regional Arts Organizations and The Andrew W. Mellon Foundation, with major funding from the federal CARES Act from the National Endowment for the Arts.
~~~~~~~~~~~~~~~~~~~~~~~~~~~~~~~~~~
=========================================== 
______________________________________________