~~~~~~~~~~~~~~~~~~~~~~~~~
Make the Most of the Museum as a Member
Discover the major paintings and sculptures in our galleries and the natural beauty on our campus, all without crowds. As visitors realize how refreshing a day at the Museum can be, they want to be part of it all. Will you join our circle of like-minded art lovers who are members? Become a member in May to select a Welcome Gift of a poster or catalog from a previous exhibition ($10 value) from the Museum Store
—————-
A Year of Art and Culture
• Unlimited admission and parking
• Discounts on education programs and art classes and 10% off in the Museum Store
• Members-only online content plus videos, activities and more on our website
• Family and children's programs from toddlers to teens
• Invitation-only events: early hours for members, exhibition openings and more
• Guest passes to share with friends (depending on membership level)
• Membership supports the arts and access programs for all in the community
​
​
Upgrade your Benefits and Access
Consider joining at the Supporting level ($150) to get free admission to 1000 other museums in the NARM (North American Reciprocal Museum) network as well as 4 guest passes and other benefits. When you become a Supporting member in May, you will receive a special private exhibition tour with Director Riley.
Three Exhibitions in two Buildings
Visit the Mansion this Spring as we bring together epochal moments in the history of modern art, pairing the popular imaginations of Andy Warhol and Toulouse-Lautrec:
• La Belle Époque, curated by Director Emerita Constance Schwartz, celebrates the age of elegance between 1880 and the eve of World War I in Paris. Paintings and prints by Van Gogh, Degas and Toulouse-Lautrec and luminous decorative objects by Tiffany bring the opulent era to life.
• Andy Warhol: A Life in Pop, a sweeping survey of his full career, includes Marilyn Monroe, Muhammad Ali, Campbell's Soup and all his other signature icons in one colorful extravaganza.
At The Manes Center, Pop Prints: Selections from the Permanent Collection highlights the snappy graphics and familiar cultural references in works by Roy Lichtenstein, Larry Rivers, Robert Rauschenberg, Andy Warhol and more. (Tuesday – Thursday, 1 – 4 pm) Our in-person art classes and workshops resume at The Manes Center this summer.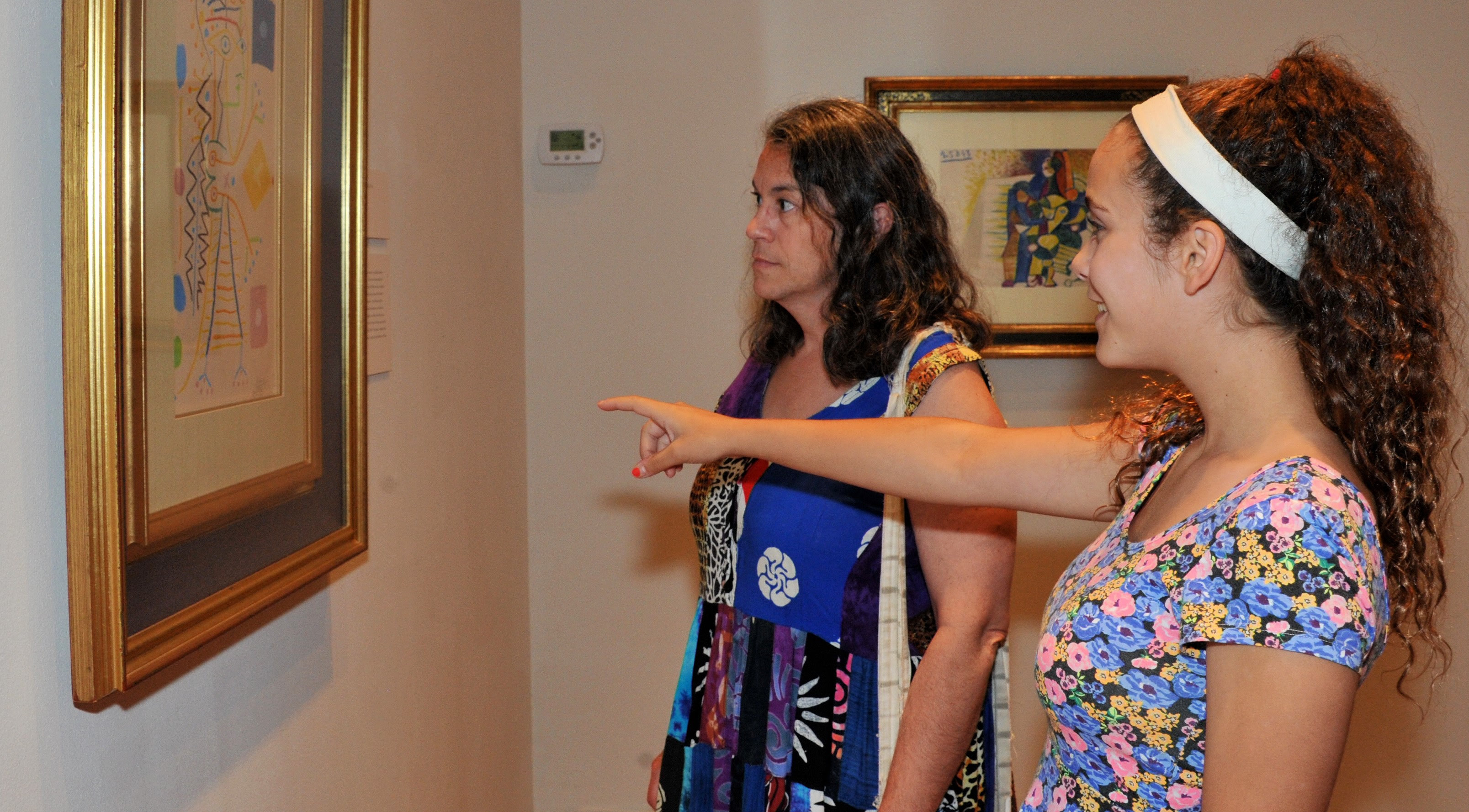 ​
Members Receive Discounts on These Programs
• Outdoor programs: Sculpture Stroll, Yoga in the Garden and a Nature Walk with Audubon Society
• Live at the Museum: Look at Art with Sculptor Joel Perlman and relax at Mindful  Mornings.  Learn and laugh with Director Charles Riley at the special event What's So Funny About Art? and explore the Birth of Modernism at Director's Seminars. Classical music in the galleries will enhance your visit on select dates. 
• Programs you can access remotely online: Brown Bag Lectures (free to members) Sketching in the Galleries, The Ladies Behind the Tiffany Lamps lecture and a curator's tour of La Belle Époque.
• For Families: our popular Summer Art Lab and Enchanted Forest programs will be offered on-site.
Join us for a Weekend of Wellness June 26-27 with morning family activities such as Family Yoga, Art Making, Story Walks and Sculpture Adventures. Afternoon adult activities include Yoga, Meditation, Mandala Making, Plein Air Drawing, Tai Chi, an Essential Oil workshop and a Tea Ceremony. Of course, access to the galleries in both buildings will be included all weekend. (Rain date July 10 and 11)  
Nassau County Museum of Art, 1 Museum Drive, Roslyn Harbor, NY 11576
—————————
=================================================== 
__________________________________________