~~~~~~~~~~~~~~~~~~~~~~~~~~~~~~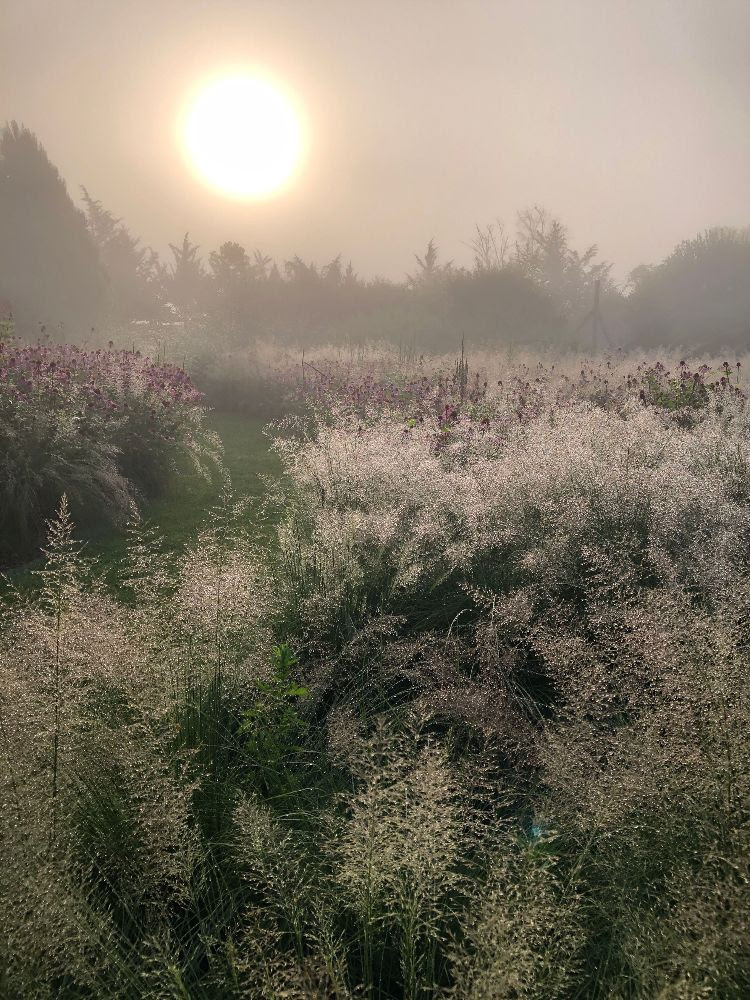 SUPPORT & EXPLORE
Landscape Pleasures
SATURDAY AND SUNDAY, SEPTEMBER 11 AND 12
————
Join us on the North Fork for self-guided tours of the Landcraft Garden Foundation, Winds Way Farm, and the gardens of Conni Cross and Ugo Rondinone as part of our annual, horticultural benefit event.
————
In the evening, ticket purchasers at the Sponsor level and above are invited for cocktails at Fairwind, the stunning Southampton Village garden of Audrey and Martin Gruss. 
————
The following day, attend talks at the Museum by Deborah Nevins and Patrick Cullina, leaders in the landscape design field. 
OPENING
Parrish Road Show
 Symbiosome Schoolhouse
SATURDAY, AUGUST 28, 3 PM—5 PM
Attend the free opening reception to get a first look at Darlene Charneco's off-site exhibition at Oysterponds Historical Society in Orient, NY.
TALK & BOOK SIGNING
Justin Beal: Sandfuture
FRIDAY, SEPTEMBER 10, 6 PM—8 PM
Listen to Justin Beal discuss his forthcoming book about the life of World Trade Center architect Minoru Yamasaki.
~~~~~~~~~~~~~~~~~~~~~~~~~~~~~~
279 Montauk Highway
Water Mill, NY 11976
Phone: 631-283-2118
Fax: 631-283-7006
————–
MUSEUM HOURS
Monday, Thursday, Saturday, & Sunday
11AM – 5PM
Friday
11AM – 8PM
Closed Tuesday and Wednesday
MUSEUM GROUNDS
Every day, 11AM – 5PM
PLEASE REVIEW OUR COVID-19 SAFETY REGULATIONS BEFORE YOUR VISIT
————————
Parrish Art Museum construction photographs © Jeff Heatley.
=====================================
AAQ / Resource
————————————
Friday Nights are made possible, in part, by our Presenting Sponsor: Bank of America.
Additional support provided by The Corcoran Group, and Sandy and Stephen Perlbinder.
The Museum's exhibitions and programs are made possible, in part, by the New York State Council on the Arts with the support of the Governor and the New York State Legislature, and the property taxpayers from the Southampton Union Free School District and the Tuckahoe Common School District. 
Parrish Road Show 2021 | Darlene Charneco: Symbiosome Schoolhouse, is made possible, in part, by the generous support of Sandy and Stephen Perlbinder; and Jane Wesman, and Donald Savelson. Public funding is provided by Suffolk County.
Landscape Pleasures 2021 is made possible, in part, with support from Grand Sponsors Linda Hackett and Melinda Hackett/CAL Foundation; and Grand Participants Summerhill Landscapes. Hamptons Cottages & Gardens is the media sponsor.
Image Credit: Landcraft Garden Foundation, featured on 2021 Landscape Pleasures tour. Photo courtesy Parrish Art Museum. Darlene Charneco, SymbioSchoolhouse (Future Memory Plasmid), 2021, mixed media work on paper. Photo courtesy the artist. Minoru Yamasaki and assistant with Model of World Trade Center c.1969 Photographer: Balthazar Korab, courtesy of the Library of Congress.
____________________________________________