LANDSCAPE PLEASURES:
Garden Tours & Online Talks
Saturday and Sunday, September 12 and 13
OUTDOOR FILM: Leaning into the Wind—Andy Goldsworthy
Friday, September 11, 8pm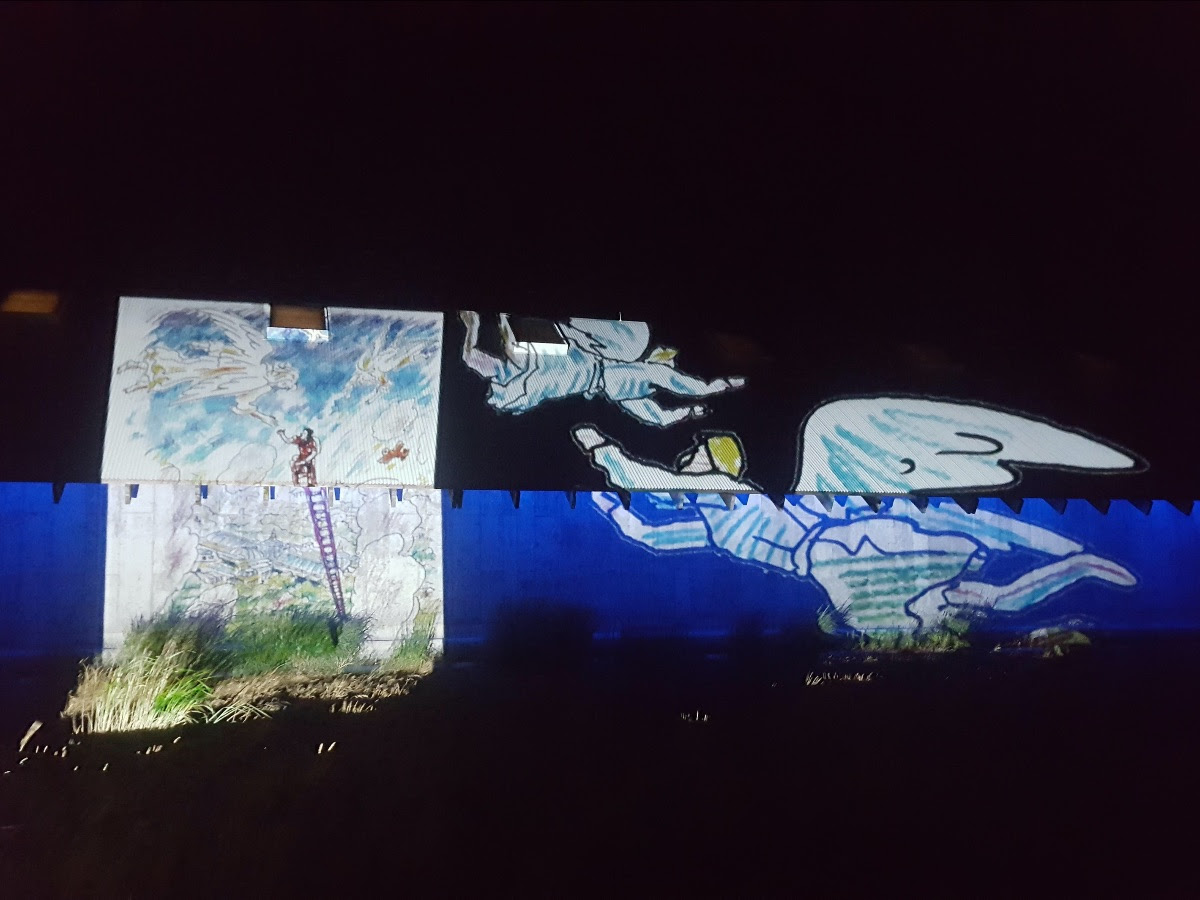 PROJECTIONS: Ilya and Emilia Kabakov: How to Meet an Angel
Saturday, September 12, 8:30–10:30pm
EXHIBITION: Field of Dreams
Open daily, FREE to the public
MUSIC ON THE TERRACE: Hopefully Forgiven
Friday, September 18, 6pm
EXHIBITION: Lucien Smith: Southampton Suite
Pre-purchase timed admission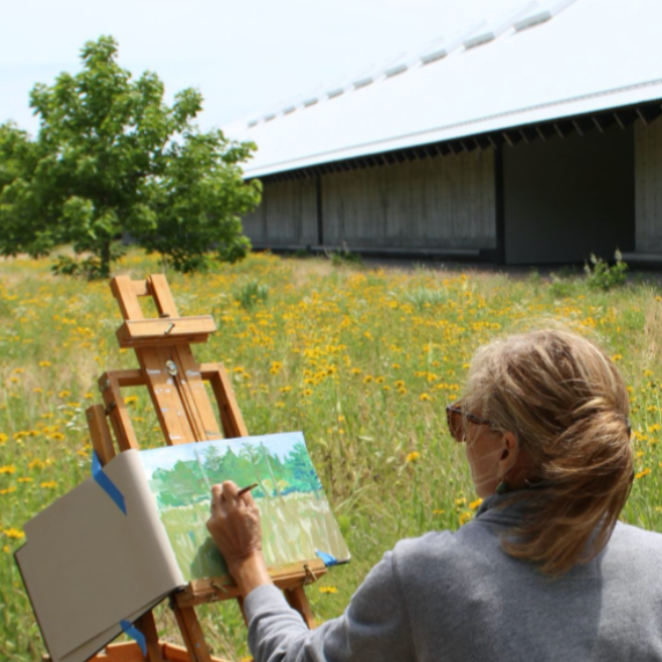 ART WORKSHOP: Life Drawing with Linda Capello
Monday, September 28, 10:30am–12:30pm
~~~~~~~~~~~~~~~~~~~~~~~~~~~~
Parrish Art Museum
——————
Parrish Art Museum construction photographs © Jeff Heatley.
========================
——————————–
Friday Nights are made possible, in part, by Presenting Sponsor: Bank of America.


Additional support provided by Sandy and Stephen Perlbinder.
—–
The Parrish Art Museum's educational programming is supported, in part, by Milford D. and Janice B. Gerton/Arts and Letters Foundation; the Institute of Museum and Library Services; May and Samuel Rudin Family Foundation; Joseph M. Cohen, Long Island Community Foundation; The John J. McDonnell Margaret T. O'Brien Foundation; Bobbie Braun/The Neuwirth Foundation; The New York State Council on the Arts with the support of Governor Andrew M. Cuomo and the New York State Legislature; Patricia and David Rung; William Talbott Hillman Foundation; and Town of Southampton. Special thanks to the Art Spirit Foundation. Additional support for the Parrish education programs is provided by the Museum's annual Spring Fling and Midsummer Party benefit events and the Book Club Friends of Martha Scriven Campanella. 
—–
Landscape Pleasures 2020 is made possible, in part, with support from Grand Sponsors Linda Hackett and Melinda Hackett/ CAL Foundation, LaGuardia Design Group, Martha McLanahan, and Summerhill Landscapes; Grand Participant Piazza Horticultural; and Grand Contributors Tish Rehill/Gardeneering, Lightworks Landscape Lighting, Inc., and Lynn C. Schneider. Reception champagne generously donated by Ruinart. Hamptons Cottages & Gardens is the media sponsor.
—–
Lucien Smith: Southampton Suite  is made possible, in part, thanks to the generous support of Marty and David Hamamoto, Caroline Hirsch and Andrew Fox.  Field of Dreams  is made possible, in part, by the generous support of the Parrish Sculpture Fund, and with the participation of Gray Gallery; Galerie Lelong & Co.; Kasmin Gallery; Loretta Howard Gallery; Glenn Fuhrman and FLAG Art Foundation; and Hargreaves Jones, Landscape Architects. 
—–
PHOTO CREDITS: Landscape Pleasures 2020 garden. Film Still: Andy Goldsworthy in Leaning into the Wind, a Magnolia Pictures release. Photo courtesy of Magnolia Pictures. Photo Credit: © Thomas Riedelsheime, all rights reserved; Still image from Projections: How to Meet an Angel by Ilya and Emilia Kabakov; Joel Shapiro (American, born 1941), Untitled, 2014, Bronze, 120 x 100 x 50 inches. Installation view, Parrish Art Museum. Courtesy of the artist and Kasmin Gallery, New York. Photo: Jenny Gorman. Lucien Smith (American, born 1989), Installation view of the exhibition Southampton Suite, 2013, at the Parrish Art Museum.  Acrylic and unprimed canvas, 108 x 84 inches. Photo: Gary Mamay. Hopefully Forgiven, Photo: Daniel Gonzalez 
———————–
_____________________________________________________________