~~~~~~~~~~~~~~~~~~~~~~~~~~~~
OPENING | Roy Lichtenstein: History in the Making, 1948–1960
SUNDAY AUGUST 1, 1 PM–5 PM
Gain insight into the early work of one of the most celebrated American artists of the 20th century on the opening day of Roy Lichtenstein: History in the Making, 1948–1960.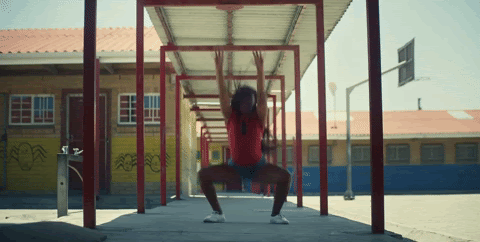 WATCH | Outdoor Black Film Festival
Screening Shaina and My Father the Mover
FRIDAY JULY 30, 8 PM–10:30 PM
Join us for the final evening of the annual Black Film Festival—presented in collaboration with the Bridgehampton Child Care & Recreational Center—for films that depict personal stories of hope and resilience. Special tour of Tomashi Jackson: The Land Claim at 7 PM for ticket holders.
CELEBRATE | Midsummer Weekend
FRIDAY AUGUST 13–SUNDAY AUGUST 15
Our annual summer gala takes a new shape at a new time this year, with three days of three parties. Reunite over dance, dinner, and family in support of the Museum.
CREATE | Life Drawing with
Linda Capello
MONDAYS AUGUST 9, 16, 23 & 30
2 PM–4 PM
Register now to develop your sketching techniques and practice drawing live models. All skill levels are welcome.
MEMBERS' PREVIEW | Roy Lichtenstein: History in the Making, 1948–1960
SUNDAY AUGUST 1, 11 AM–1 PM
Members will be among the first to view the new exhibition, experience a special program, and enjoy enhanced benefits all day.
~~~~~~~~~~~~~~~~~~~~~~~~~~~~~~~~~~~~~
Lichtenstein's Tokyo Brushstroke I / Detail, 2014 
—————-
279 Montauk Highway
Water Mill, NY 11976
Phone: 631-283-2118
Fax: 631-283-7006
————
MUSEUM HOURS
Monday, Thursday, Saturday, & Sunday
11AM – 5PM
Friday
11AM – 8PM
Closed Tuesday and Wednesday
MUSEUM GROUNDS
Every day, 11AM – 5PM
MASKS ARE REQUIRED FOR ENTRY AND MUST BE WORN WHILE INSIDE GALLERIES AND ON GUIDED TOURS
————————–
=============================================== 
AAQ / Resource
———————————————
Friday Nights are made possible, in part, by our Presenting Sponsor: Bank of America.
Additional support provided by The Corcoran Group, and Sandy and Stephen Perlbinder.
The Museum's exhibitions and programs are made possible, in part, by the New York State Council on the Arts with the support of Governor Andrew M. Cuomo and the New York State Legislature, and the property taxpayers from the Southampton Union Free School District and the Tuckahoe Common School District. 
The Midsummer Weekend is made possible, in part, by the generous support of Corporate Presenting Sponsor Yieldstreet, Dinner Sponsor Chantecaille, and Dance Sponsor Saks. Christie's is the auction host.
Image Credits: Roy Lichtenstein, Bugs Bunny, c.1958. Brush and india ink on paper, 20 1/8 x 26 1/8 inches (50.9 x 66.3cm). Private collection. Courtesy of Estate of Roy Lichtenstein. Selection from My Father the Mover. Director: Julia Jansch. Drawing by Linda Capello. Roy Lichtenstein, Variations No. 7, 1959. Oil on canvas, 48 x 60 inches (121.9 x 152.4 cm). Collection of the Whitney Museum of American Art, New York. The Roy Lichtenstein Study Collection; gift of the Roy Lichtenstein Foundation, 2019.277. Estate of Roy Lichtenstein.
Roy Lichtenstein: History in the Making, 1948–1960 is co-organized by the Colby College Museum of Art, Waterville, Maine and the Nasher Museum of Art at Duke University, Durham, North Carolina. 
Support for this exhibition and its national tour is provided by the Roy Lichtenstein Foundation.
Additional catalogue support is provided by the Wyeth Foundation for American Art
The presentation of Roy Lichtenstein: History in the Making, 1948–1960 at the Parrish Art Museum is made possible thanks to the generous support of the Roy Lichtenstein Foundation; The Liliane and Norman Peck Fund for Exhibitions; Bank of America Private Bank; Gagosian Gallery; Barbara and Richard Lane; Barbara Bertozzi Castelli; Ellen Cantrowitz; and Jacqueline Brody.
_________________________________________________