~~~~~~~~~~~~~~~~~~~~~~~~~~~~~~~~~~~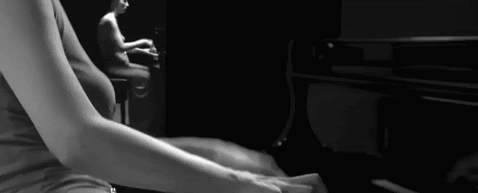 LISTEN | Nadejda Vlaeva
FRIDAY, NOVEMBER 12, 6 PM | IN-PERSON & LIVESTREAMED
Joining us once again for Salon Series is Bulgarian-born pianist Nadejda Vlaeva, acclaimed worldwide for her overwhelming musicality and poetic nature.
SKETCH | Fall Life Drawing II
MONDAYS, NOV. 15, 22 & DEC. 6, 13
11 AM to 1 PM  
Practice drawing male and female models in longer durational observation sessions to develop your sketching skills with teaching artist Linda Capello. All levels welcome.
NOW ON VIEW | Three Exhibitions
THROUGH FEBRUARY 27, 2022
Experience many never-before-seen paintings and video works in three solo exhibitions from peter campus, Virginia Jaramillo, and John Torreano—artists with decades-long careers and at the height of their creative powers.
DISCUSS | The Art of Influencing II
THURSDAY, NOVEMBER 18, 4:30 to 6 PM
Ready to learn more about social media and how it can work for you? Business Council Members and local business owners are invited to join us to share stories and ask questions about executing a small business social media strategy.
ENGAGE | Studio Visit with Virginia Jaramillo 
SATURDAY, NOVEMBER 20, 2 PM
Become a Giving Circles Member today to step inside the space where Jaramillo created the never-before-seen paintings and drawings for her exhibition now on view at the Parrish.
Friday Nights are made possible, in part, by our Presenting Sponsor: Bank of America
————–
Additional support provided by The Corcoran Group, and Sandy and Stephen Perlbinder.
The Parrish Art Museum's exhibitions and programs are made possible, in part, by the New York State Council on the Arts with the support of the Office of the Governor and the New York State Legislature, and by the property taxpayers, from the Southampton Union Free School District and the Tuckahoe Common School District.
————————–
Image credits: Pianist Nadejda Vlaeva. Directed by: Toma Waszarow. Sunday at Billy's, Linda Capello. Image courtesy the artist. Visitors looking at peter campus: when the hurly burly's done. Installation view, Parrish Art Museum, Water Mill. Photo: Bill Albertini. Virginia Jaramillo, Quantum Entanglement, 2019–2020 (large detail). Acrylic on canvas, 72 x 144 inches. Photo: JSP Art Photography. Courtesy the artist and Hales Gallery, London and New York.
—–
279 Montauk Highway
Water Mill, NY 11976
Phone: 631-283-2118
——————-
MUSEUM HOURS
Monday, Thursday, Saturday, & Sunday
11 AM–5 PMFriday
11 AM–8 PMClosed Tuesday and WednesdayMUSEUM GROUNDS
Every day, 11 AM–5 PM
——————
PLEASE REVIEW OUR COVID-19 SAFETY REGULATIONS BEFORE YOUR VISIT
Fax: 631-283-7006
———————-
Parrish Art Museum construction photographs © Jeff Heatley.
==========================================  
__________________________________________________