September News & Events:
Big Bill and Johnny Appleseed are back!
———


Exhibition Gallery Open
———


Images from Our Summer Events
———


Annual Benefit Returns in November! 
Preservation Long Island is happy to announce the return of
William Jayne "Big Bill the Tory"
for Culper Spy Day 2021!
———
Date: Saturday, September 18, 2021
Time: Program runs continuously from 10:00 AM to 4:00 PM (pre-registration recommended)
Where: Sherwood-Jayne Farm, 55 Old Post Rd. Setauket, NY 11733 (masks required inside the house)
Cost: General Admission: $5 per ticket; Children under age 5: Free
————
During the American Revolution, almost 30% of Long Islanders identified as Loyalists. William Jayne III proudly represents this position and defends the noble intentions of King George III. Drop by the Sherwood-Jayne Farm to hear the other side of the story about George Washington's pesky band of renegade spies!
Date: September 25, 2021*
Time: Judging at 2:00 PM
Where: Longwood Fair: Longwood Rd & Smith Rd, Ridge, NY, 11961
———-
*All bakers must pre-register by September 22, 2021. 
Click HERE for Baker Registration Form.
———————–
In partnership with Brookhaven Township, Preservation Long Island will hold its annual Apple Pie Contest at the Longwood Fair. Apples have been a part of Long Island's history for centuries, harvested as a meal, stored as provisions, and fermented into cider. Bakers of all ages are encouraged to don their aprons and submit their finest pies to be judged by our esteemed panel:
Chef Marc Bynum – Food Network "Chopped" Champion
Indu Kaur –  Co-owner, The Meadow Club, Port Jefferson Station
Councilman Michael Loguercio – Brookhaven Town Council, District 4
————————-
Hosted by Johnny Appleseed!




~~~~~~~~~~~~~~~~~~~~~~~~~~~
 Preservation Long Island Exhibition Gallery
NOW OPEN!
Friday through Sunday 11am to 4pm
Through an important collection of early American portraits recently donated to Preservation Long Island by descendants, learn about the entangled stories of the Lloyd family and the people they enslaved, including writer Jupiter Hammon (1711–before 1806), for over a hundred years at the Manor of Queens Village (today Lloyd Neck).
————
Masks are encouraged in the gallery for both vaccinated
and unvaccinated guests.
~~~~~~~~~~~~~~~~~~~~~~~~~~~
Episode From Our Endangered Historic Places
Video Series Featured on LTV Channel 20!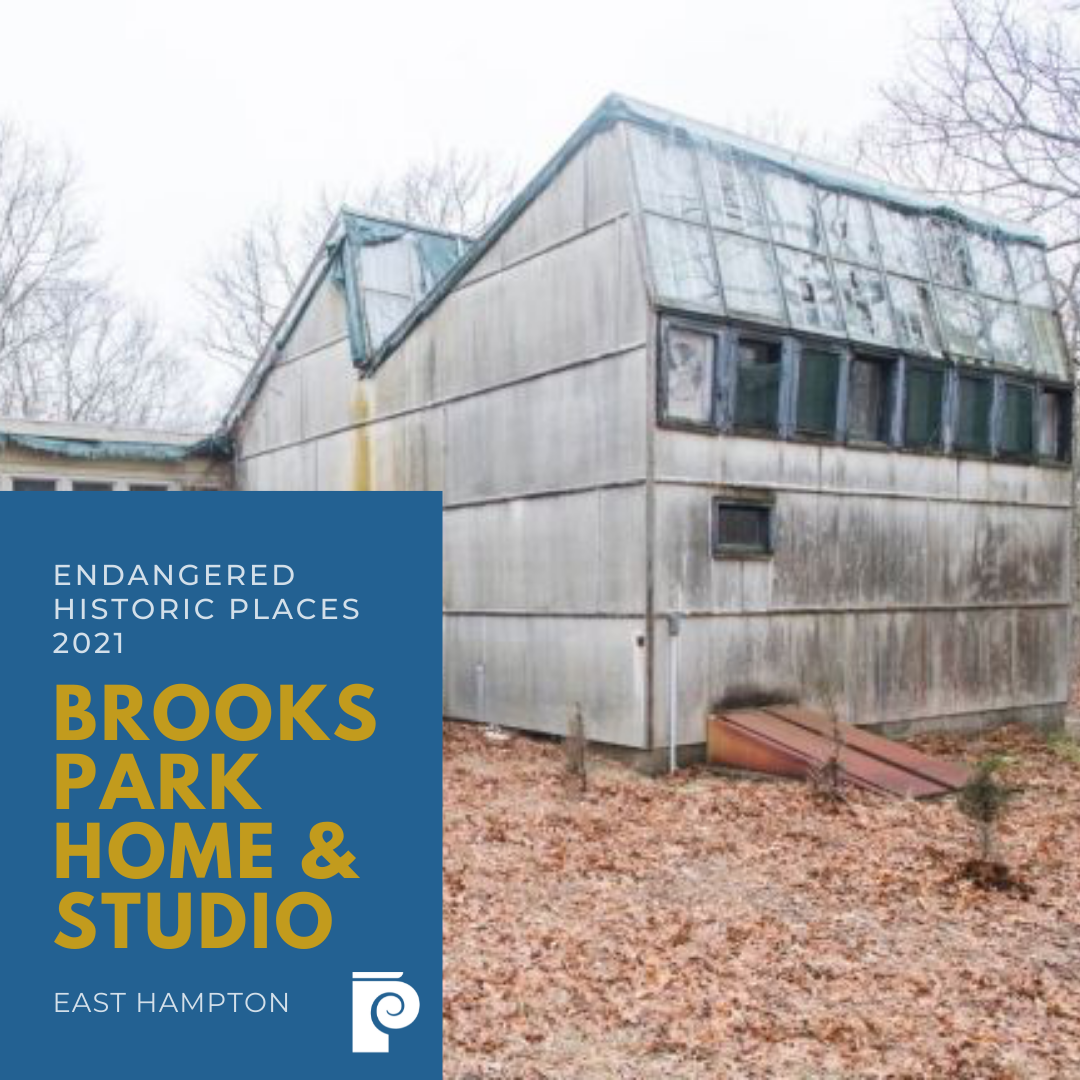 LTV Media has picked up an episode from our 2021 Endangered Historic Places Video Series to run for a limited time on their cable channels! Produced and hosted by Darren St. George, our Education,and Public Programs Director, the program features Sarah Kautz, our Director of Preservation in conversation with Marietta Cavaris, an advocate for the preservation of the Brooks Park Home and Studio in East Hampton. 
————
The program can be viewed on LTV, East Hampton-ch20-cable, and on SUN-TV, Southampton-ch20-cable on the following days and times:
Saturdays 1:30pm
Tuesdays 7am and 4pm
Thursdays 6:05pm
~~~~~~~~~~~~~~~~~~~~~~~~~~~
Highlights from Summer Events at Our Historic Houses
Preservation Long Island welcomed current and new members and guests to our inaugural Sea Shanties and Beer event on August 14th at the Custom House. The program featured live music by The Johnson Girls, traditional boat-building demonstrations, house tours, cold beverages, and savory and sweet treats from local businesses. Thank you to everyone who came out to Sag Harbor. We hope to make this an annual event! Click HERE for more photos from the evening.
~~~~~~~~~~~~~~~~~~~~~~~~~~~
~~~~~~~~~~~~~~~~~~~~~~~~~~~
The Gotham Center For New York City History
Discount for Preservation Long Island Members!
Interested in New York City history?
Preservation Long Island members get a special 10% discount on GothamEd online courses!
Click HERE for more information
~~~~~~~~~~~~~~~~~~~~~~~~~~~
~~~~~~~~~~~~~~~~~~~~~~~~~~~
—————-
======================================
AAQ / Resource
Lear + Mahoney Landscape Architecture
__________________________________________________