The Queens Museum is open and ready to welcome you back! 
—–
¡El Queens Museum está abierto y preparado para recibirlxs de nuevo!
~~~~~~~~~~~~~~~~~~~~~~~~~~~~~~~~~~~~~~~~~
~~~~~~~~~~~~~~~~~~~~~~~~~~~~~~~~~~~~~~~~~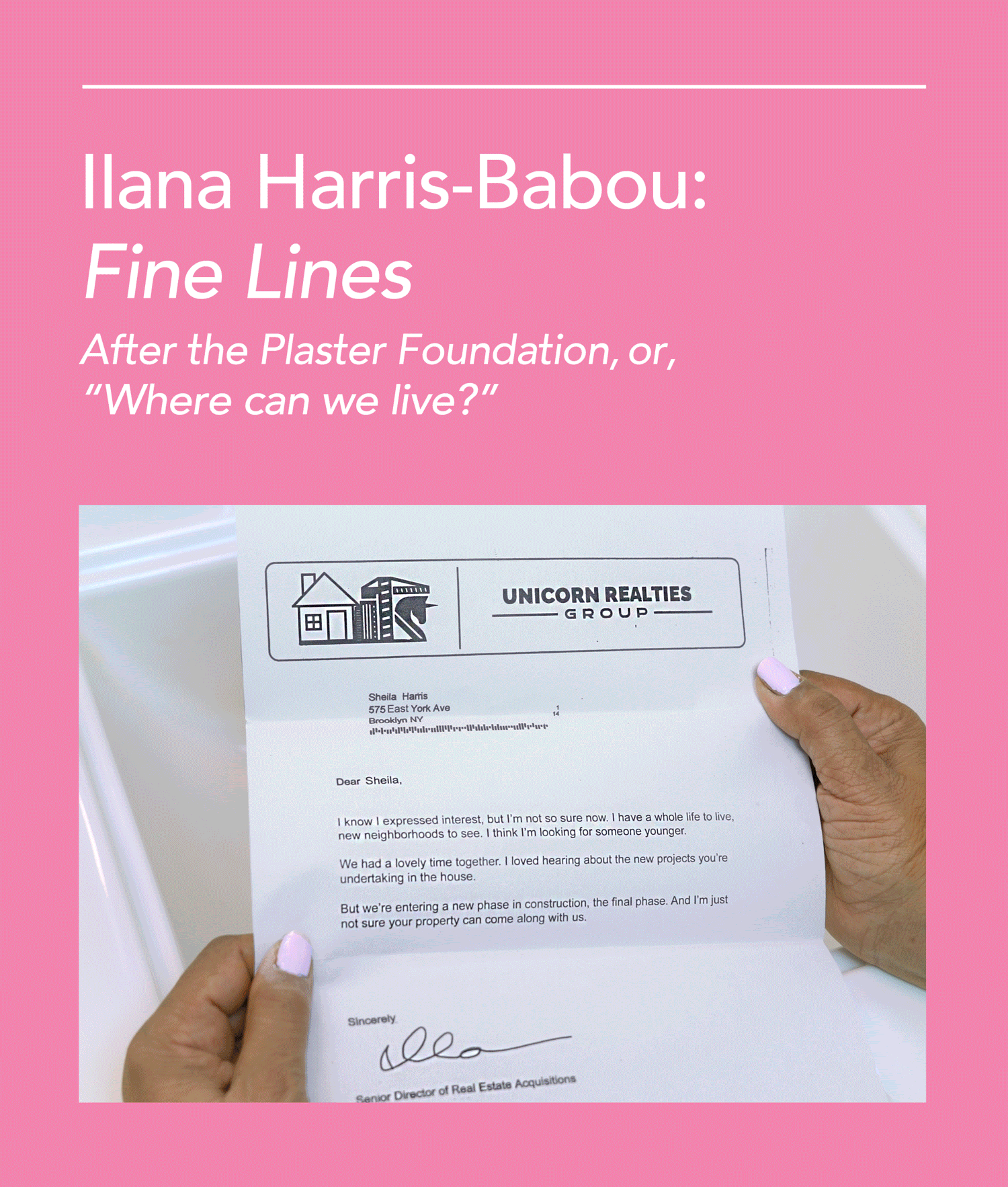 —–
—–
—–
~~~~~~~~~~~~~~~~~~~~~~~~~~~~~~~~~~~~~~~~~
ONLINE TALK: THE 1964 WORLD'S FAIR: "PEACE THROUGH UNDERSTANDING"
Presented by Dr. Amy Raffel at Harrison Public Library
Wednesday, October 7, 2020 – 7:00pm to 8:15pm – Online
—–
Join Dr. Amy Raffel, Andrew W. Mellon Interpretation Research Fellow at the Queens Museum, for a virtual presentation on the history of the 1964 World's Fair, hosted by the Harrison Public Library. The 1964-1965 New York World's Fair was a fair that held over 140 pavilions, housing many nations, states, and corporations. The theme of the 1964 World's Fair was "Peace Through Understanding" and it welcomed more than 50 million visitors.
—–
Acompañe a la doctora Amy Raffel, becaria Andrew W. Mellon de investigación en interpretación en el Queens Museum, a través de una presentación virtual organizada por la biblioteca pública Harrison sobre la historia de la Exposición Universal de 1964. La Exposición Universal de Nueva York de 1964-1965 constaba de más de 140 pabellones que acogían diversas naciones, estados y empresas. El tema de la Exposición Universal de 1964 era "La paz mediante el entendimiento", y recibió a más de 50 millones de visitantes.
~~~~~~~~~~~~~~~~~~~~~~~~~~~~~~~~~~~~~~~~~
ONLINE TALK: MEMORIAL TO ENSLAVED LABORERS
Thursday, October 8, 2020 – 6:30pm to 8:00pm – Advanced registration required
—–
This conversation explores the history, form, and process behind the creation of the powerful new Memorial to Enslaved Laborers at the University of Virginia. The grounds—designed by Thomas Jefferson and now recognized as a UNESCO World Heritage Site—were built and maintained by 4000 enslaved men, women, and children. The memorial features marks and the names of these individuals carved into granite. It was designed with input from their descendants and Charlottesville community members, turning "grief for a hidden past into a healing space," according to the New York Times.
—–
Esta conversación explora la historia, la forma y el proceso de la creación del nuevo Monumento a los Trabajadores Esclavos de la Universidad de Virginia. El terreno, diseñado por Thomas Jefferson y ahora reconocido como patrimonio de la humanidad por la UNESCO, fue construido y conservado por 4000 hombres, mujeres y niñxs esclavizadxs. El monumento incluye marcas y sus nombres tallados en granito. A su diseño contribuyeron sus descendientes y miembros de la comunidad de Charlottesville, creando así "un espacio de sanación a partir del dolor por un pasado oculto", según el New York Times.
—–
Speakers/Oradores:
Gregg Bleam, Gregg Bleam Landscape Architect
Franklin Dukes, Institute for Environmental Negotiation, University of Virginia
Eric Höweler, Harvard University Graduate School of Design and Höweler + Yoon
Eto Otitigbe, Department of Art, Brooklyn College
Diane Brown Townes, Charlottesville community member
Mabel O. Wilson, Columbia University Graduate School of Architecture, Planning and Preservation and the Department of African American and African Diaspora Studies
Meejin Yoon, Cornell AAP | Architecture, Art, Planning and Höweler + Yoon
Introduced and moderated by Farah Jasmine Griffin, Department of African American and African Diaspora Studies, Columbia University
—–
Co-presented by Columbia University Graduate School of Architecture, Planning and Preservation; Columbia University School of the Arts; Cornell AAP | Architecture, Art, Planning; the Department of African American and African Diaspora Studies; the Institute for Research in African-American Studies; the Lapidus Center for the Historical Analysis of Transatlantic Slavery at the Schomburg Center; The Studio Museum in Harlem; and the Queens Museum.
—–
Image: Visitors at the Memorial to Enslaved Laborers. Photo: Alan Karchmer. Courtesy of Höweler + Yoon Architecture.
~~~~~~~~~~~~~~~~~~~~~~~~~~~~~~~~~~~~~~~~~
LIKE WHAT WE'RE DOING? 
If you are able, please consider making a tax-deductible donation to the Queens Museum. Every gift matters and allows us to continue to serve the communities that rely on us.
—–
Si le es posible, por favor, considere hacer 

una donación deducible de impuestos

 al Queens Museum. Cada donación es importante y nos permitirá continuar sirviendo a las comunidades que confían en nosotrxs.—–
~~~~~~~~~~~~~~~~~~~~~~~~~~~~~~~~~~~~~~~~~
Major funding for the Queens Museum is generously provided by the New York City Department of Cultural Affairs, the New York State Council on the Arts with the support of Governor Andrew Cuomo and the New York State Legislature, the Lily Auchincloss Foundation, the Booth Ferris Foundation, the Lambent Foundation, the Andrew W. Mellon Foundation, the New York Community Trust, the Shelley & Donald Rubin Foundation, and the TD Charitable Foundation.
~~~~~~~~~~~~~~~~~~~~~~~~~~~~~~~~~~~~~~~~~
—————-
========================================= 

_____________________________________________________________________________