CITY CORPS ARTIST SHOWCASE: A DAY OF ART-MAKING, PERFORMANCES, SCREENINGS, AND POETRY READINGS
October 16, 2021 – 12:00pm to 5:00pm – On-site 
Join us for a full day of free art-making, performances, screenings, and poetry readings as part of our City Corps Artist Showcase! We are thrilled to be a venue partner for the New York City Artists Corps and to support the city's cultural community in the aftermath of the COVID-19 pandemic. The artists participating in this day-long event work across disciplines, reflecting the full breadth and depth of NYC's cultural community.
Weather-permitting part of the program will be outdoors on the museum lawn. Please note, all guests 12 years of age and older must present proof of Covid-19 vaccination for entry to the Queens Museum (more information about our visitor policies can be found here).
¡Únase a nuestro día de creación artística, actuaciones, proyecciones y lectura de poesía, todo gratuito, como parte de nuestro City Corps Artist Showcase!  Estamos encantadxs de participar como socixs y prestar nuestro espacio a New York City Artists Corps, y de apoyar a la comunidad cultural de la ciudad tras la pandemia del COVID-19. Lxs artistas participantes en este evento de un día trabajan en diferentes disciplinas para reflejar toda la amplitud y profundidad de la comunidad cultural de la Ciudad de Nueva York.
Si el tiempo nos lo permite, parte del programa tendrá lugar en el exterior, en el césped del museo. Por favor, tenga en cuenta que todxs lxs asistentes de 12 años o más deberán presentar una prueba de vacunación contra el Covid-19 para acceder al Queens Museum (aquí puede encontrar más información acerca de nuestras políticas de visita).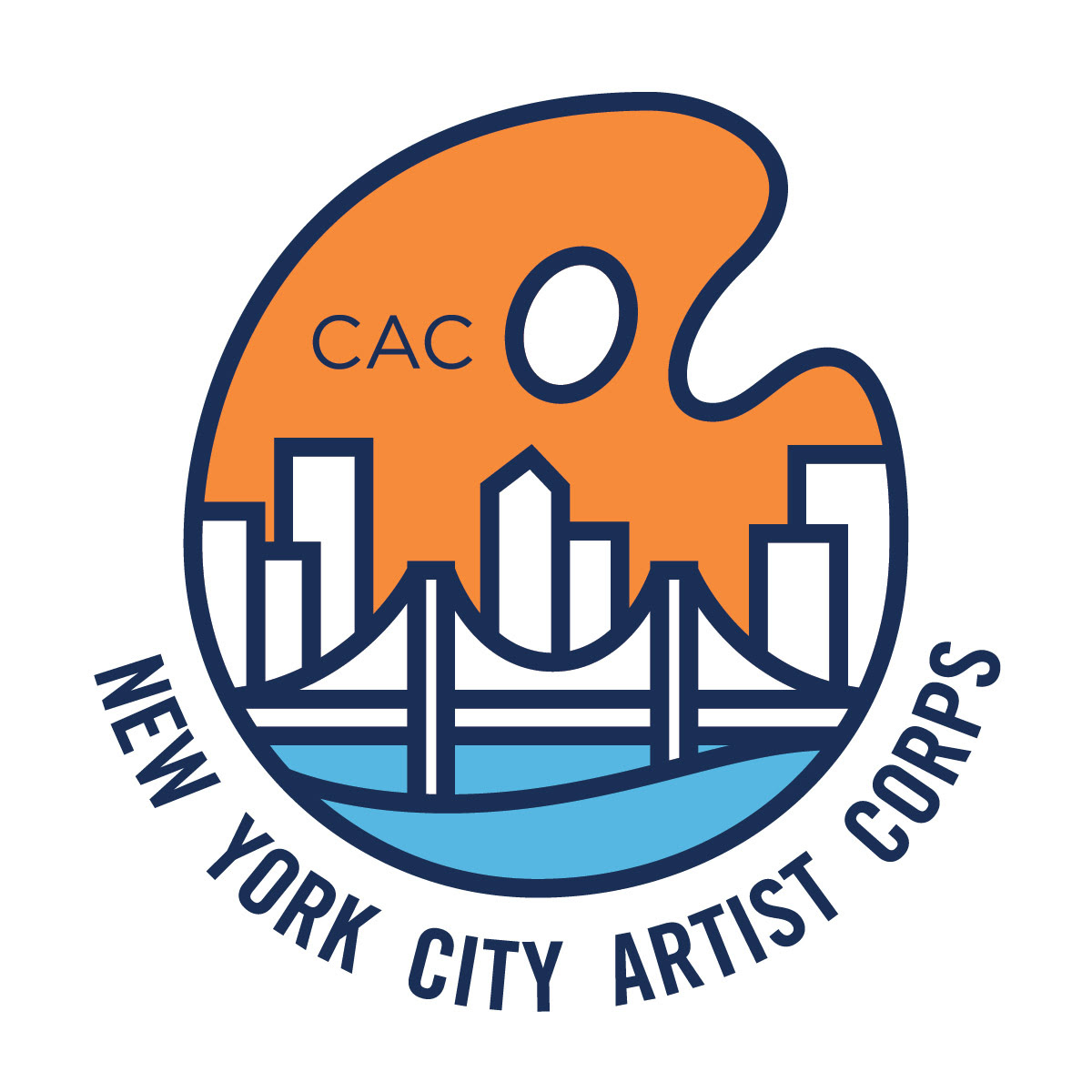 PROGRAM OVERVIEW – October 16, 2021
Art-making (museum lawn / Unisphere Gallery in case of rain)
1PM: Introduction to Eco-printing with Dani C.Song
Outdoor Performance Series (museum lawn / Atrium in case of rain)
1:00PM: Music and Open Drawing with the Michael Gallant Trio
3:00PM: Legado Dorado: An Excerpt by Manuela Agudelo with Kacia Florez, Mark Saldana, Kelly Arango 
4:00PM: Poetry reading by Kimberly Reyes 
Indoor Screening Series (Museum Theater, 2nd floor)
12:00PM: Returning Home by Jamie Lazan 
1:00PM: Films by Maria Niro
2:00PM: Bone and Air by Tansy Xiao
2:30PM: Pioneer High by Suha Araj
3:00PM: The Javelin Project by Maria Veronica San Martin
3:45PM: Butterfly Lovers Trilogy and Art Community Garden by Lily Honglei
4:15PM: I Tried to Write a Love Letter with my Body by Priyanka Das
4:45PM: Maybe Dorothy Was Right by Alfonso Johnson
BOOK LAUNCH FOR PAOLO JAVIER'S O.B.B. – October 17, 2021
We are also thrilled to announce a special offsite program. Please join us on Sunday, October 17, 2021 at 2:00PM to celebrate the publication of O.B.B. a.k.a. The Original Brown Boy, by Paolo Javier, and the debut of Lynne Sachs' short video, Swerve, which adapts poems from the book. The reading will take place at the Moore Homestead Playground in Elmhurst, Queens. Swerve will be playing as a video installation inside of HK Food Court, located across from the park at 8202 45th Avenue, from 12:00PM to 6:00PM. 
También estamos encantadxs de anunciar el programa externo especial. Acompáñenos el domingo 17 de octubre a las 2:00PM para celebrar la publicación de O.B.B. alias The Original Brown Boy, de Paolo Javier, y el debut del video corto de Lynne Sachs, Swerve, que adapta poemas del libro. El recital de poesía se llevará a cabo en Moore Homestead Playground en Elmhurst, Queens. Swerve se reproducirá como una instalación de video dentro del HK Food Court, ubicado frente al parque en 8202 45th Avenue, desde 12:00PM hasta las 6:00PM.
Join the Queens Museum team! Visit our Careers page to learn more about our open positions and submit your application through our online portal.
¡Únase al equipo del Queens Museum! Visite nuestra página de Carreras para obtener más información sobre nuestras vacantes y envíe su solicitud hoy a través de nuestro portal en línea.
LIKE WHAT WE'RE DOING? 
If you are able, please consider making a tax-deductible donation to the Queens Museum. Every gift matters and allows us to continue to serve the communities that rely on us.
Si le es posible, por favor, considere hacer una donación deducible de impuestos al Queens Museum. Cada donación es importante y nos permitirá continuar sirviendo a las comunidades que confían en nosotrxs.
Major funding for the Queens Museum is generously provided by the New York City Department of Cultural Affairs, the New York State Council on the Arts with the support of Governor Kathy Hochul and the New York State Legislature, the Lambent Foundation, the Andrew W. Mellon Foundation, Laurie M. Tisch Illumination Fund, and the Shelley and Donald Rubin Foundation.
~~~~~~~~~~~~~~~~~~~~~~~
Our mailing address is:
Queens Museum
New York City Building
Flushing Meadows Corona Park
Queens, NY 11368
~~~~~~~~~~~~~~~~~~~~~~~~~~~~~~~
========================================== 
_____________________________________