FRIEZE VIEWING ROOM OPEN UNTIL MAY 15
—– 
Our Frieze Viewing Room is still open! We are featuring limited edition prints by Ulrike Müller and Mierle Laderman Ukeles, as well as works by Sable Elyse Smith, Iman Raad, Jeannine Han, Jennifer May Reiland, Woomin Kim and Lachell Workman. Click on the link below to register for free and discover our Viewing Room.
¡Nuestra Frieze Viewing Room todavía está abierta! Estamos presentamos unas impresiones digitales de edición limitada de Ulrike Müller y Mierle Laderman Ukeles, así como obras de Sable Elyse Smith, Iman Raad, Jeannine Han, Jennifer May Reiland, Woomin Kim y Lachell Workman. Haga clic en el enlace a continuación para registrarse de forma gratuita y descubrir nuestra Viewing Room. ⠀
Image: Iman Raad, At This Table We Breach (detail), 2019, 22" x 30", color reduction woodcut on paper, edition 10/20.
LEARN HOW TO CREATE AN OPTICAL ILLUSION (IN SPANISH)
—–
Every Sunday, we release a family-friendly art activity that uses material you can find around your house. Last weekend, Guido showed us how to create an optical illusion using paper, scissors, glue, and a wooden stick.Todos los domingos, lanzamos una actividad artística para la familia en la que utilizamos material que se puede encontrar en casa. El fin de semana pasado, Guido nos mostró cómo creer una ilusión óptica con una hoja de papel, tijeras, pegamento y un palito de comida.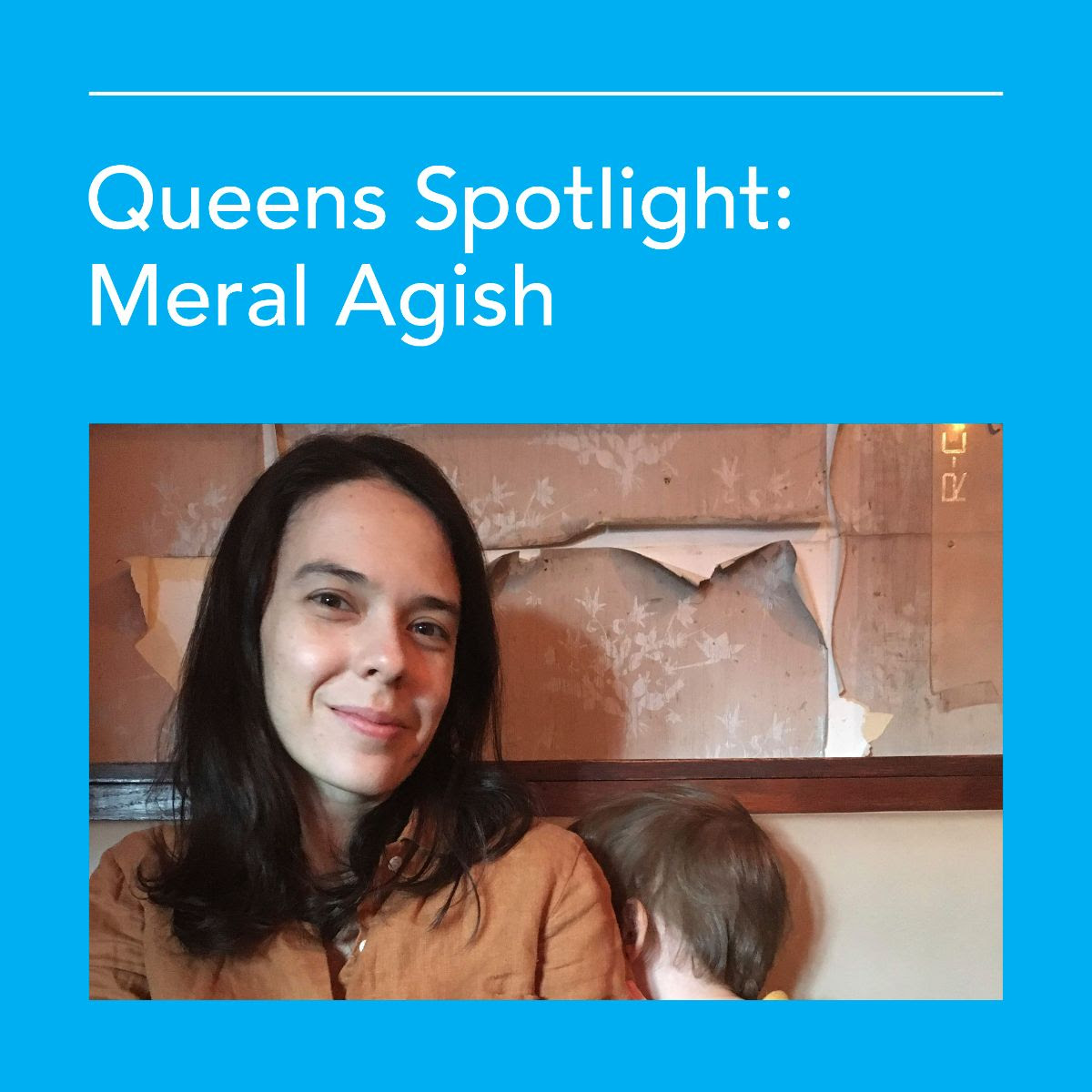 MERAL AGISH, COMMUNITY COORDINATOR AT QUEENS MEMORY PROJECT 
@QueensMemory
—–
Meral Agish, Queens Memory Project's Community Coordinator, talks to us about creating a living archive of Queens COVID-19 experiences, and adapting outreach and interviewing practices to this new remote reality. Agish emphasizes that, now more than ever, oral history is essential in recording the stories of people who may otherwise be excluded from the historical narrative that will emerge from this time.Meral Agish, Coordinadora comunitaria del Queens Memory Project nos habla sobre la creación de un archivo vivo de las experiencias en Queens del COVID-19 y su adaptación a las nuevas formas de divulgación y entrevistas en esta nueva realidad de comunicación remota. Agish nos enfatiza que, ahora más que nunca, la historia oral es esencial para registrar las historias de personas que de otro modo podrían quedar excluidas de la narrativa histórica que surgirá a partir de este momento.
—–
CONNECT AND GET CREATIVE WITH DO IT (HOME)
—–
We are very excited to collaborate with Independent Curators International on the relaunch of DO IT (HOME), a collection of art-making instructions available in both English and Spanish. DO IT (HOME) will take you away from your screens and inspire you to recreate an art experience at home. Originally envisioned by Hans Ulrich Obrist in 1995, this version of DO IT is a growing selection of instructions made up of existing and newly commissioned contributions from artists all around the world.
Estamos muy entusiasmados de colaborar con Independent Curators International en el relanzamiento de DO IT (HOME), una colección de guías para proyectos de arte que están  disponibles tanto en inglés como en español. DO IT (HOME) lo alejará de sus pantallas y lo inspirará a recrear una experiencia artística en su hogar. Originalmente concebido por Hans Ulrich Obrist en 1995, esta versión de DO IT es una selección que es aún mayor de guías que  paso a paso se han hecho gracias a  contribuciones ya existentes y otras recién encargadas de artistas de todo el mundo.
—————–
========================================== 
———————————–
LIKE WHAT WE'RE DOING? 
If you are able, please consider making a tax-deductible donation to the Queens Museum. Every gift matters and allows us to continue to serve the communities that rely on us.Si le es posible, considere una donación deducible de impuestos al Museo de Queens. Cada donación es importante y nos permitirá continuar sirviendo a las comunidades que confían en nosotros.
Major funding for the Queens Museum is generously provided by the New York City Department of Cultural Affairs, the New York State Council on the Arts with the support of Governor Andrew Cuomo and the New York State Legislature, the Lambent Foundation, the Andrew W. Mellon Foundation, the Shelley and Donald Rubin Foundation, and Bank of America. The official hotel sponsor of the Queens Museum is Boro New York.
—–
________________________________________________________