~~~~~~~~~~~~~~~~~~~~~~~~~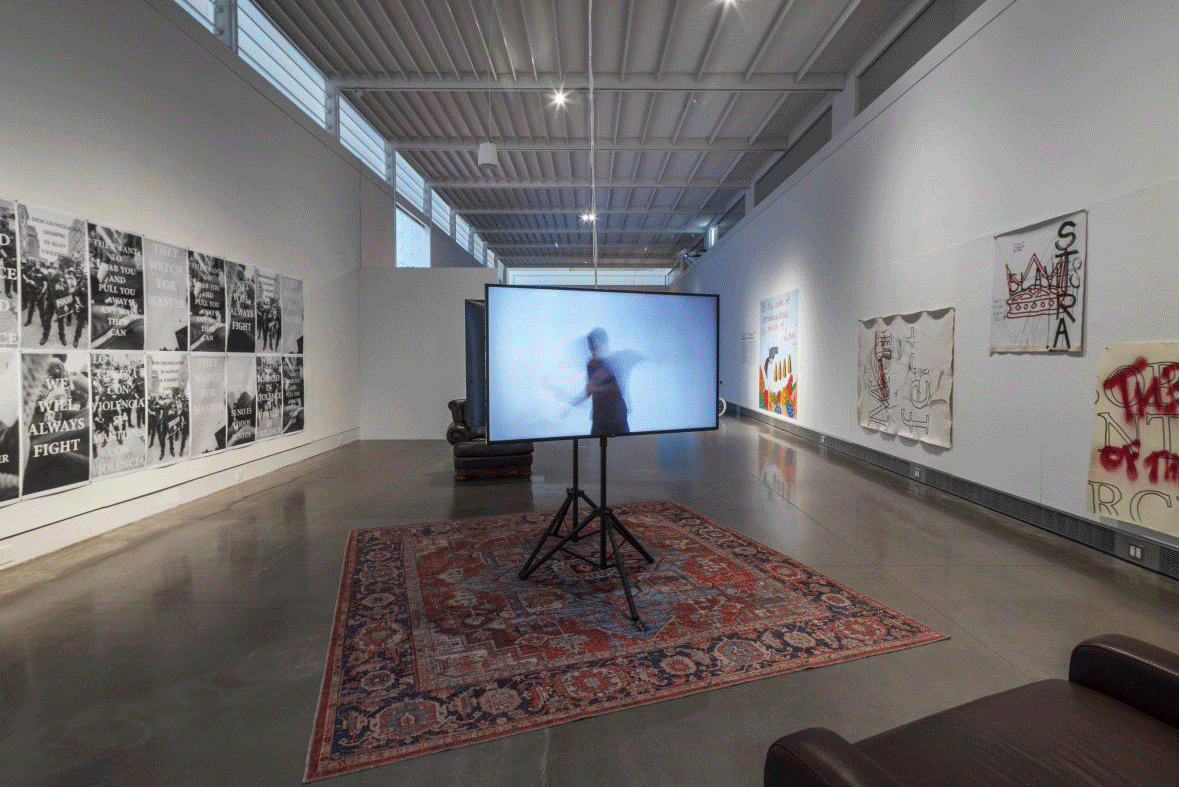 Exhibition
Year of Uncertainty (YoU)
Phase III: Synthesize & Reflect
January 8 – February 13, 2022
————-
At the Queens Museum, we're kicking off the new year with the last phase of the Year of Uncertainty (YoU). Phase III: Synthesize & Reflect concludes the year of collective research and collaboration through public and strategic conversations. On view are the final iterations of deeply considered exhibitions and presentations by Artists-In-Residence and Community Partners. Through a robust series of programs, this phase amplifies the work of YoU cohort members across creative practice, community organizing, and advocacy. Book your free timed-ticket today to discover Phase III.
En el Queens Museum empezamos el año nuevo con la última fase de

Year of Uncertainty (Año de Incertidumbre o YoU). Fase III: Sintetizar y Reflexionar cierra un año de investigación colectiva y colaboración mediante conversaciones públicas y estratégicas. Se exponen las últimas iteraciones de exposiciones y presentaciones reflexionadas cuidadosamente por parte de lxs Artistas-En-Residencia y los Socios Comunitarios. A través de una sólida serie de programas, la esta fase amplía el trabajo de lxs miembros del grupo YoU en torno a las prácticas creativas, la organización comunitaria y la defensa. Reserve su entrada gratuita con horario ya asignado al Queens Museum para descubrir la Fase III.
GIF: Artist-In-Residence exhibitions by Gabo Camnitzer, Tecumseh Ceaser, Utsa Hazarika, Mo Kong, Julian Louis Phillips, and Alex Strada & Tali Keren. 
Event
Revitalizing Indigenous Languages:
A Conversation with Teachers Working to Empower Communities
January 13, 2022 – 6:00PM to 7:30PM – Online
This panel discussion will be led by YoU Artist-In-Residence Tecumseh Ceaser together with language teachers Karen Mosko, Dwayne Tomah, and Chief Harry Wallace, all educators and knowledge bearers working to revitalize and reclaim Indigenous languages in their communities. Presented in conjunction with Ceaser's exhibition, Water Connects Us All, the discussion will focus on the power of language to empower, repair, and hold critical interconnected teachings between Indigenous communities.
Tecumseh Ceaser, artista residente de YoU, organiza este debate junto con lxs profesorxs de idiomas Karen Mosko, Dwayne Tomah y Chief Harry Wallace, educadorxs y expertxs que trabajan para revitalizar y reivindicar las lenguas indígenas en sus comunidades. Presentada en conjunto con la exposición de Ceaser, Water Connects Us All («El agua nos conecta a todos»), el debate se centrará en el poder de las lenguas para empoderar, reparar y mantener enseñanzas críticas interconectadas entre comunidades indígenas.
Event
2022 Vision Boarding & Healing Workshop
with Malikah
January 16, 2022 – 3:00PM to 5:00PM – On-site
A virtual session session will be held at 12:00PM
What are your thoughts on "new year resolutions"? YoU Community Partner Malikah is hosting a conversation about resolutions, capitalism, and what more sustainable goals might look like. Alongside this discussion, participants will also have the opportunity to make vision boards using collage. This workshop is intended for women and gender expansive people, and will intentionally center the experiences of Black, Indigenous, and people of color.
¿Qué pensamos de los «propósitos de año nuevo»? La socia comunitaria de YoU

Malikah organiza una conversación acerca de propósitos, capitalismo y cómo serían unos objetivos más sostenibles. A lo largo del debate, lxs participantes también tendrán la oportunidad de realizar murales de visión mediante la técnica del collage. Este taller va dirigido a mujeres y personas de género expansivo, y se centrará de forma intencionada en las experiencias de personas negras, indígenas y racializadas.
YoU Digital Platform
Year of Uncertainty (YoU) Study
The first

Year of Uncertainty installation to occupy the Museum's galleries, YoU Study, opened in June 2021. The gallery houses English and Spanish language books, films, and other materials selected by and about the YoU cohort, with elements growing and evolving in each phase of the YoU public presentations. Read our latest YoU Digital Platform post to learn more about this space for research, contemplation, and intimate gathering.
La primera instalación del Año de la Incertidumbre que ocupa las galerías del museo, fue el

YoU Study (Estudio YoU), se inauguró en junio de 2021. La galería alberga libros en inglés y español, películas y otros materiales seleccionados por y sobre del cohorte de YoU, con elementos que crecen y evolucionan en cada fase de las presentaciones públicas de YoU. Lea nuestra última publicación de la Plataforma Digital YoU para obtener más información sobre este espacio de investigación, contemplación y reunión.
Join the Queens Museum team! Visit our Careers page to learn more about our open positions and submit your application through our online portal.
¡Únase al equipo del Queens Museum! Visite nuestra página de Carreras para obtener más información sobre nuestras vacantes y envíe su solicitud hoy a través de nuestro portal en línea.
Like What We're Doing?
If you are able, please consider making a tax-deductible donation to the Queens Museum. Every gift matters and allows us to continue to serve the communities that rely on us.
Si le es posible, por favor, considere hacer una donación deducible de impuestos al Queens Museum. Cada donación es importante y nos permitirá continuar sirviendo a las comunidades que confían en nosotrxs.
 Support / Apoyar
The Year of Uncertainty artist residencies and community partnerships are made possible by generous support from the Andrew W. Mellon Foundation, Rockefeller Brothers Fund, the Lambent Foundation, and the Jerome Foundation.
—–
Major funding for the Queens Museum is generously provided by the New York City Department of Cultural Affairs, the New York State Council on the Arts with the support of Governor Kathy Hochul and the New York State Legislature, the Lambent Foundation, the Andrew W. Mellon Foundation, Laurie M. Tisch Illumination Fund, and the Shelley and Donald Rubin Foundation.
—————–
=========================================  
AAQ / Resource
___________________________________________