~~~~~~~~~~~~~~~~~~~~~~~~~~~~~~~~~~~
Get ready for a September filled with Music, Art, Film, and programming for the whole family! We are delighted to be partnering with WLIW-FM on 9/8 to bring you an evening of music composed and performed by local talent. Hosted by Gianna Volpe and Marina DeLuca.
Be sure to check out our current exhibition 
---
~~~~~~~~~~~~~~~~~~~~~~~~~~~~~~~~~~~
Here is a look at what's coming up.
Friday, Sep 8 @ 6 PM
Join Southampton Arts Center on this special evening outdoors in partnership with WLIW-FM, where musicians write, compose, and perform their own musical material, including lyrics and melodies. Hosted By Gianna Volpe and Marina DeLuca. Kindly bring a blanket and/or chair.
~~~~~~~~~~~~~~~~~~~~~~~~~~~~~~~~~~~
Saturday, Sep 9 @ 9 AM
Come to the SAC grounds and be a part of a spectacular event. There will be networking, vendors, fashion, music, food, and more.  
~~~~~~~~~~~~~~~~~~~~~~~~~~~~~~~~~~~
Saturday, Sep 9 @7 PM
Join us for an evening of jazz! Southampton Arts Center and Hamptons Jazz Fest will present Conrad Herwig Latin Side of Mingus. The concert will take place on our West Lawn, weather permitting. Kindly bring a blanket and/or chair. In case of rain, the event will be held inside our theatre.  
~~~~~~~~~~~~~~~~~~~~~~~~~~~~~~~~~~~
Sunday, Sep 10 @ 4 PM
Another Body is a 2023 American documentary film, directed, written, and produced by Sophie Compton and Reubyn Hamlyn. It follows a college student who seeks justice after finding deepfake pornography of herself online. 
~~~~~~~~~~~~~~~~~~~~~~~~~~~~~~~~~~~
Fridays @ 1 PM 
Working from a live model, artist Linda Capello's figure drawing workshop explores techniques of line, mass, gesture, proportion, and foreshortening, starting with short poses and working towards one long pose. Class is limited to 15 participants, and each student receives personal attention and detailed instruction.
~~~~~~~~~~~~~~~~~~~~~~~~~~~~~~~~~~~
Friday, Sep 15 @ 5 PM
Surfrider Foundation – Eastern Long Island's 21st annual Surf Movie Night fundraiser will return to the Southampton Arts Center. The Surfrider Foundation is dedicated to the protection and enjoyment of the world's oceans, waves, and beaches for all people through a powerful activist network. This event will be held outdoors, kindly bring a blanket and/or chair. Rain date Sunday, September 17. 
~~~~~~~~~~~~~~~~~~~~~~~~~~~~~~~~~~~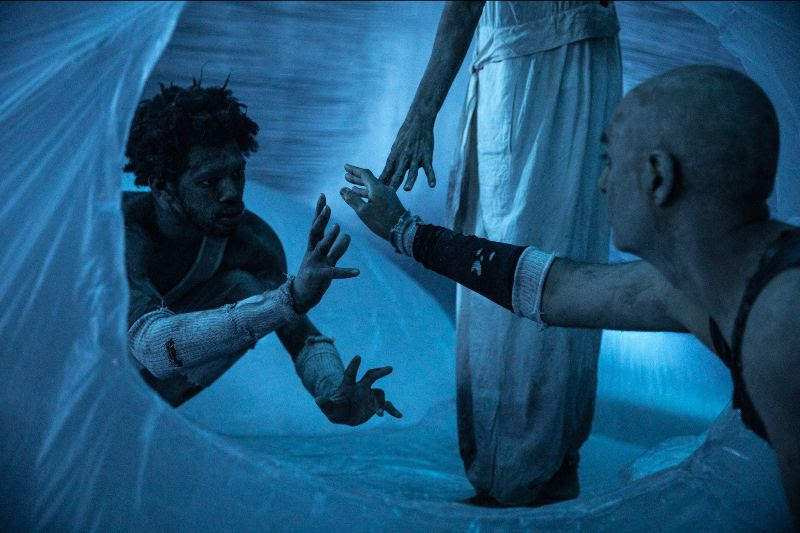 Friday, Sep 22 @ 7 PM
Commissioned by Baryshnikov Arts Center, Kolonial is the final product of a three-year research project between installation artist Conrad Quesen and Stefanie Batten Bland. An installation-based dance cinematic work, Kolonial is centered inside performative transparent spaces – cages that reveal colonial foundations and mythology. 
~~~~~~~~~~~~~~~~~~~~~~~~~~~~~~~~~~~
SOUTHAMPTON ARTS CENTER
———————————–
MISSION 
Southampton Arts Center

is committed to community building through the arts. We present and produce inspiring, inclusive, socially and regionally relevant programs across all disciplines – welcoming, connecting, and collaborating with the diverse members of New York's East End community and beyond.
———————————
Member of Hamptons Art Network
ART @ SAC 2023
CHANGE AGENTS: WOMEN COLLECTORS SHAPING THE ART WORLD
Curated by Kate Fowle, Folasade Ologundudu, and Xiaoyu Weng 
Presenting Sponsors: Simone and David Levinson, Sotheby's 
FILM @ SAC 2023 is sponsored by Brown Harris Stevens
KIDS @ SAC 2023 is sponsored by the Tee and Charles Addams Foundation
SUPPORT 
Southampton Arts Center's programs are made possible by the New York State Council on the Arts with the support of Governor Kathy Hochul and the New York State Legislature.
Copyright © 2023 Southampton Arts Center, All rights reserved.
—————–
Our mailing address is:
Southampton Arts Center
25 Jobs Lane
Southampton, NY 11968
————————–
===========================================================  
———————————————