FEATURED ITEM OF THE WEEK:
18″ Sterling Silver Necklace Infinity Pendant
by John Pagliaro
———————
Artist John Pagliaro creates works of art in ceramic, hand-made paper, sterling silver, bamboo, reclaimed wood and stone. From sculptural wall-mounted shadow boxes, to ceramic pinch potted vessels, even functional artworks (lights, tables) and wearable pieces (quartz artifact jewelry) Pagliaro's work manifests a deeply held, palpable collaboration between maker and the natural world he inhabits.
————-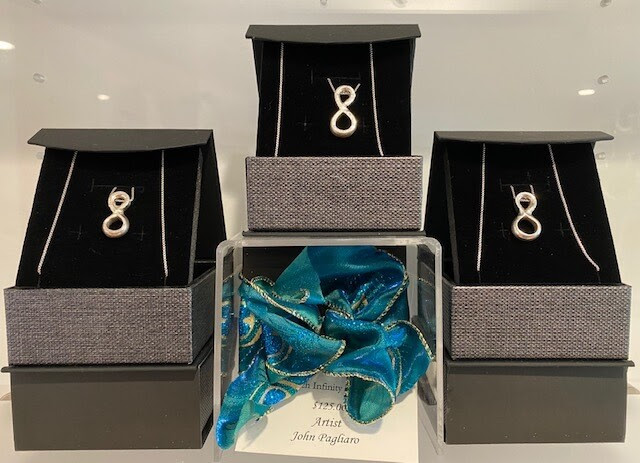 Havens Store is open
Wednesday – Saturday, 10:00 am – 2:00 pm
Masks are required for entry.
Shelter Island Historical Society
PO BOX 847
Shelter Island, NY 11964
———————–
=============================================
___________________________________________