Featured Artist of the Week: Ana Martinez Orizondo
Postcards: Trees in Motion (left), Tree Shadows (right)
Ana Martínez Orizondo, also known for her initials AMO meaning "I love" in Spanish, is a Cuban-born pastel artist, writer, and culture creative living in Shelter Island.
——————–
Her work explores themes of ecology and spirituality as well as identity and culture through landscape, nature, and portraiture. She is fascinated by mystical liminal states of in-betweenness, portals to otherness, and amorphous forms. Her tree stories series references animism and the mystical power of non-human beings. Ana is also an art-preneur and community builder.
————————
For more information on AMO, please visit:
www.anamartinezorizondo.com
and follow her on Instagram: @amoexpression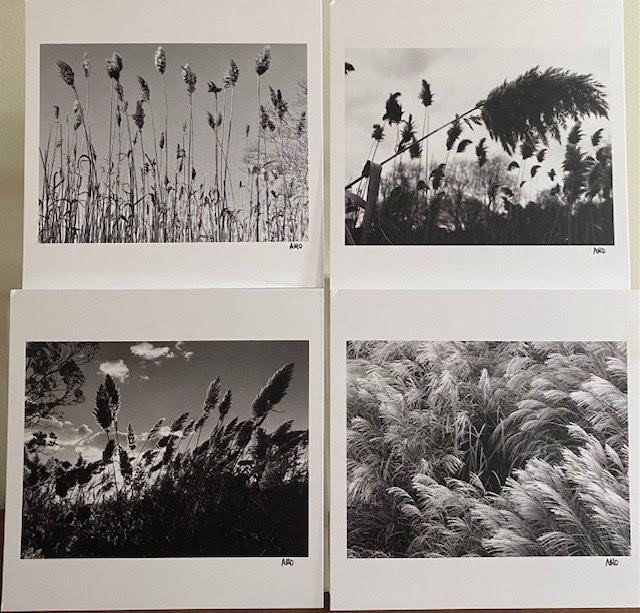 Postcards: Zen Leaf (left), Shelter Island Grasses (right)
Tree Stories: Braiding the Universe, 2020, soft pastels, 12 x 18 (Inspired by tree bark in Mashomack)
Tree Stories: Old Soul, 2020, soft pastels, 19.5 x 25, Indian paper (Inspired by tree stump by Ice Pond)
~~~~~~~~~~~~~~~~~~~~~~~~~~~~~~~
In-Store shopping is by appointment only.
Please call Havens Store at 631-749-0025 ext. 5.
Shelter Island Historical Society
PO BOX 847
Shelter Island, NY 11964
————————-
=========================================== 
In The Heart of Historic Southampton Village
______________________________________________________