————
Diana Malcolmson
Author, Artist and Experienced Equestrian
~~~~~~~~~~~~~~~~~~~~~~~~
For over twenty years, artist and "horse lady" Diana Malcolmson shared her love of the West's most influential animal with the people of her adopted island. An experienced equestrian, Diana trained horses and taught the children of Shelter Island to ride, care for, and love horses through her work at her riding center, Hampshire Farms Equestrian Center, Ltd. While she taught, she also drew and painted, both horses and Island landscapes and continues to do so today. Her works now grace the pages of her book For the Love of Horses, and now with the sale of prints and original drawings they can hang on the walls of your home.
187 colorful pages of the story and images of
Hampshire Farms–its residents and their riders.
Books can be purchased online or in store.
Eight prints from the Book are available for purchase.
Entire selection not shown here. All prints are $50.00
View Hampshire Farms 2016 matted print, 26 x 20
Gardiner's Bay 2014, 26 x 18
The Meadows, Mashomack 2017
, matted print 20 x 26
Also available for purchase:
three ORIGINAL pastels from the 2020 series "Horses in Action"
$200.00 each.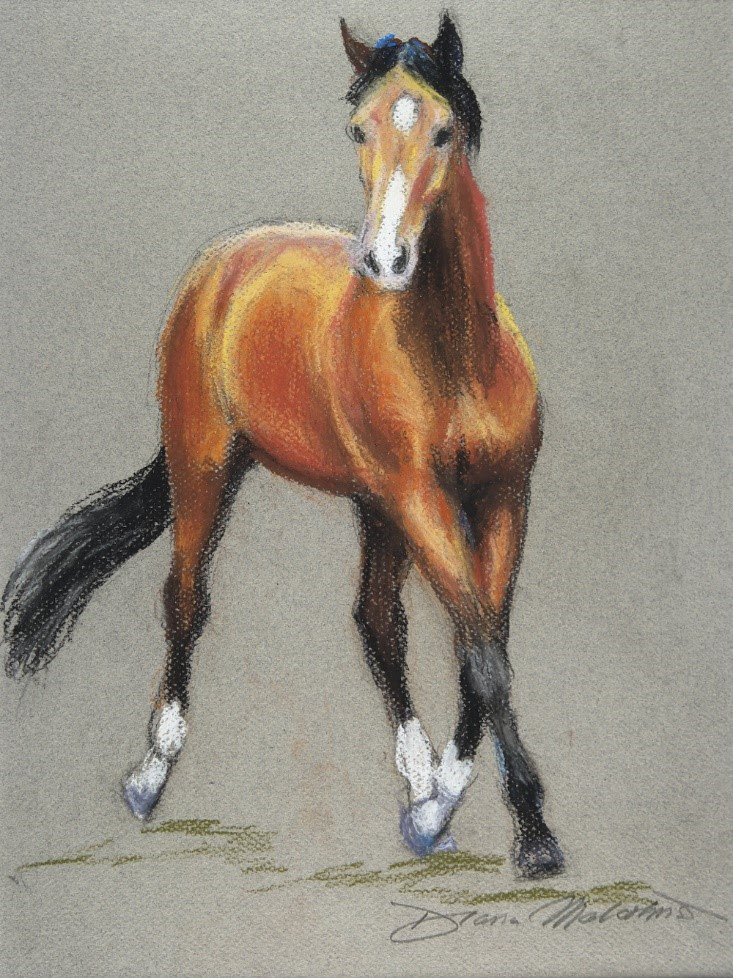 To purchase prints or originals, please call Havens Store at 631-749-0025 ext. 5
or visit us at Havens Farmers' Market on Saturdays
9:00 am to 12:30 pm through October 10, 2020.
~*~
For more information about Diana Malcolmson, please visit:
—————–
=================================== 
________________________________________________________