HAVENS STORE
is now open in Havens House on Saturdays 9:00 am to 12:30 pm
during Havens Farmers' Market through October 10, 2020
~~~~~~~~~~~~~~~~~~~~~~~~~~~~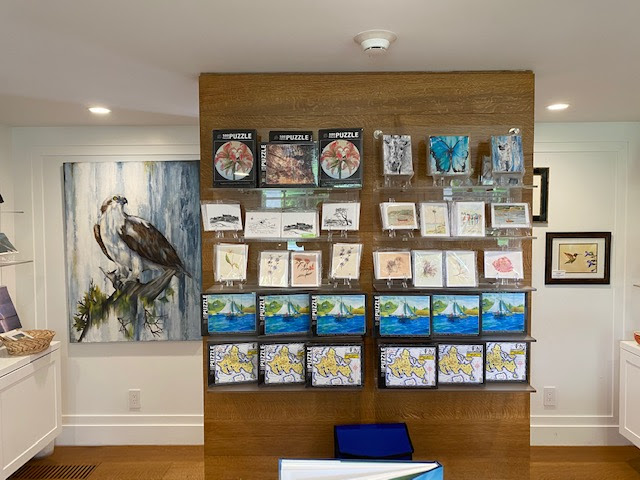 —–
—–
—–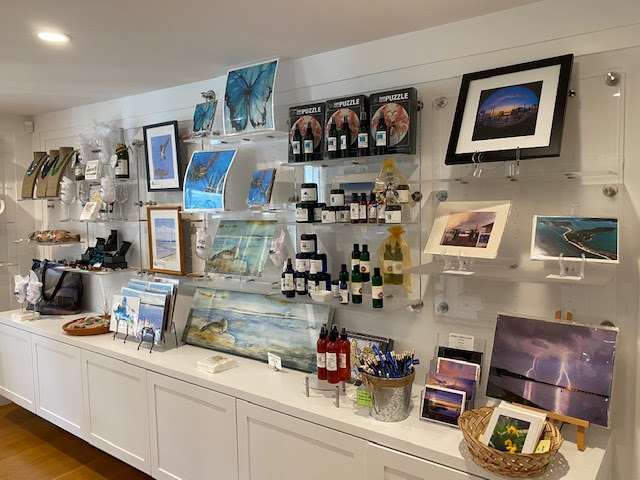 Visit us and enjoy the work of some of our local artists:
Stephanie Sareyani, Christine Hartmann, Don Bindler, Diana Malcolmson,
Megan Hergrueter, Karen Springer, John Pagliaro, Carol Wilson,
Tabitha Benedict, Eleanor Labrozzi.
~*~
Unique gifts from our archives, books of Shelter Island History
and body products from Holly Cronin.
~*~
While you are here, make sure you sign our email list to get
the latest news from our store–we frequently add artists and new vendors.
~*~
You can also shop online by clicking the button below
or call 631-749-0025 ext. 5 to place an order.
—–
Please note, we are following COVID Guidelines: Please wear a face covering.
A limited number of shoppers will be permitted in the Store at one time.
Temperatures will be taken upon entry and all guests must sign a waiver. 
—–
————–
====================================== 
________________________________________________________________