BOOK SIGNING THIS SATURDAY
with author Marian Lindberg
at the Havens Store Tent, 10:00 am to 12:30 pm
at Havens Farmers' Market
~~~~~~~~~~~~~~~~~~
The carefree parties on Plum Island drew the ire of Major Benjamin Koehler, yet he would be the man arrested and accused of "immoral conduct" at the end of 1913. Koehler, a West Point alumnus and Philippine War veteran, had been tasked with bringing discipline to the 700 men living at Fort Terry, a sprawling post on a beautiful island off New York's coast. He lived on officers row with his sister, an educated and independent woman who, like her brother, was unmarried. Little did the devoted siblings know that Fort Terry would soon be the stuff of front-page headlines, with Ben Koehler at the center of them–and not for his dutiful service to his country. ~Amazon.com
Marian Lindberg began her career as a reporter for The Buffalo Courier-Express. Lawyers proved to be some of her most informed sources, leading Lindberg to become a lawyer herself. She went on to represent writers, reporters and other communicators, and participate in high profile first amendment and civil rights cases. In 2005 she pivoted and began negotiating land preservation deals for an environmental organization. Marian is a graduate of Columbia Law School, Vassar College, and Concord Academy. She also holds a master's degree in economics from the State University of NY at Buffalo.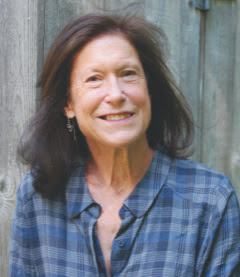 Havens Store is open
Wednesday – Friday, 10:00 am – 2:00 pm
Saturday 9:00 am – 12:30 pm
Masks are required for entry.
~~~~~~~~~~~~~~~~
Shelter Island Historical Society
PO BOX 847
Shelter Island, NY 11964
—————————-
================================================== 
_____________________________________________________