~~~~~~~~~~~~~~~~~~~~~~~~~~~~~~~~~~~~~
Dear Members of the SAC Community,
Spring has sprung, as they say, and things have been alive and well at SAC for some time now. We've had an incredible start to the year—creatively confronting the alarming state of the planet through the 2022 Drawdown Festival, providing a platform for Indigenous voices across the nation in our first exhibition of the year, OUTCROPPING – Indigenous Art Now, engaging more than 1,100 students from East End schools during special exhibition tours, and more, all with a view toward building and strengthening our diverse community through the arts.
—————————-
Good energy continues to emanate from 25 Jobs Lane.
Building on the momentum of a strong start to 2022, there are a few things
I would like to tell you about…
~~~~~~~~~~~~~~~~~~~~~~~~~~~~~~~~
———————–

Our spring exhibition, TECHSPRESSIONISM – Digital & Beyond, curated by Colin Goldberg, will present a broad range of works from 90 artists from more than 20 countries around the world. These creatives all engage with technology as a means to express emotional experience. Surrounding this innovative exhibition will be talks, films, panels, and more. The show opens on Thursday, April 21. 

———————–
———————–

In celebration of Earth Month, we are thrilled to share we are collaborating with our friends at Hamptons Doc Fest to co-present a three-day film festival, Docs Equinox, that includes three thoughtful, dynamic, and actionable documentaries, complemented by special Q&A discussions. Summer is not that far off, and we look forward to welcoming the works of artists Deborah Buck, Hal Buckner, and Strong-Cuevas for FIGURES TRANSFORMED, curated by Christina Strassfield, in June. Using the figure as the central imagery in their work, the artists inspire imagination, exploration, and consciousness.  

———————–
———————–
This year will be the long-awaited return of summer in the Hamptons. We have three special fundraising events planned, including A Garden Soirée cocktail party on June 25, the fifth annual Architecture + Design Brunch and Tour on July 8, and the return of our beloved SummerFest gala on September 1. Organizations like SAC rely on the generosity of donors and supporters like you to present thought-provoking exhibitions and programs with and for the community. We hope you will join us. 
———————–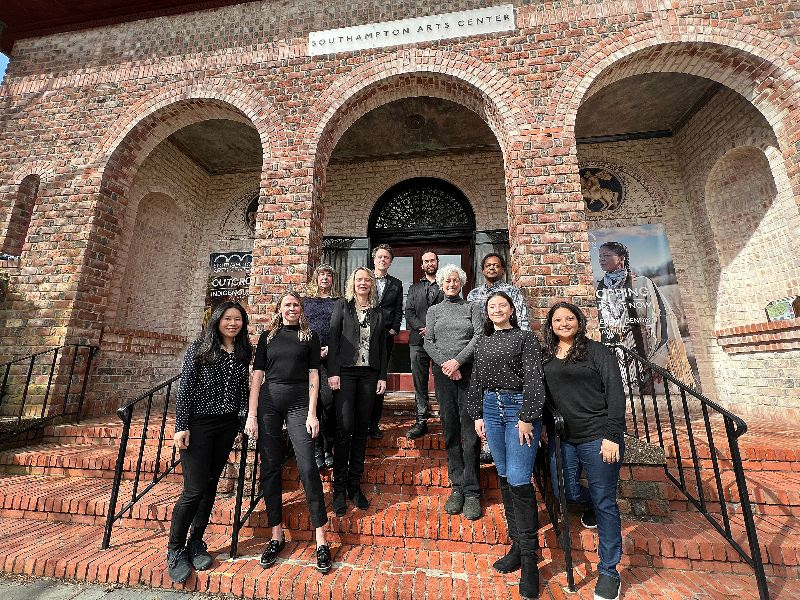 ~~~~~~~~~~~~~~~~~~~~~~~~
Our team works hard to present six exhibitions and 175+ programs annually. Please consider joining our Friends' Circle Membership for free gallery admission, discounted entry to ticketed events like indoor and outdoor films, family programs, Thursday night Talks, Silent Discos, and so much more throughout the year.
There's no shortage of excitement here at SAC. I look forward to sharing new programs and exhibitions with you in the coming months as we traverse through this season into summer, and beyond, together.
Until we see each other at 25 Jobs Lane again, I wish you and your loved ones well for the spring holidays ahead of us.
All my best,
Tom


Tom Dunn
Executive Director
PS – We'd love to hear from you! Please feel free to let us know how we're doing. Or tell us what you'd like to see more of. Or simply share a story or an SAC memory. I can be reached directly at tdunn@southamptoncenter.org.
~~~~~~~~~~~~~~~~~~~~~~~~~~~~~~~~~~~~~
SOUTHAMPTON ARTS CENTER
—————————
=============================================================== 
__________________________________________________