~~~~~~~~~~~~~~~~~~~~~~~~~~~~~~~~
spotlight:
CHRISTINE SCIULLI
 ~~~~~~~~~~~~~~~~~~
A visual artist whose primary medium is projected light, Christine Sciulli has been fascinated with the idea of capturing light since childhood. The artist finds light to be voluminously fierce, subtly ethereal, and deftly determined. Her award-winning works have played with intuition, perception, language, culture, and time. On view now for East End Collected6, Christine's interactive work leads the viewer to become part of the art. 
Learn more about Linda's work and process during our East End Collected6 Illustrated Talk on Thursday, April 1 at 7 p.m.
~~~~~~~~~~~~~~~~~~~~~~~~~~~~~~~~
virtual talk:
BONUS! EAST END COLLECTED6 ILLUSTRATED TALK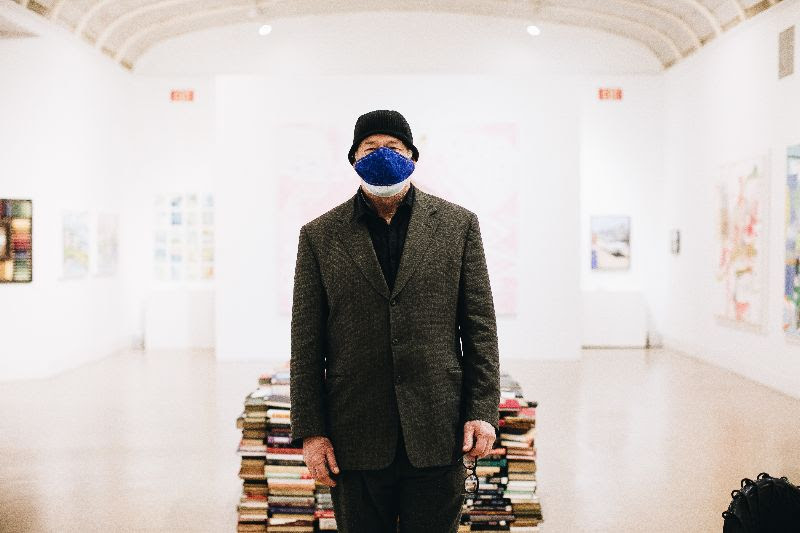 ~~~~~~~~~~~~~~~~~~
You asked, we're going to deliver. Back by popular demand, East End Collected6 curator Paton Miller will host a bonus virtual illustrated talk on Thursday, April 1 at 7 p.m.  Artists Christine Sciulli, Tatyana Okshetyn (wife of the late Shimon Okshetyn), and more will discuss their work and process, providing inspiration and insight just as this dynamic exhibition is set to close. 
~~~~~~~~~~~~~~~~~~~~~~~~~~~~~~~~
 ~~~~~~~~~~~~~~~~~~
Come see the show! East End Collected6 is up for another couple of weeks. Each of the 37 artists on view now have been inspired by the East End to create diverse, thought-provoking works, all for your viewing pleasure. Our galleries are open today through Sunday from 12 p.m. to 5 p.m. We'll see you soon…
~~~~~~~~~~~~~~~~~~~~~~~~~~~~~~~~
MISSION 
Southampton Arts Center is committed to community building through the arts. We present and produce inspiring, inclusive, socially and regionally relevant programs across all disciplines – welcoming, connecting, and collaborating with the diverse members of New York's East End community and beyond.
SUPPORT 
Southampton Arts Center's programs are made possible by the New York State Council on the Arts with the support of Governor Andrew M. Cuomo and the New York State Legislature.
FILM@SAC 2021
Title Sponsor: Brown Harris Stevens of the Hamptons
 
ART@SAC
East End Collected6 Presenting Sponsor: Ingrid C. Arneberg and Will Marin
~~~~~~~~~~~~~~~~~~~~~~~~~~~~~~~~
 ~~~~~~~~~~~~~~~~~~
~~~~~~~~~~~~~~~~~
Southampton Arts Center
—————-
=====================================  
AAQ / Resource
______________________________