TUCK THE KIDS IN BED AND LET US TAKE CARE OF THE READING!
Zoom Bedtime Stories returns next Sunday, 11/29 with TV and children's book illustrator and author Michael Paraskevas! For this second session we are thrilled to work with Mickey, Southampton resident and creator of Maggie & The Ferocious Beast, Junior Kroll, A Big Slice of Pie and more, who will read from favorites Mr. Moon and the book that inspired his 2019 exhibition at SAC, Paint Your World! And make sure to have your questions ready for a Q&A afterwards… That is, if  you are still awake. 
SUNDAY, NOVEMBER 29 | 7:30 PM EST | FREE
MORE INFO          CLICK TO REGISTER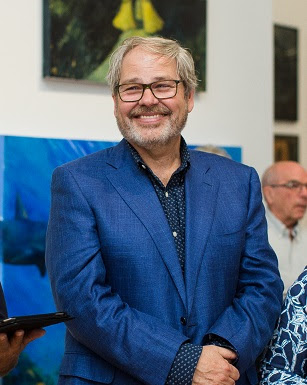 ---
SAVE THE DATE FOR THE NEXT BEDTIME STORY ON SUNDAY, DECEMBER 20 WITH GARTH STEIN!
Just in time for Christmas, the acclaimed author of The Art of Racing in the Rain will join us for this year's final evening of bedtime stories to tell the tale of Enzo and the Christmas Tree Hunt from his beloved series of Enzo children's books, inspired by the novel's canine main character.
SUNDAY, DECEMBER 20 | 7:30 PM EST | FREE
MORE INFO          CLICK TO REGISTER
~~~~~~~~~~~~~~~~~~~~~~~~~~~~~~~~~~~~~~
SOUTHAMPTON ARTS CENTER
—————–
==================================== 
________________________________________________________________