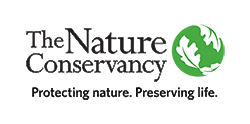 The Nature Conservancy intends to conserve 4 billion hectares — more than 10 percent of the world's ocean area — by the end of this decade. It's a bold commitment and an even bolder deadline. But thanks to support from loyal members like you, I'm confident we can get there.
Your partnership enables our teams to move forward with groundbreaking conservation science to protect the most fragile ecosystems on Earth.
Like coral reefs, for example, which are dying off in record numbers as the climate changes. Some scientists predict that we could lose up to 90 percent of coral reefs by 2050 unless bold actions are taken. That's why our marine science teams joined together with the Woods Hole Oceanographic Institution (WHOI) and Stanford University to locate and protect the reefs with the best possible chance at survival.
These "super reefs" are able to withstand warming temperatures and ocean acidification better than others. In addition to prioritizing conservation efforts to safeguard the super reefs, we're also studying why they're more resilient than others — with the hope that we can replicate those unique qualities as we work to rebuild what's been lost.
We're on a mission to save as much as possible, because healthy corals are essential for healthy oceans. More than a quarter of all marine species spend at least some part of their life in coral reefs, darting among the kaleidoscopic structures. To see the complexity of these underwater wonders, explore this collection of ocean photos from around the world. It's sure to inspire you and show you what's at stake.
Your support is essential in making all our conservation progress possible — on land and under the sea.
As you view the stunning photo collection, I hope you're reminded of why you've chosen to do your part for nature — and why we must continue to protect the places we love for generations to come. Together, we can do even more to safeguard our oceans, marine life and the natural world we all share.
With gratitude,

Dave Strauss
Director of Membership
The Nature Conservancy
PHOTOS: An anemonefish finds refuge in the tentacles of a closed-up reef anemone. ©Michael Gallagher; Australian Sea Lion ©Peter Wandmaker TNC Photo Contest
————————-
See your impact in action
———————————————-
Copyright © 2023 |
The Nature Conservancy
4245 North Fairfax Drive, Suite 100,
Arlington, Virginia 22203-1606
————————
===================================================== 
AAQ / Resource
______________________________________________________________