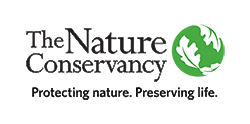 ~~~~~~~~~~~~~~~~~~~~~~~~~~~~~~~~~~~
Inhale…exhale…inhale…exhale…These actions have become so second nature that we don't give much thought to them as we carry on in our day-to-day activities. We've grown used to clear air being an endless resource that will always be there when we need it.
But hot, polluted air is a major health threat and safety issue facing our planet today, and it's not getting enough attention. Air pollution plays a significant role in climate change and has lifelong health effects for those of us who breathe it in. And sadly for many of us, each breath is getting more and more dangerous.
Do you know how much of the world's population is exposed to air pollution?
~~~~~~~~~~~~~~~~~~~~~~~~~~~~~~~~~~~
With the support of people like you, we're fighting back and working around the world to help combat this issue with one of nature's most vital resources: trees. They can make the places we live healthier and help save lives. Think of them as nature's air purifiers — they filter and cool the air through natural mechanisms. When planted in the right places, trees can help cool temperatures by nearly 4 degrees Fahrenheit and provide oxygen to breathe.Thanks to your support, we're planting trees in some of the most critical places around the world. It's good for people and good for the planet: We could cut more than 30% of the carbon emissions needed to slow climate change with natural solutions like planting trees. Right here in the U.S., we're working to conserve 150,000 acres of red spruce forest and plant approximately 1 million trees across the Central Appalachians. We're not just replanting forests, in cities like Atlanta, Denver and Louisville, we're working to plant trees in strategic places throughout the city to keep the air clean and advance climate goals. This will have far-reaching impacts in our fight against climate change and air pollution.
Now you see why your support is so important. We count on people like you because together, we can help create a healthier environment for both people and nature.
Sincerely,

Dave Strauss
Director of Membership
The Nature Conservancy
———————-
========================================= 
____________________________________________________________