~~~~~~~~~~~~~~~~~~~~~~~~~~~~~~~~~~~~~~`
~~~~~~~~~~~~~~~~~~~~~~~
Brighten up your day with a visit to the Whitney. Salman Toor: How Will I Know, our most recent emerging artists exhibition, is getting great reviews. Roberta Smith wrote in the New York Times that his "evocative, tenderly executed paintings begin to pluck at your heartstrings almost as soon as you see them." If you cannot make it to the Museum, there are still many ways to learn about Toor and the exhibition online, including in our Instagram highlights, where the artist shares images of things that inspired him while he prepared for the exhibition.
Also not to be missed is Working Together: The Photographers of the Kamoinge Workshop, an unprecedented exhibition that chronicles the formative years of the collective of Black photographers established in New York City in 1963. Come see the show and join us on Zoom for a conversation with Kamoinge Workshop member James M. Mannas Jr. Or check out recordings of our recent Kamoinge Workshop events on the Whitney's YouTube channel.
Read on for information about upcoming virtual events over the next two weeks.
PLAN YOUR VISIT
Begin planning your trip, including everything you need to know to enjoy your visit safely. Become a Member to enjoy free admission, discounted guest tickets, dedicated viewing hours, and more.
AFTER SCHOOL ART CLUB
Wednesdays, February 10 and 17, 4–5 pm
Kids ages 5 to 10 can join this free weekly online program with Whitney educators to make art with at-home materials. The work of Florine Stettheimer and Claes Oldenburg inspire upcoming sessions.
ART HISTORY FROM HOME
Thursdays at 12 pm
Tuesdays at 6 pm
This week, our series highlighting works that illuminate critical topics in American art, led by the Whitney's Joan Tisch Teaching Fellows, focuses on Salman Toor, whose exhibition is currently on view. Next week, the work of Andy Warhol, Catherine Opie, and Zoe Leonard is discussed in relation to documenting and building queer communities.
OPEN STUDIO FROM HOME
Saturdays, February 13 and 20, 11 am
Families with kids of all ages are invited to these free weekly online art classes with Whitney educators. Experiment, create, and learn together with at-home art materials. Claes Oldenburg and Stuart Davis inspire upcoming sessions.
KING IS DEAD: SCREENING AND CONVERSATION
Wednesday, February 17, 7 pm
Kamoinge Workshop artist James M. Mannas Jr. screens his short film King Is Dead (1968), an account of the reactions of his New York community to the assassination of Martin Luther King Jr. A conversation with Mannas and filmmaker RaMell Ross, moderated by Whitney assistant curator Carrie Springer follows.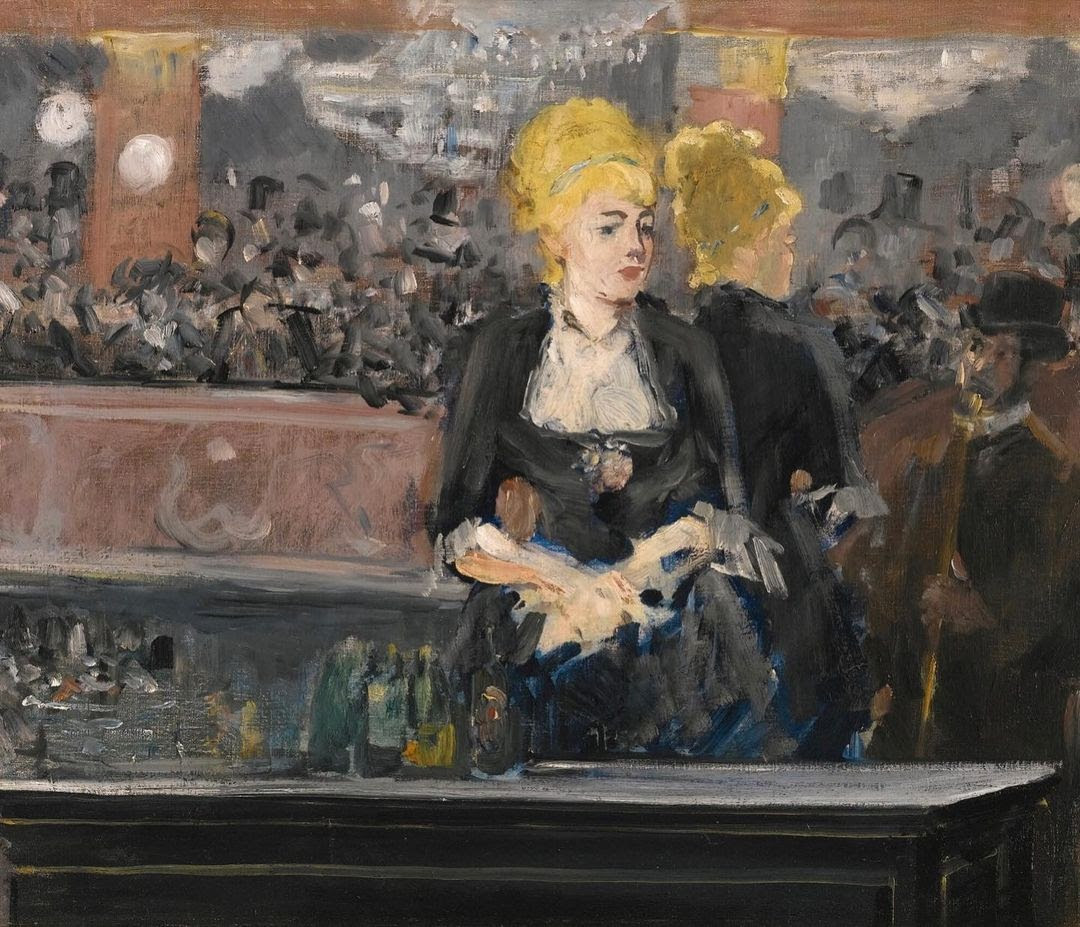 ~~~~~~~~~~~~~~~~~~~~~~~
What Inspires Salman Toor?
Check out our Instagram Highlight offering a peek inside the mind of Salman Toor. We asked the artist to tell us what he was thinking about while he was working on his current Whitney exhibition How Will I Know. In addition to historical figurative paintings and prints that reveal sources for some of Toor's painterly moves, he also includes books, music, personal photos, his favorite IG posts, and more, on his expansive list.
Now more than ever, we are relying on the generosity of our supporters to help champion American art and artists. Please consider making a donation or becoming a member today.
———————
——————
~~~~~~~~~~~~~~~~~~~~~~~~~~~
Image credits:
Installation view of Salman Toor: How Will I Know(Whitney Museum of American Art, New York, November 13, 2020–April 4, 2021). Photograph by Ryan Lowry
Florine Stettheimer, New York/Liberty, 1918–1919. Oil on canvas, overall (framed): 70 1/2 × 44 1/2 × 2in. (179.1 × 113 × 5.1 cm). Bequest of William Kelly Simpson in memory of his father, Kenneth F. Simpson, member of the 76th Congress from New York City, and his mother, Helen-Louise Knickerbacker Porter Simpson 2017.190a-b
Salman Toor, The Star, 2019. Oil on plywood, 24 × 24 in. (61 × 61 cm). Whitney Museum of American Art, New York; purchase, with funds from Graham Steele and Ulysses de Santi 2020.120. ©️ Salman Toor. Image courtesy the artist and Luhring Augustine
Claes Oldenburg, Giant BLT (Bacon, Lettuce, and Tomato Sandwich), 1963. Vinyl, kapok, painted wood, and wood, overall: 32 × 39 × 29in. (81.3 × 99.1 × 73.7 cm). Whitney Museum of American Art, New York; gift of The American Contemporary Art Foundation, Inc., Leonard A. Lauder, President 2002.255a-s. © Claes Oldenburg
James Mannas Jr., No Way Out, Harlem, NYC, 1964. Gelatin silver print: sheet, 15 1/16 × 11 in. (38.26 × 27.94 cm), image, 8 5/16 × 6 3/8 in. (21.11 × 16.19 cm). Virginia Museum of Fine Arts, Richmond; Arthur and Margaret Glasgow Endowment. © Jimmie Mannas
Édouard Manet, Study for A Bar at the Folies-Bergère, 1882. Courtauld Institute, London.