~~~~~~~~~~~~~~~~~~~~~~~~~~~~
Our new exhibition Julie Mehretu is up! The New York Times calls it "ambitious, intricate and proudly global," and Slate says it is "a massive, kaleidoscopic shockwave to the senses." The mid-career survey charts Julie Mehretu's trailblazing career from 1996 to the present, featuring immersive paintings as well as drawings and prints. Without being literal, Mehretu's work gives visual form to both the past and current moment, examining how capitalism, climate change, and migration impact human populations.
In addition, be sure to see Madeline Hollander: Flatwing. This first solo museum exhibition by artist, dancer, and choreographer Madeline Hollander focuses on a new video installation that explores the emergence of silent crickets in Kauai, Hawaii, and the imminent extinction of their chirping rivals.
On April 17, Dawoud Bey: An American Project opens to the public. Bey is recognized as one of the most innovative and influential photographers of his generation. He has used his camera to visualize communities and histories that have largely remained underrepresented or unseen. Tickets are now available for the exhibition's opening weeks.
~~~~~~~~~~~~~~~~~~~~~~~~~~~~
PLAN YOUR VISIT
Begin planning your trip, including everything you need to know to enjoy your visit safely. Become a Member to enjoy free admission, discounted guest tickets, dedicated viewing hours, and more.
~~~~~~~~~~~~~~~~~~~~~~~~~~~~
~~~~~~~~~~~~~~~~~~~~~~~~~~~~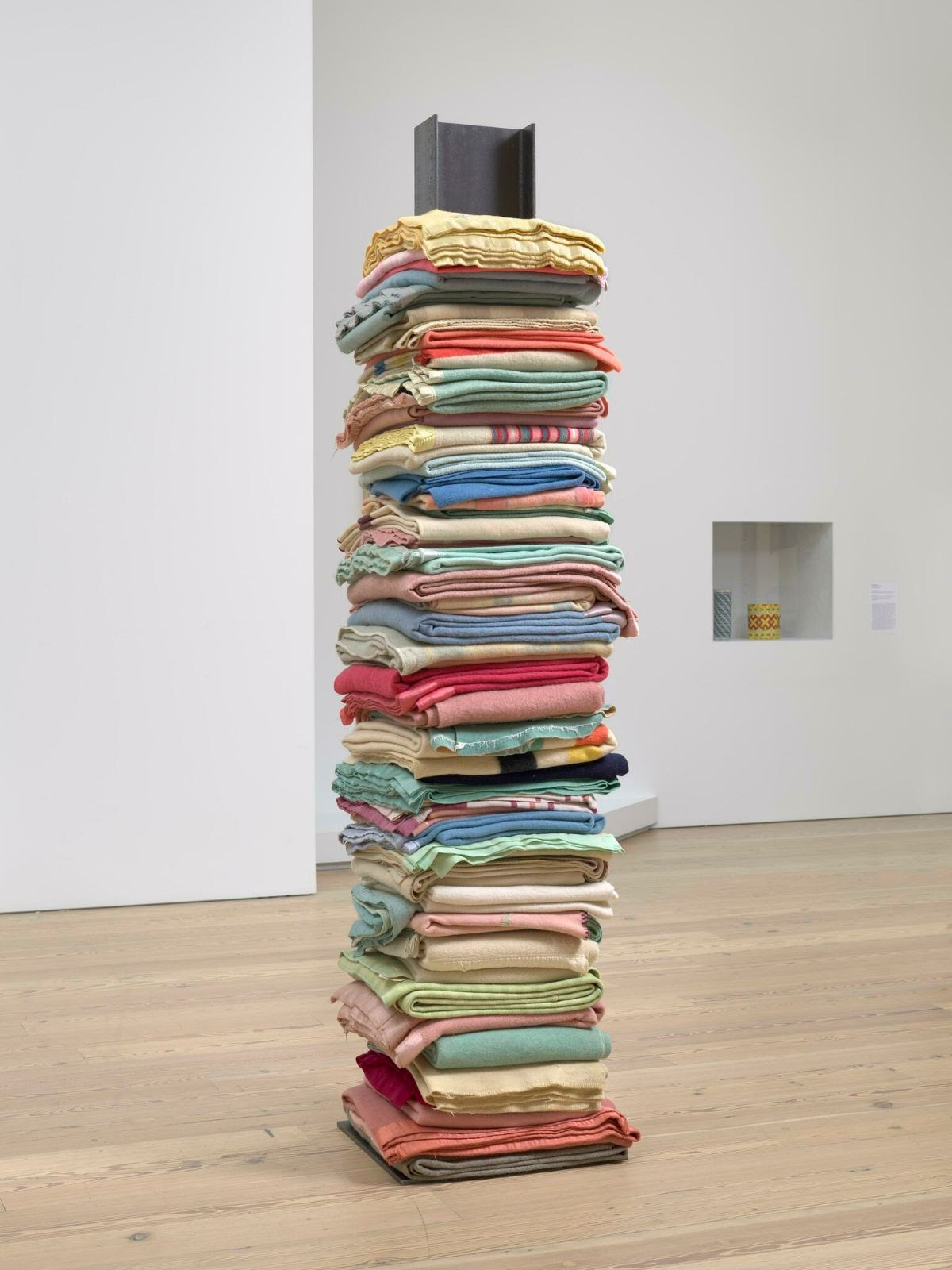 ART HISTORY FROM HOME
Thursdays at 12 pm
Tuesdays at 6 pm
Join our series highlighting works that illuminate critical topics in American art, led by the Whitney's Joan Tisch Teaching Fellows. Upcoming sessions focus on Making Knowing, abstract American art, and Julie Mehretu.
OPEN STUDIO FOR TEENS
Friday, April 9, 4 pm
High school students are welcome to join us for Open Studio for Teens, a free virtual artmaking workshop on Zoom with Whitney educators. Each week, participants will experiment, create, and learn together with at-home art projects inspired by the Whitney's exhibitions and collection. This session focuses on Claes Oldenburg's interest in everyday objects.
OPEN STUDIO FROM HOME
Saturdays, April 10 and 17, 11 am
Families with kids of all ages are invited to these free weekly online art classes with Whitney educators. Experiment, create, and learn together with at-home art materials. The work of Julie Mehretu and Lenore Tawney inspire upcoming sessions.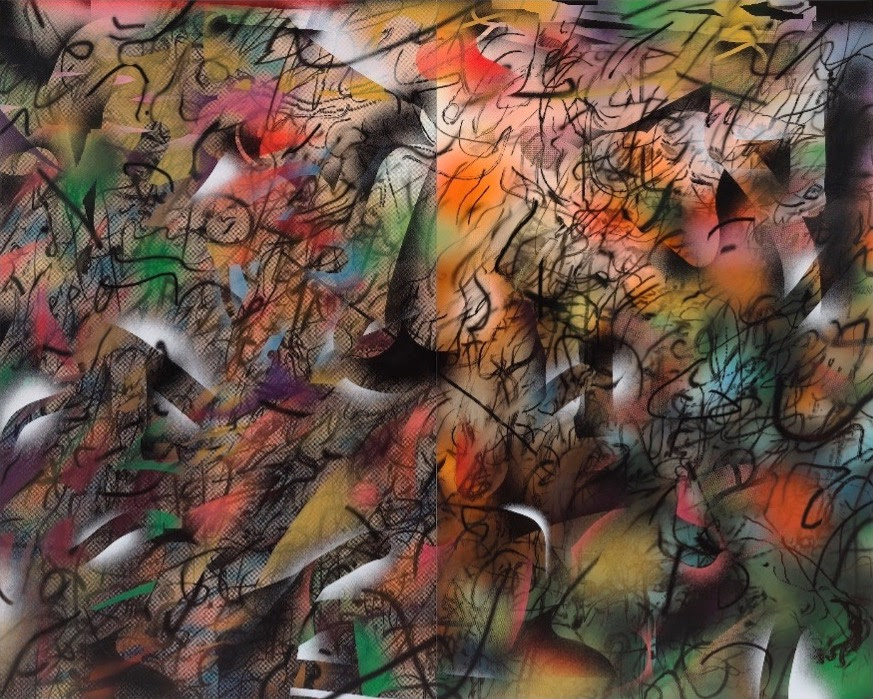 AFTER SCHOOL ART CLUB
Wednesday, April 14, 4 pm
Kids ages 5 to 10 can join this free weekly online program with Whitney educators to make art with at-home materials. Julie Mehretu inspires the upcoming session.
WHITNEY TEENS X ARTISTS: JULIE MEHRETU
Tuesday, April 20, 4 pm
High school students welcome! Join Youth Insight Leaders as they speak with artist Julie Mehretu about her mid-career survey currently on view at the Whitney and her advice for young artists.
FROM OUR FRIENDS
AT THE NEW MUSEUM
Through June 6
Grief and Grievance: Art and Mourning in America is an intergenerational exhibition originally conceived by the late, groundbreaking curator Okwui Enwezor. It brings together thirty-seven artists, including Julie Mehretu and Dawoud Bey, working in a variety of mediums who have addressed the concept of mourning, commemoration, and loss as a direct response to the national emergency of racist violence experienced by Black communities across America.
~~~~~~~~~~~~~~~~~~~~~~~~~~~~
"It has this very ominous undertone, but I feel like it is also desperately hopeful," Madeline Hollander tells Vogue about her video work Flatwing (2019), now on view at the Whitney.
~~~~~~~~~~~~~~~~~~~~~~~~~~~~
Now more than ever, we are relying on the generosity of our supporters to help champion American art and artists. Please consider making a donation or becoming a member today.
~~~~~~~~~~~~~~~~~~~~~~~~~~~~
~~~~~~~~~~~~~~~~~~~~~~~~~~~~
———————-
============================================== 
AAQ / Resource:

Araiys Design | Landscape Architects
———————————————————————–
Image credits:
Installation view of Julie Mehretu (Whitney Museum of American Art, New York, March 25, 2021–August 8, 2021). Photograph by Ryan Lowry
Marie Watt, Skywalker/Skyscraper (Axis Mundi), 2012. Reclaimed wool blankets and steel, overall: 96 × 20 × 22 in. (243.8 × 50.8 × 55.9 cm). Whitney Museum of American Art, New York; purchase, with funds from the Painting and Sculpture Committee 2020.42a-b. © Marie Watt
Claes Oldenburg, Giant BLT (Bacon, Lettuce, and Tomato Sandwich), 1963. Vinyl, kapok, painted wood, and wood, overall: 32 × 39 × 29in. (81.3 × 99.1 × 73.7 cm). Whitney Museum of American Art, New York; gift of The American Contemporary Art Foundation, Inc., Leonard A. Lauder, President 2002.255a-s. © Claes Oldenburg
Julie Mehretu, Untitled, 2000. Etching, aquatint, engraving, and dry point with chine-collé and stencil, sheet: 22 × 29 ⅞ in. (55.9 × 75.9 cm), plate: 17 3/4 × 21 ⅞ in. (45.1 × 55.6 cm). Whitney Museum of American Art, New York; purchase, with funds from the Director's Discretionary Fund 2012.147.6. © Julie Mehretu
Julie Mehretu, Ghosthymn (after the Raft), 2019–21. Ink and acrylic on canvas, 144 × 180 in. (365.8 × 457.2 cm). Private collection; courtesy Marian Goodman Gallery, New York/Paris. Photograph by Tom Powel Imaging. © Julie Mehretu
Julie Mehretu, Retopistics: A Renegade Excavation, 2001. Ink and acrylic on canvas, 101 1/2 × 208 1/2 in. (257.81 × 529.59 cm). Crystal Bridges Museum of American Art, Bentonville, AR; 2013.28. © Julie Mehretu
Grief and Grievance: Art and Mourning in America, 2021. Exhibition view at the New Museum, New York. Photograph by Dario Lasagni
Madeline Hollander, still from Flatwing, 2019. Video, color, sound, 16:25 min. Whitney Museum of American Art, New York; purchase with funds from the Film and Video Committee. © Madeline Hollander
________________________________________