********************************
 Bay Street Theater's
15th Annual 2023 LITERATURE LIVE! Presentation
ARTHUR MILLER'S 

THE CRUCIBLE 

Premieres to Audience Accolades and Critical Acclaim
RUNS NOW – NOVEMBER 26th 
—————————
November 13, 2022 (Sag Harbor, NY)—Bay Street Theater & Sag Harbor Center for the Arts' much-anticipated Literature Live! presentation: Arthur Miller's Tony Award-winning play THE CRUCIBLE celebrated its red carpet premiere on Saturday, November 11. The classic yet timely performance runs through Sunday, November 26. Will Pomerantz directs the compelling drama chosen for this, the 15th anniversary of the popular Literature Live! performance series.
The cast, featuring Allen O'Reilly as Reverend Samuel Parris, Kate Fitzgerald as Abigail Williams, Teresa DeBerry as Mrs. Ann Putnam and Rebecca Nurse, Gabriel Portuondo as Thomas Putnam and The Bailiff, Sonnie Betts as Mercy Lewis, Anna Francesca Schiavoni as Mary Warren, Joe Pallister as John Proctor, Meg Gibson as Elizabeth Proctor, and Keith Reddin as Reverend John Hale, and Matthew Conlon as Deputy-Governor Danforth. (In order of appearance) enjoyed a full house and a hearty standing ovation.
Amongst the attendees were Bay Street Theater Board of Trustee Members David Fink (Simon Kinsella), Eric Segal (Joyce), and Literature Live! sponsor Bobbie Braun and many other patrons.
All photos courtesy of Bay Street Theater 
————
Simon Kinsella, Tracy Mitchell and David Fink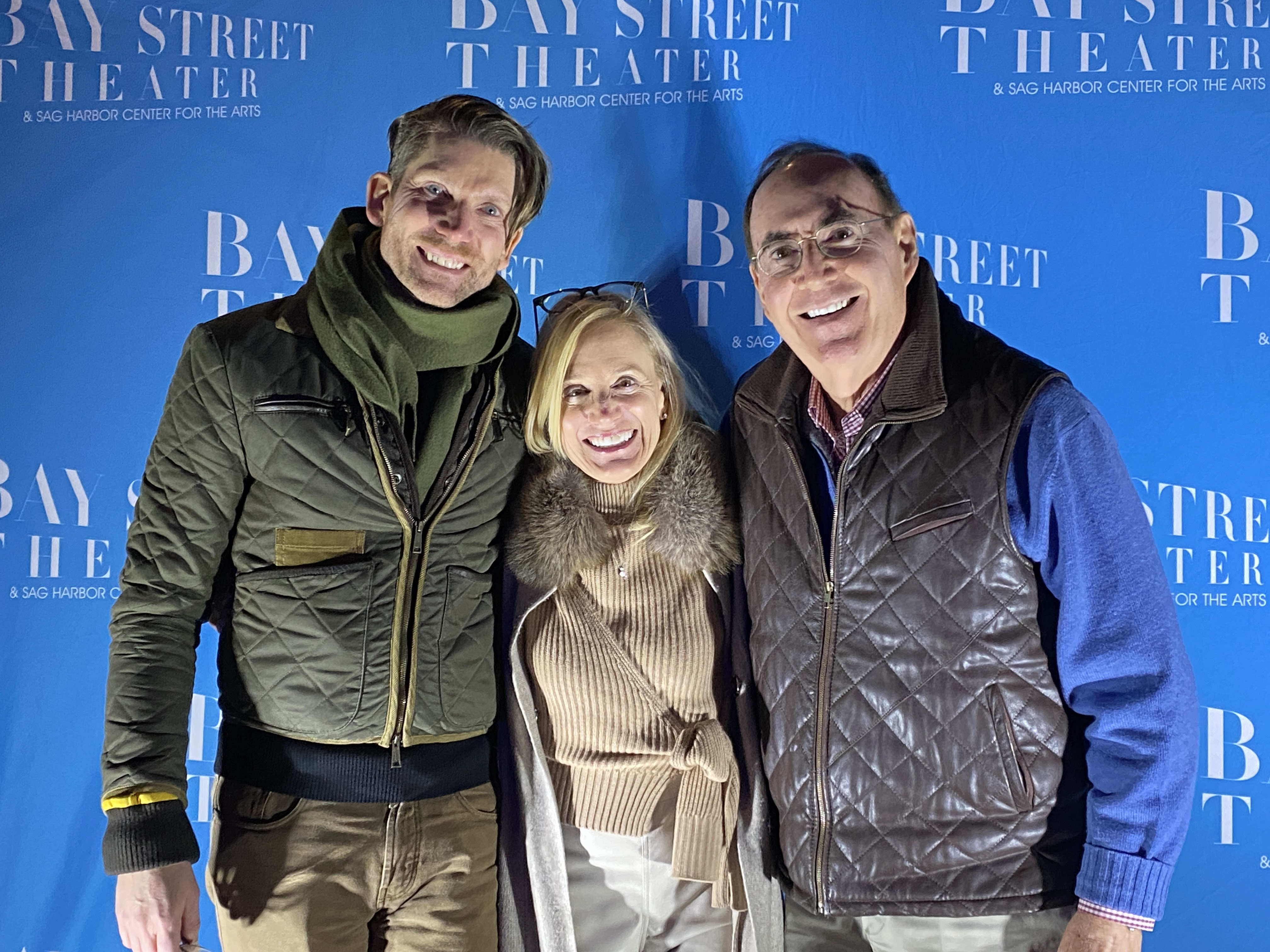 ————
Joyce Segal, Eric Segal (Board Member), Will Pomerantz and Tracy Mitchell

————
Mitchell Braun and Bobbie Braun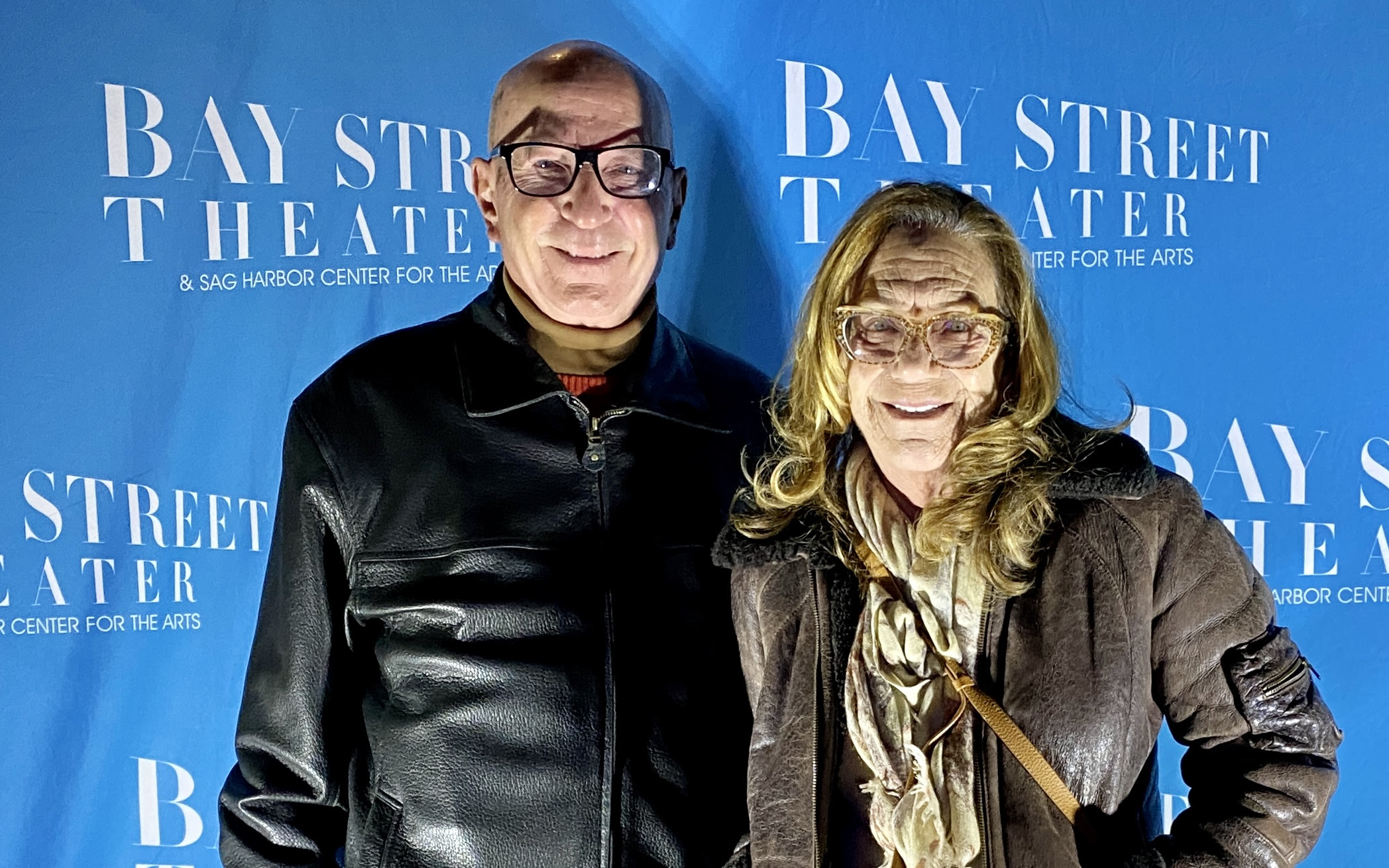 ————
Tommy John and Andrea Schiavoni

————
Paul and Myrna Davis

————
Rabbi Barton and Jane Shallot

————
Bruce Michael and Ed Littlefield

————
Cast Standing: Joe Pallister, Gabrial Portuondo, Allen O'Reilly, Matthew Conlon, Teresa DeBerry,
Kneeling: Anna Francesca Schiavoni, Kate Fitzgerald, Sonnie Betts, Keith Reddin, Meg Gibson and Director Will Pomerantz


 ****************************
The East Hampton Star proclaimed THE CRUCIBLE is " …a sleek, searing new production," Hamptons.com declared the production "… a totally crushing drama [that] shocks, thrills and successfully delivers pure intense theater." The Southfork notes THE CRUCIBLE "Speaks to this moment."
 **************************** 
THE CRUCIBLE is a gripping play set in 17th-century Salem, Massachusetts, during the Salem witch trials. It explores mass hysteria, deception, and the consequences of false accusations in a Puritan community. The story follows the unraveling of a tight-knit society as paranoia and fear lead to a witch hunt that destroys lives.
Free admission is available to all school students, teachers, and administrators who can reserve weekday performances at times that work for them on a first-come, first-serve basis. Literature Live! is an annual BOCES-approved Arts-in-Education program where teachers are provided curriculum guides in advance to help with content and additional aspects of learning. Each student performance will be followed by a talkback and Q&A session with various members of the team and the audience.
 
Public performances are offered now – November 26th. Tickets start at $37 and are available online 24/7 at baystreet.org, or by visiting or calling the Box Office at 631-725-9500, open Tuesdays through Saturdays from 11 a.m. to 5 p.m. Groups of 10 or more are welcome and receive a special discount if reserved directly through the Box Office. 
 
Literature Live! is made possible by lead sponsor Century Arts Foundation, along with long-time support from Irvin Stern Foundation, Sunny & Abe Rosenberg Foundation, Rea Foundation, Town of Southampton, Neuwirth Foundation, Alan & Annette Leve Foundation, The Bridgehampton Association, PSEG Long Island, Sag Harbor Books, Michael Hebron, DIME Bank, DiSunno Architecture, an anonymous supporter and more forthcoming!
———————–
Bay Street Theater is a year-round, not-for-profit professional theater and community cultural center that endeavors to innovate, educate, motivate, and entertain a diverse community through the practice of the performing arts. It serves as a beacon, social and cultural gathering place, an educational resource, a center for innovation and new work development, and a home for a community of artists.
——————————–
======================================================== 
___________________________________________________________