HERE'S HOW TO WHITNEY FROM HOME
Even in uncertain times, there are no limits to the creative spirit. It's what makes us human.
So while the Museum is temporarily closed, know that the spirit of the Whitney is open to all—and we're committed to connecting you to inspiration, knowledge, and a sense of community through art.
We've laid out some of the best ways to explore American art of the twentieth century to today across our website and social media channels. Start with a journey through our online collection, revisit some of your favorite Whitney exhibitions, and enjoy an array of video and audio content that will bring you closer to the stories behind the art and artists that we at the Whitney hold so dear.
We'll be using this newsletter to connect you with our curators, who will share insights and personal stories about artworks from the Whitney's collection.
In the meantime, you can begin your #WhitneyFromHome experience right here.
STEP INSIDE LIZA LOU'S KITCHEN
Watch as Liza Lou reflects on her monumental installation Kitchen—a dazzling glass-bead tribute to the unsung labor of women throughout time.
————————–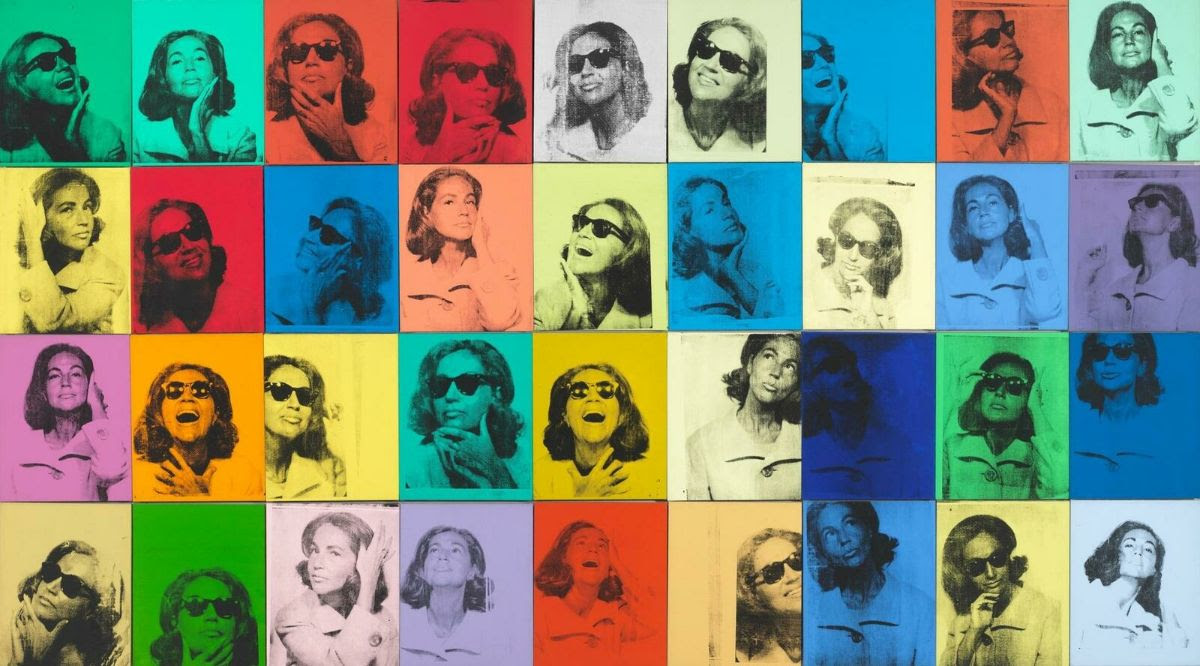 ARTISTS ON ANDY
Revisit our blockbuster Andy Warhol exhibition and hear from artists like Jeff Koons, Hank Willis Thomas, and Deborah Kass as they reflect on Warhol's most iconic works.
——————————-
~~~~~~~~~~~~~~~~~~~~~~~~~~~~~~~~~~~~~~~~~~~~~~~~~~
#WHITNEYFROMHOME ON INSTAGRAM
Have you been spending more quality time with your houseplants these past few days?
This painting by Jonas Wood from the Whitney's collection is typical of the artist's style, using intricate decorative patterning to render ordinary objects that hold personal resonance for him. Some of the pots depicted here were made by Wood's wife, artist Shio Kusaka. The painting thus is just as much a self or family portrait as it is a still life. "You could call it a visual diary or even a personal history," the artist has said. This everyday quality, accentuated by flat planes of color and uniform detail, makes the spatial ambiguities in Wood's work—such as the impossible perspective of the table—all the more disorienting. #WhitneyFromHome
——————-
Image Credits Below
================================================== 
AAQ Resource
~~~~~~~~~~~~~~~~~~~~~~~~~~~~~~~~~~~~~~~~
Image credits: Edward Hopper, Cape Cod Sunset, 1934. Oil on canvas, overall: 29 1/8 × 36 1/4in. (74 × 92.1 cm). Josephine N. Hopper Bequest; 70.1166. © Heirs of Josephine N. Hopper/Licensed by Artists Rights Society (ARS), New York
Still from "The Making of Liza Lou's Kitchen"
—————————-
Andy Warhol, Ethel Scull 36 Times, 1963. Silkscreen ink and acrylic on linen, thirty-six panels: 80 × 144 in. (203.2 × 365.8 cm) overall. Whitney Museum of American Art, New York; jointly owned by the Whitney Museum of American Art and The Metropolitan Museum of Art; gift of Ethel Redner Scull 86.61a‒jj. © 2020 The Andy Warhol Foundation for the Visual Arts, Inc. / Licensed by Artists Rights Society (ARS), New York
Jonas Wood, Night Bloom Still Life, 2015. Oil and acrylic on canvas; 90 × 80 in. (228.6 × 203.2 cm). Whitney Museum of American Art, Gift of Linda Macklowe 2016.124. © Jonas Wood
______________________________________________________________________________