YALE UNIVERSITY ART GALLERY
~~~~~~~~~~~~~~~~~~~~~~~~~~~~~~~
EXPLORE THE COLLECTION
Mosaic Floor with Views of Alexandria and Memphis
ca. A.D. 540
Limestone tesserae
—–

This mosaic was excavated in 1929 from the nave floor of the Church of Saints Peter and Paul in the ancient city of Gerasa (now Jerash, Jordan). It depicts the Egyptian cities of Alexandria (left) and Memphis (right) surrounded by tall date palms and lush aquatic plants of the Nile River. The Greek inscription identifies the founder of the church, Bishop Anastasios, and describes the building as "adorned … with silver and beautifully colored stones." 

—–
—–
Watch curator Lisa Brody discuss the mosaic and Yale's collection of objects excavated in the 1920s and 1930s at Gerasa.
—–
Register for free through JSTOR to read Lisa's article "A Floor Mosaic from Gerasa" (2010).
~~~~~~~~~~~~~~~~~~~~~~~~~~~~~~~
LEARN MORE
Conservation Treatment and Installation
~~~~~~~~~~~~~~~~~~~~~~~~~~~~~~~
CONGRATULATIONS
Yale Class of 2020
Thank you to the more than 150 students who work at the Gallery, especially to the 42 graduating today! You are exceptional partners in helping us welcome hundreds of thousands of visitors to the Gallery every year. From greeting visitors to leading tours to helping with exhibitions, you have helped create a vibrant and engaged Gallery community, and we are grateful. Please stay in touch by joining our Gallery Alumni group.
~~~~~~~~~~~~~~~~~~~~~~~~~~~~~~~
NEWS
James Prosek Exhibition Extended
James Prosek: Art, Artifact, Artifice, an exhibition that brings together the artist's work with objects from the collections of the Gallery, the Yale Peabody Museum of Natural History, and the Yale Center for British Art, has been extended through November 29, 2020.*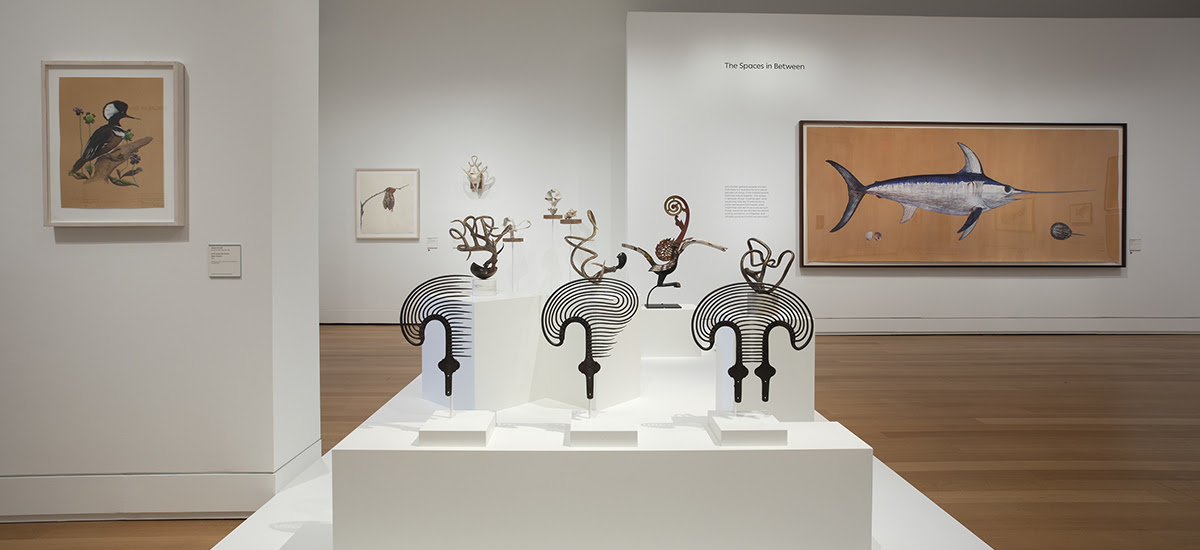 ~~~~~~~~~~~~~~~~~~~~~~~~~~~~~~~
WATCH
John Walsh's
"Vincent van Gogh's Turning Points" Lecture Series
—–

In this popular 2019 Gallery series, John Walsh, B.A. 1961, Director Emeritus of the J. Paul Getty Museum, Los Angeles, examines the ways Vincent van Gogh's interests and abilities developed during his short but brilliant 10-year career.
~~~~~~~~~~~~~~~~~~~~~~~~~~~~~~~
MAKE A DIFFERENCE
Support the Gallery's Annual Fund
Gifts to the 
Annual Fund
 strengthen the Gallery's ability to respond to uncertain times. To everyone who has a made a recent gift, we say thank you. The ability to gather our online resources and open them up to a broad audience is made possible by our generous donors.
~~~~~~~~~~~~~~~~~~~~~~~~~~~~~~~
The Yale University Art Gallery is currently closed until further notice. The Gallery is working in close collaboration with Yale University leadership to safeguard against the spread of coronavirus disease 2019 (COVID-19) and to ensure the safety of our visitors and staff. Please continue to check our website in the coming days and weeks for additional information or changes to the Gallery's public services. Learn more.
~~~~~~~~~~~~~~~~~~~~~~~~~~~~~~~
~~~~~~~~~~~~~~~~~~~~~~~~~~~~~~~~~
————–
========================================== 
AAQ Resource
_____________________________________________________