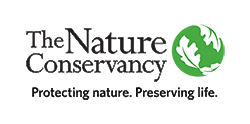 ~~~~~~~~~~~~~~~~~~~~~~~~~~~~~~~~~~~~~
You helped achieve a landmark turning point in a 20-year fight to stop one of the most toxic open-pit mining operations proposed in generations.Just days ago, the EPA heeded the tireless call from Indigenous leaders from Bristol Bay to stop the dangerous Pebble Mine. In response to the Tribes of Bristol Bay and overwhelming concern from citizens like you, the EPA issued a final determination using its authority under section 404(c) of the Clean Water Act to block the Pebble Mine once and for all.
More than 31,000 Nature Conservancy supporters submitted public comments to the EPA, urging the agency to veto this mine that threatened to excavate the heart of Alaska's Bristol Bay.
Thankfully, our voices were heard. This announcement affirms what the communities of Bristol Bay and the science have said all along: Pebble is the wrong mine in the wrong place.
I'm so grateful you chose to add your voice when it was needed most. This celebratory moment is a shining example of what we can achieve when we join together to speak up for critical ecosystems and the communities that rely on them.
You can feel proud knowing you did your part to help safeguard this breathtaking place. Please watch this video to see the pristine waters, emerald tundra, and awe-inspiring wildlife of Bristol Bay.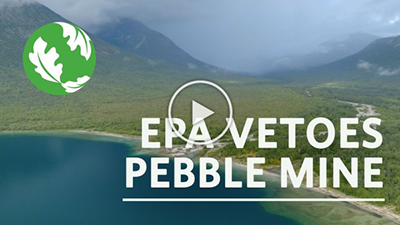 Though we celebrate this monumental decision, the Bristol Bay watershed is still lacking the comprehensive protections that would completely eliminate the threat posed by large-scale mining. Coastal Alaska and its fisheries are also experiencing some of the most immediate impacts of climate change. The Nature Conservancy is committed to supporting the communities of the Bristol Bay region in creating a more sustainable future and we're so grateful to have you standing by our side.
Thank you for all you do to safeguard the lands and waters on which all life depends.
With sincere gratitude,

Ivy Spohnholz
State Director
The Nature Conservancy in Alaska
PHOTO: Lake Aleknagik ©Clark James Mishler
———————————–
——————
4245 North Fairfax Drive, Suite 100,
Arlington, Virginia 22203-1606
————–
Copyright © 2023 | The Nature Conservancy 
———————-
================================================
AAQ / Resource
____________________________________________________________________